›
English
›
Baduy, Peaceful in Nature's...
Baduy, Peaceful in Nature's Embrace
The indigenous Baduy people lead a peaceful life through humility. Their happiness is like a bonus from their perseverance in respecting nature by practicing the life philosophy inherited from their ancestors.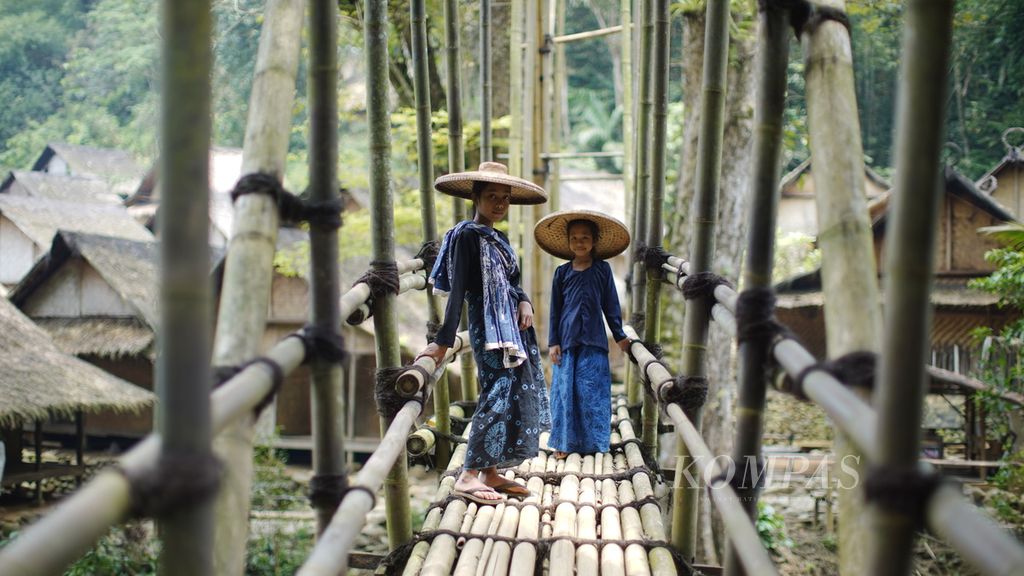 Living under customary norms, away from the modernity and glamor of city life, by no means restrains the happiness of the Baduy community. Amid various limitations, they control their desires in order to live peacefully in the embrace of nature.
The settlements in the Outer Baduy zone of Kanekes village in Leuwidamar district, Lebak regency, Banten, were shrouded in a thin mist on Thursday morning (16/3/2023). The sound of insects accompanying the night's sleep was gradually drowned out by the crows of roosters responding to each other.