›
English
›
Floods Inundate Bekasi Regency...
Floods Inundate Bekasi Regency for a Week
Heavy rainfall and poor drainage systems have caused flooding in Bekasi regency. This week's floods affected more than 100,000 people and disrupted a variety of public activities.
By
STEFANUS ATO, MARIA PASCHALIA JUDITH JUSTIARI, Hendriyo Widi, CYPRIANUS ANTO SAPTOWALYONO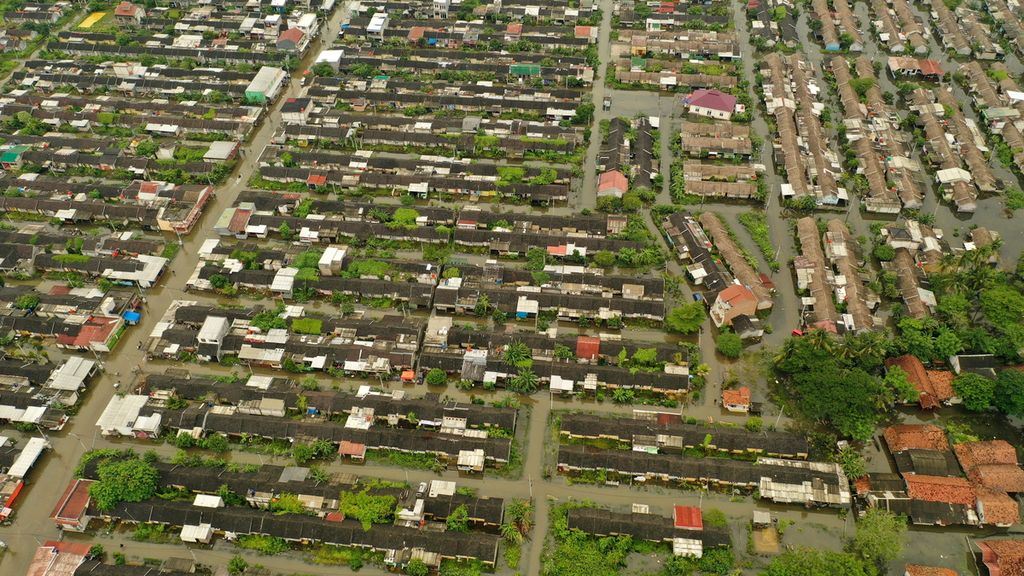 BEKASI, KOMPAS – High-intensity rainfall has caused flooding in Bekasi regency, West Java, and in Kudus regency, Central Java.
In Bekasi, several tributaries of the Citarum River overflowed in the past week. As a result, more than 100,000 residents were affected as settlements, rice fields and schools were inundated.