Rivers in Indonesia Increasingly Dangerous
Floods and landslides have been increasing in several watersheds (DAS) over the last 10 years. These watersheds, which are categorized as posing very high risk of disaster, are home to 80.9 million people.
By
SATRIO PANGARSO WISANGGENI, M PUTERI ROSALINA, ALBERTUS KRISNA, YOESEP BUDIANTO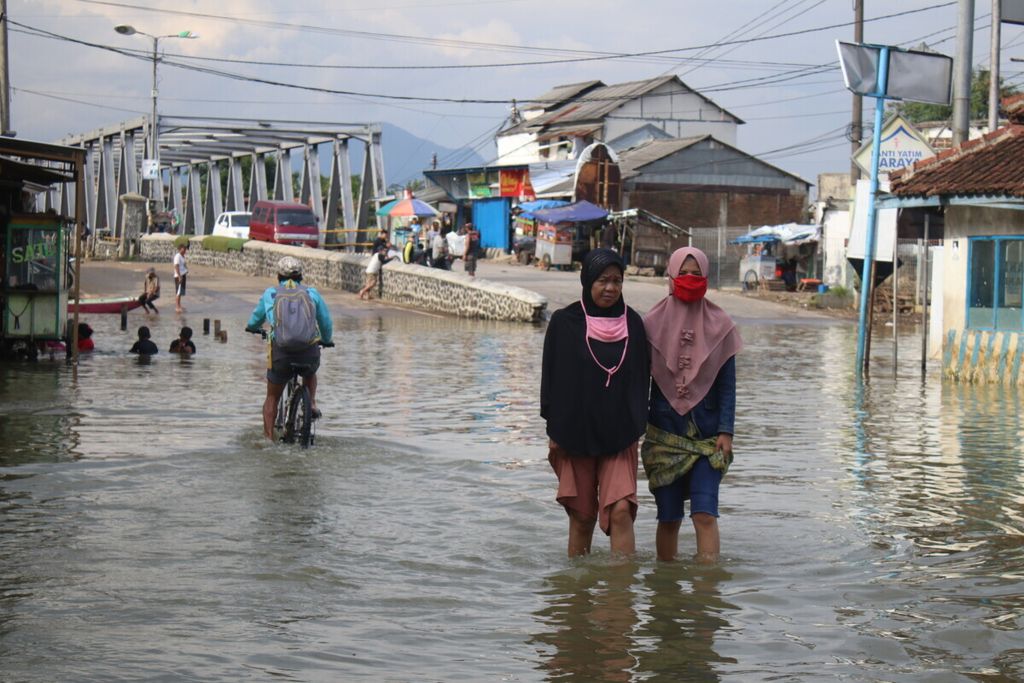 JAKARTA, KOMPAS — Analyzing data sets on natural disasters across Indonesia for the past 10 years, Kompas finds floods and landslides have shown an increasing trend in 893 watersheds. It appears rivers in Indonesia are increasingly dangerous.
The daily's Data Journalism Team used data on floods and landslides, which occurred between 2013 and 2022, from the National Disaster Mitigation Agency (BNPB). During that period, BNPB recorded 17,724 incidents of floods and landslides. The watershed map shows the watershed-based disaster locations throughout Indonesia. A watershed is an area of ridge or land around a river with topography of nonadministrative boundary.