›
English
›
Lecturers Warned against...
Lecturers Warned against 'Academic Mirage'
Not all universities should and need to be research universities. Likewise, not every lecturer can or should need to publish articles in a Q1 Scopus-indexed journal.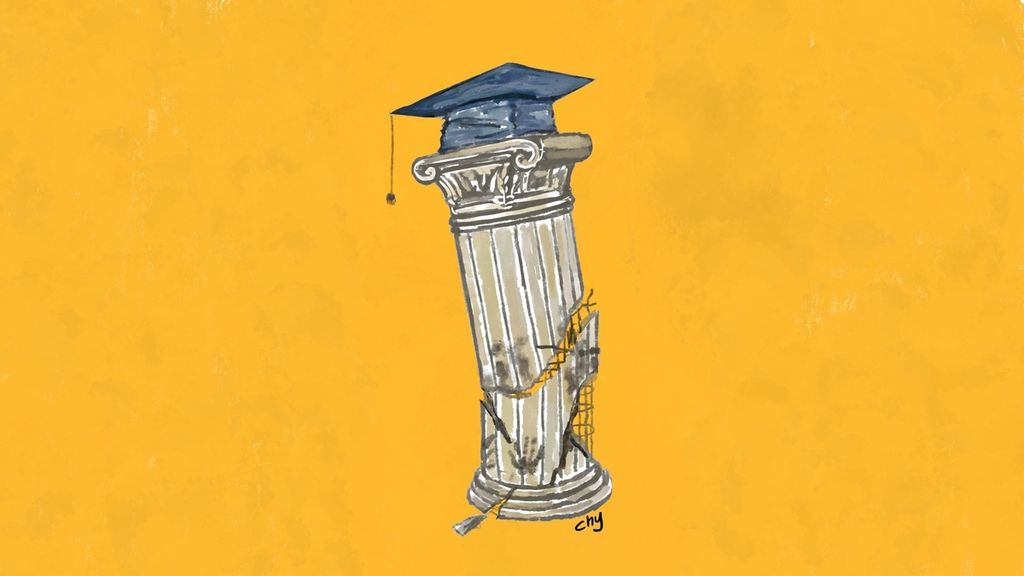 Kompas' news articles on 10-11 Feb. 2023 regarding ethical violations among academics have instantly become a hot topic of discussion among lecturers on messaging applications and other social media.
This daily's investigative news has uncovered the phenomenon of ethical violations through hiring joki (brokers) that have been committed by several campus administrators, prospective professors, lecturers, and students at several state and private universities. The news shed light on both sides of the coin: lecturers who have been involved in ethical violations and lecturers who continue to maintain academic integrity.
This article attempts to look into the various factors that has led some lecturers to fall into degradation and awakened us to all look for hope amidst the disillusioning mirage on the academic career path.
Trapped in the 'rat race'
It has raised concerns and embarrassment that the practices of using joki and plagiarism are rife among academics who are supposed to uphold stringent research ethics and culture. Cheating in academics is akin to tarnishing the institution as a whole, like the proverb "karena nila setitik, rusak susu sebelanga", meaning one bad apple can spoil the whole barrel. Apart from the accompanying stories of some lecturers still maintaining their academic and intellectual integrity, Kompas' headline news has inevitably stung the world of academia circles and the public alike.
As with the infamous media gimmick that bad news truly is good news, Kompas' coverage prompts us to be more concerned about the "droplets of toxic indigo" in the big bowl of higher education, rather than the stories of the silent endeavors of many lecturers who remain faithful in teaching, guiding and counseling students, as well as committed to developing their knowledge and contributing to society amidst their administrative demands and responsibilities.
Also read:
> Tempted by Shortcuts, Academics Put Integrity in Peril
> Practice of "Joki" Rampant, Like a Factory of Scientific Works
The irony is that the "Professorship Acceleration Team in charge of providing guidance on writing research articles" at one state university reported by the daily has also violated ethical boundaries, "actively ghostwriting research articles for lecturers pursuing a professorship status".
In fact, at many other tertiary institutions, collaboration between senior lecturers, juniors and students are an opportunity to fill a mentoring role and help grow young intellectuals.
While academics do not like to see the damage caused by the poisonous indigo, the daily's coverage must be used as a reminder for us to make immediate and strategic corrections.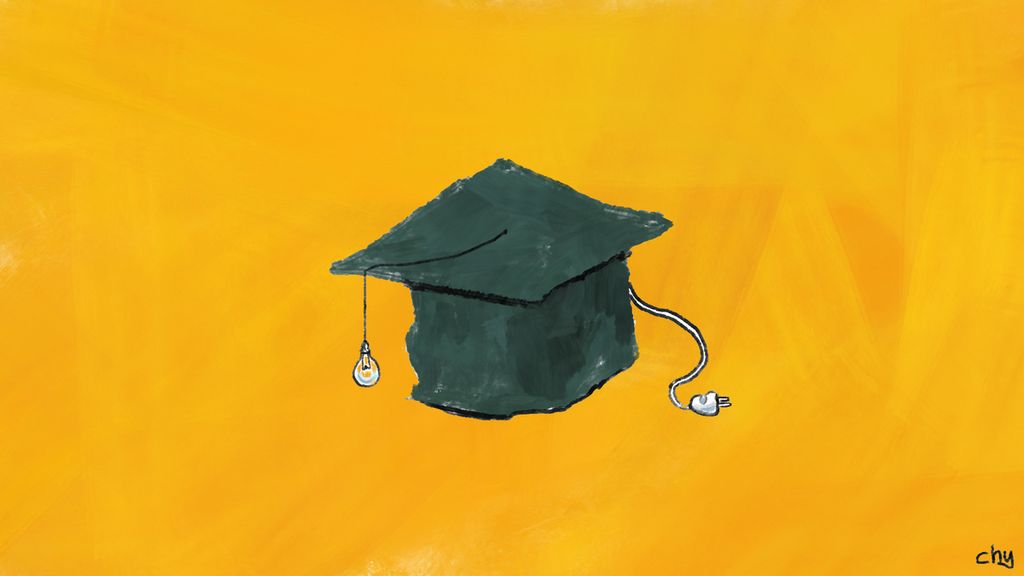 As reported, cheating and other ethical violations are systemically rife in several universities. Many lecturers have been trapped in the "rat race" of pursuing academic promotions through accumulating credits. Intellectual achievements have been reduced to the pursuit of rankings and journal publications to the extent that they have forgotten the consequences of societal and scientific development.
Unfortunately, that's how an administrative system is! An administrative system is indeed still needed for higher education as large and complex as Indonesia's, but on the other hand, this system has become a trap for some lecturers and higher education institutions.
They have become trapped in a rat race, with them perpetuating this academic fraud for three reasons. First, a higher academic position has an impact on increasing the income of lecturers, both from professional allowances and opportunities to obtain grants. Second, the sustainability of a study program in the university accreditation and even ranking system is determined by, among other things, their lecturers' academic positions and number of publications.
Also read:
Indeed, there is another dimension explored in the process of assessment visits, namely interviews with alumni and graduates to assess the impact of a study program on the community. However, quantifying lecturers' performances narrowly overshadows the assessment score. Therefore, several administrative officials have reportedly gone crazy, colluding, facilitating or even becoming involved in this systemic fraud.
Third, public admiration for professors seems to have misled academics. There are professors who actually do not deserve the title and some do not feel comfortable if they are not called "Prof". On the other hand, there are many dedicated and knowledgeable academics and intellectuals who do not earn this title due to various factors.
These three reasons have created a mirage that has trapped some lecturers in disillusionment.
Revealing the mirage
The pursuit of a professorship has thrown some lecturers into the mirage. The "achieve at all costs" attitude and culture can mislead academics and undermine the academic culture on campuses. There are two things that can help academics to avoid becoming trapped in the mirage.
First, building awareness and upholding the values of honesty and ethics is necessary. Supposedly, in terms of publications, fair collaboration must precede writing as a team. Every name that appears on a published paper should be people who have actually worked and contributed to the paper in their respective capacities.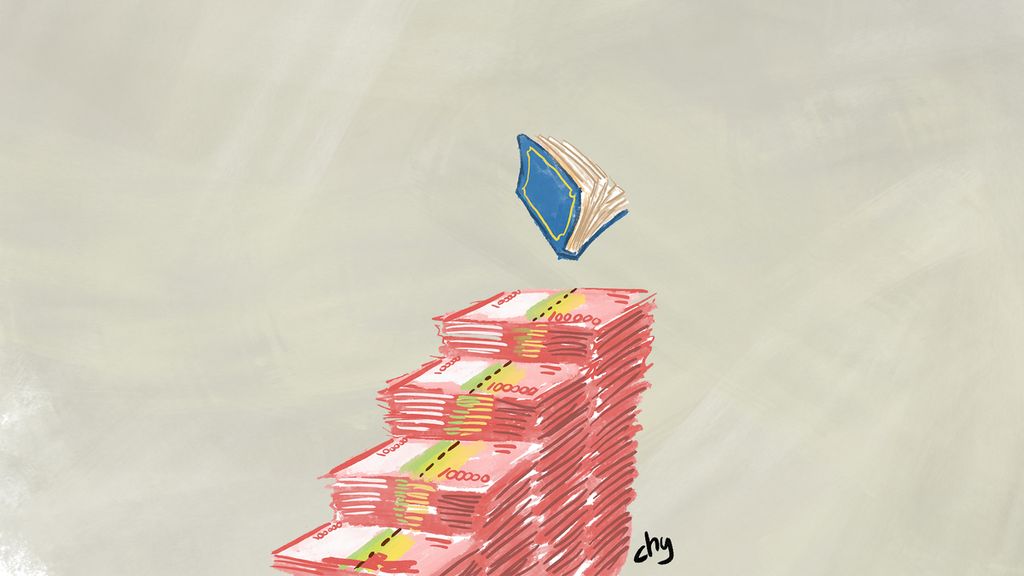 The habit of "piggybacked attributions" without participating in the work will damage the institutional culture and ironically, this is actually carried out by individuals who have power as officials and provide access to resources (funds, laboratories, data, and authorized signatures). This urge to feel entitled to enjoy the results without contributing must be combated with an awareness of what is good and what is not.
The value of honesty is increasingly crucial, because technological innovations have created a gray space between good and bad.
The use of ghostwriting services, either provided by other humans or digital applications, is seen as normal and even offered by some journals. How about an artificial intelligence app that can do more than just check language? In fact, it has been confirmed that some published articles were written using ChatGPT.
Second, there is an imbalance in higher education's meritocratic system that needs to be corrected. A professor can receive such intoxicating facilities and conveniences that he or she stops being productive at the peak of their career.
Meanwhile, there are many lecturers who work hard, teaching many classes and attending to mountains of administrative tasks for very little reward.
Many lecturers are highly skilled as teachers and dedicated as educators, but do not have the capacity to conduct research and are not skilled in writing.
If these kind of lecturers are not given a mentor who can assist them professionally and the university administration is unsupportive, they will become like exploited runways, left undeveloped by their institutions.
When academics throughout the country are encouraged to catch up with the H-index and Sita scores, higher education has forgotten its noble mission, namely educating young people. There needs to be a balance in the meritocratic system, even in the higher education system. Not all universities should and need to be research universities. Likewise, not every lecturer can or should need to publish articles in a Q1 Scopus-indexed journal.
Academic honesty and a fair meritocratic system for all lecturers can be developed as a collective value by higher education institutions. The price for "achievement by all means" that lecturers and their institutions must pay is too high when the perpetrator's initials are written in the headlines of a national newspaper like Kompas.
The destruction of lecturers' careers, the collapse of public trust in educational institutions, and the destruction of values and morality cannot be compared to professors' allowances or an institution's superior accreditation.
The rankings for lecturers and study programs are valid for only five years, but the influence of educators on students will last for all time.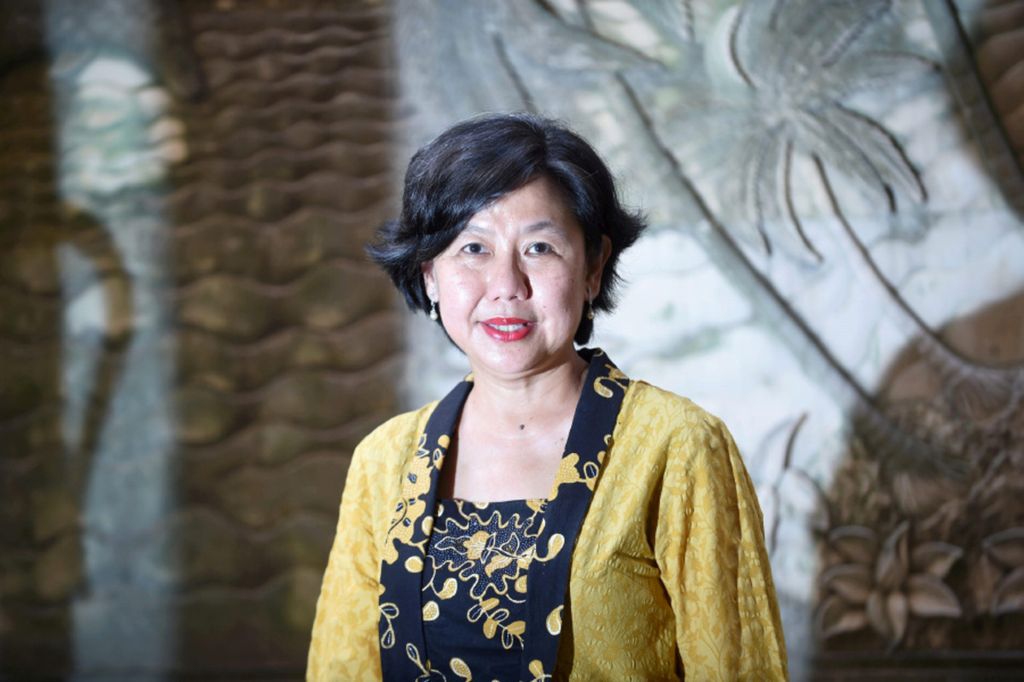 Anita Lie, Lecturer at Widya Mandala Catholic University, Surabaya
This article was translated by Musthofid.