›
English
›
World Food and Indonesia 2023
World Food and Indonesia 2023
How is the food situation in Indonesia? For commodities that are highly dependent on imports, such as wheat, garlic, dairy products, soybeans, prices will tend to be stable, and even have the potential to fall in 2023.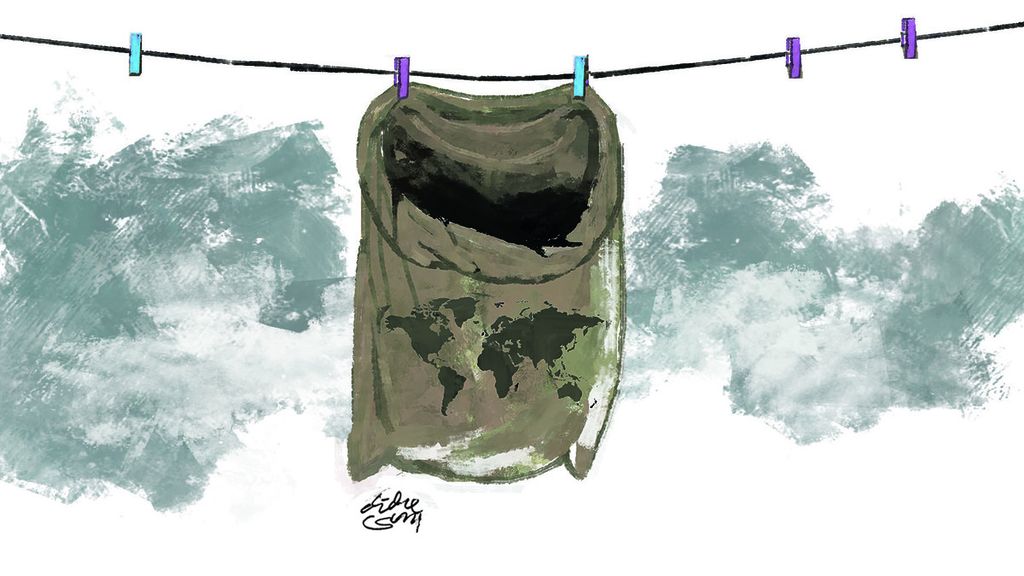 Since the start of the COVID-19 pandemic in 2020, the world has been experiencing an acute food crisis that will continue into 2023 and beyond.
At the Group of 20 Summit, world food security was one of the most-important agenda items. Finance Minister Sri Mulyani Indrawati even stated that global economic uncertainty will make next year's food crisis even more severe.
On the same occasion, United Nations Secretary-General Antonio Guterres also stated that the world is heading for "a raging food catastrophe". The threat of a global food crisis was first conveyed by the Food and Agriculture Organization (FAO) and 15 other international institutions, in April 2020. Indonesia responded to FAO's statement by launching a large-scale agricultural program, the food estate.
Only a month after the FAO statement, world-food prices began to rise, even though in January-May 2020 the world food-price index actually fell from 102.5 to 91.1. The highest increase occurred in the price of vegetable oil, but in the same period, prices of all other types of food also rose, namely cereals (grains), dairy products, meat and sugar.
Also read:
> Strange, Food Data is Problematic
By definition, a global food crisis occurs when rates of hunger and malnutrition increase sharply at the global level (Timmer, 2010). This definition differs from food crises due to chronic hunger, although they are more likely to occur among populations that have previously suffered from long-term hunger and malnutrition.
A global food crisis occurs when there is a large change in the supply or demand for food, which causes a large spike in prices in a short time. The main cause of the global food crisis is a high decline in food production.
The world has experienced three global food crises, namely 1972-1974, 2007-2008 and 2011. In 1972, world grain production fell by nearly 40 million tonnes, whereas previously it had continued to increase by an average of 28 million tonnes per year. World food stocks fell 10 percent, followed by a very high price spike. In 1973 world grain production improved, but in 1974 it fell again by 50 million tonnes.
From all aspects analyzed, the skyrocketing price at that time was not related to production decline, but rather to food speculation.
During the 2007-2008 food crisis, world grain production fell by only 1.4 percent, but food prices for several commodities actually soared, even more than 100 percent. New England Complex Systems Institute, in Cambridge, Massachusetts, the United States, analyzed the events of the global food crisis in 2007-2008.
From all aspects analyzed, the skyrocketing price at that time was not related to production decline, but rather to food speculation.
The trend of rising prices is caused by the conversion of corn to ethanol in the US and Europe. In 2010, world-cereal production fell by 1.9 percent, followed by a sharp decline of 14.1 percent in 2011.
Food prices then soared, causing massive riots and tens of thousands of people to die in 15 countries. This event was followed by the fall of various regimes in the Middle East and North Africa -- known as the Arab Spring -- and led to the biggest refugee problem after World War II.
Food crisis -- who benefits?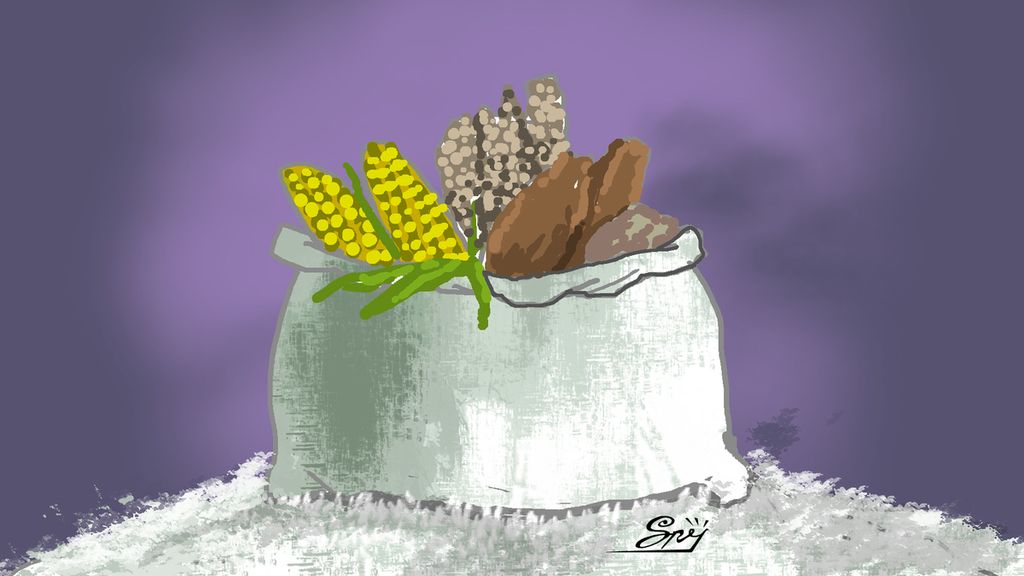 When the food crisis issue emerged in 2020, world cereal (grain) production actually came to a record high of 3,093 million tonnes (USDA, 2020) and the stock-to-use ratio at the beginning of the year was in a very safe position of 30.9 percent (FAO, March 2020). Thus, there is no reason for a food crisis to occur in 2020.
World cereal production then set another record at 3,148 million tonnes in 2021. Cereal production in 2022 is expected to fall by 1.4 percent. The reason for this is mainly due to the decrease in the production of coarse grains, such as corn (1.8 percent) and rice (2.4 percent) (FAO, October 2022). The decline in production of the two commodities was offset by an increase in wheat production by 1.0 percent and soybeans by 11.0 percent (USDA, July 2022). The stock-to-use ratio is also in a very good position, above 25 percent, namely 30.9 percent in 2021/2022.
The food crisis has increased world food prices significantly from May 2020-March 2022. There are no months that did not see an increase in food prices except for June, July and December 2021. Of course, global food players have greatly benefited from the world food crisis reported by the international institutions.
Also read:
Reflecting on the "artificial" food crisis of 2007-2008, where increases in world food prices caused suffering for people in 36 countries -- some actually enjoyed enormous benefits. Who enjoys that advantage? About 90 percent of world food trade is controlled by only five multinational companies belonging to developed countries.
North America and Europe produce 64.6 percent of the world's traded cereals. As much as 89.9 percent of the traded food is imported by developing countries in Asia, Africa and Latin America (Agarwald, 2014). During the 2007-2008 "artificial" food crisis, the profits of world food traders soared 55-189 percent, seed and herbicide companies 21-54 percent and fertilizers 186-1,200 percent (Angus 2008, Guzman 2008).
Thus, the author questions the statements of FAO and other world institutions that are endorsed by Indonesian officials and other countries. For what purpose was the statement issued and for whose benefit?
Food situation 2023
After the cereal-price shock that occurred as a result of the Russia-Ukraine war and India's wheat-export ban, the world food price index has started to fall since April 2022 until now. Cereal prices fell briefly in April, but rose again in May, then fell relatively sharply and returned to pre-war levels in August 2022. Prices for meat and dairy products began to fall in June 2022, while sugar has been falling since April 2022.
Wheat production for 2022/2023 is expected to increase due to a favorable climate in Australia, increased production in the European Union, Canada, the US and Russia, which will cause wheat prices to continue to weaken. Wheat production in Argentina has the potential to drop sharply, while in Brazil it will increase. World wheat production for 2022/2023 will increase from 779.4 million tonnes to 782.7 million tonnes.
World rice production in 2022/2023 is expected to fall from 515.1 million tonnes to 503.7 million tonnes due to reduced production in Pakistan, Nigeria and Sri Lanka. Global rice stocks are also expected to decline, mainly due to reduced stocks in India, Indonesia and Vietnam. Thus, world rice prices are expected to increase.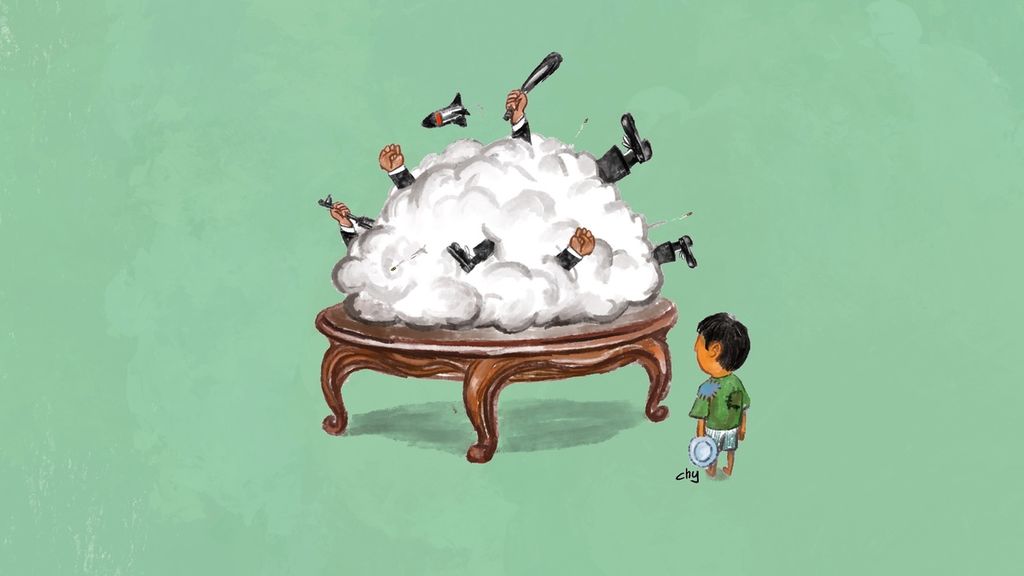 Like rice, corn production in 2022/2023 is also expected to decrease from 1,271.5 million tonnes to 1,168.4 million tonnes due to a decrease in planted areas in the EU, North Africa, the Philippines and Nigeria, but offset by increased production in the US.
Soybean production for 2022/2023 is estimated to jump from 355.6 million tonnes to 391.0 million tonnes. In general, the world food situation in 2022/2023 is considered safe. The decline in production of several important commodities was offset by the increase in production of other commodities. Thus, the 2023 food crisis is also not expected to occur.
How is the food situation in Indonesia? For commodities that are highly dependent on imports, such as wheat, garlic, dairy products, soybeans, sugar and meat, prices will tend to be stable, and even have the potential to fall in 2023. The rice situation in 2023 requires special attention. Real production based on existing harvests in January-September 2022 is estimated at 45.43 million tonnes of dry milled grain (GKG), down 0.19 percent compared to the same period in 2021 (BPS, October 2022).
Also read:
> New Technology Solutions for Food
For 2022 (January-December), rice production is estimated at 55.67 million tonnes of GKG and 32.07 million tonnes of rice or an increase of 2.31 and 2.29 percent respectively. Thus, the increase in national paddy and rice production in 2022 is highly dependent on crop yields in October-December 2022.
Unfortunately, rice production in the fourth quarter was disrupted by harvests during the rainy season, which reduced grain production and quality. Based on a survey by the Indonesia Seed Bank and Farmer Technology Association, grain prices fell in October compared to September 2022 at some production centers, which showed a decline in grain quality. If this continues, it is likely that the increase in rice production in 2022 will not occur as expected.
Rice prices will continue to increase until February 2023 due to a spike in the price of dry harvest unhusked rice (GKP) from Rp 3,944 per kilogram in June to Rp 4,783, Rp 5,057, Rp 5,288 and Rp 5,179 in July, August, September, and October 2022 respectively (AB2TI monthly survey in 47 production centers).
Imports will be useless because rice imports will come precisely when farmers enter the grand harvest.
Even though rice price hikes are unavoidable and price intervention is difficult due to very low government rice reserves, in general, as of January 2023, the stocks in the community are still sufficient, although limited. Imports will be useless because rice imports will come precisely when farmers enter the grand harvest. If this is done, it will be really painful for rice farmers because it will further depress the price of grain and rice during the grand harvest.
The first rice planting season was carried out precisely when La Nina was reaching its peak (November 2022-January 2023) so that there is a potential for crop failure due to flooding in various places. The climate will return to normal in May-July and from August 2023 it is likely that El Nino (prolonged dry climate) will occur (NCEP, September 2022). We really need to watch out for this because it has the potential to reduce production in 2023.
Thus, tough challenges await in 2023, but we can overcome this together if the government really focuses on improving the welfare of farmers. With increasing welfare, food production increases. Let's create sovereign, independent, prosperous farmers together.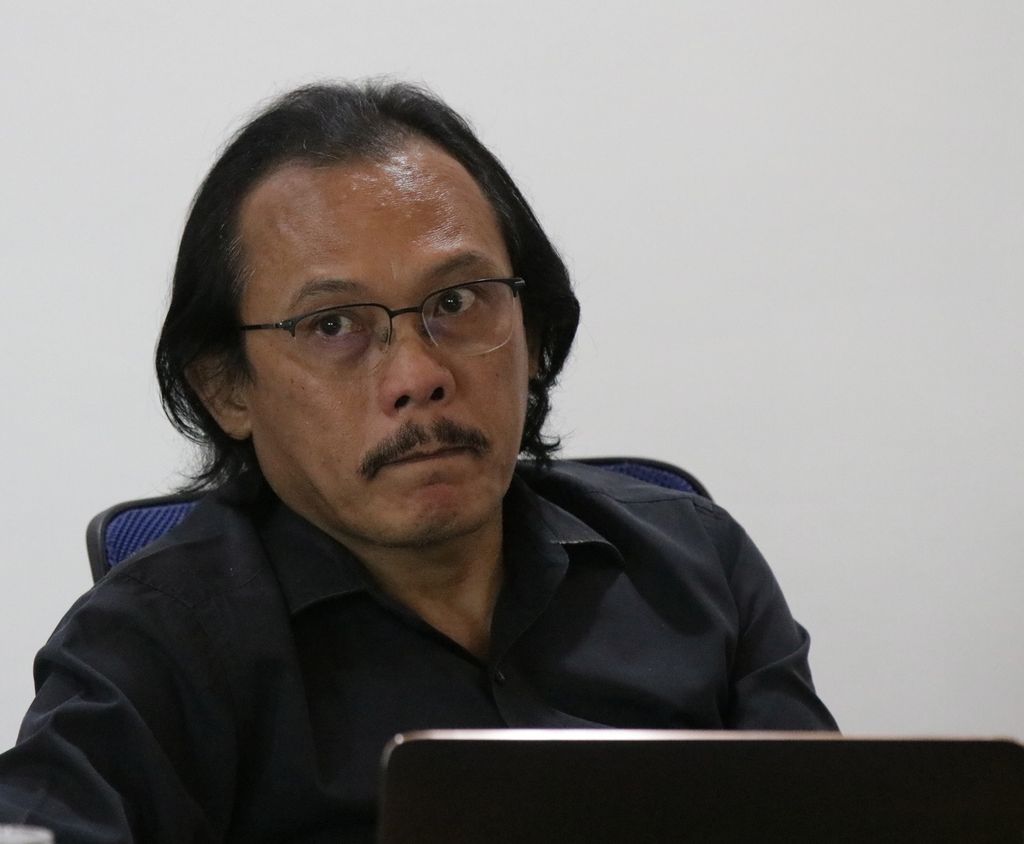 Dwi Andreas Santosa,
Head of the IPB University Biotech Center, general chairman of the Association of Indonesian Seed Banks and FarmerTechnology (AB2TI)
This article was translated by Kurniawan Siswo.