›
English
›
Criminal Code Bill a Step...
Criminal Code Bill a Step Closer for Ratification
The House of Representatives of deliberation agreed to carry on with the next session for the ratification of the Criminal Code bill (RKUHP), although the two factions gave their approval with caution.
By
REBIYYAH SALASAH, SUSANA RITA KUMALASANTI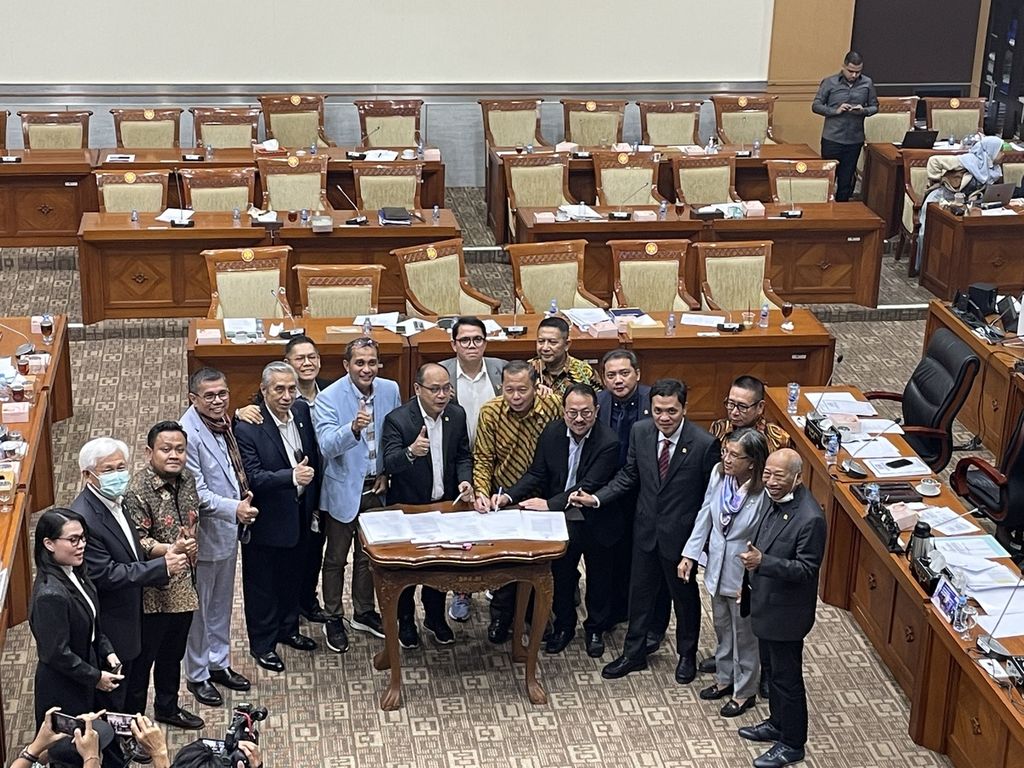 JAKARTA, KOMPAS — The Criminal Code bill's ratification into law is only one step away following its approval by the government's representatives and Commission III of the House. Its expected passing into law is seen as a step forward to providing the foundation for building the criminal law system as well as a manifestation of the aspiration to decolonize the Dutch-influenced Criminal Code, regardless of the fact that many still voice their objections to the provisions on norms.
The approval to ratify the Criminal Code bill was concluded at a working meeting between the government and Commission III members at the House compound in Senayan, Jakarta, on Thursday (24/11/2022). Except for the Democratic Party and the PKS, the other seven House factions gave their approval without reservation.