›
English
›
Indonesia's G20 Presidency has...
Indonesia's G20 Presidency has Mission to Restore Forum's Spirit
The G20 is actually a forum formed to address the global financial crisis. Now, in the midst of various crises, the G20 is expected to be able to play its role again.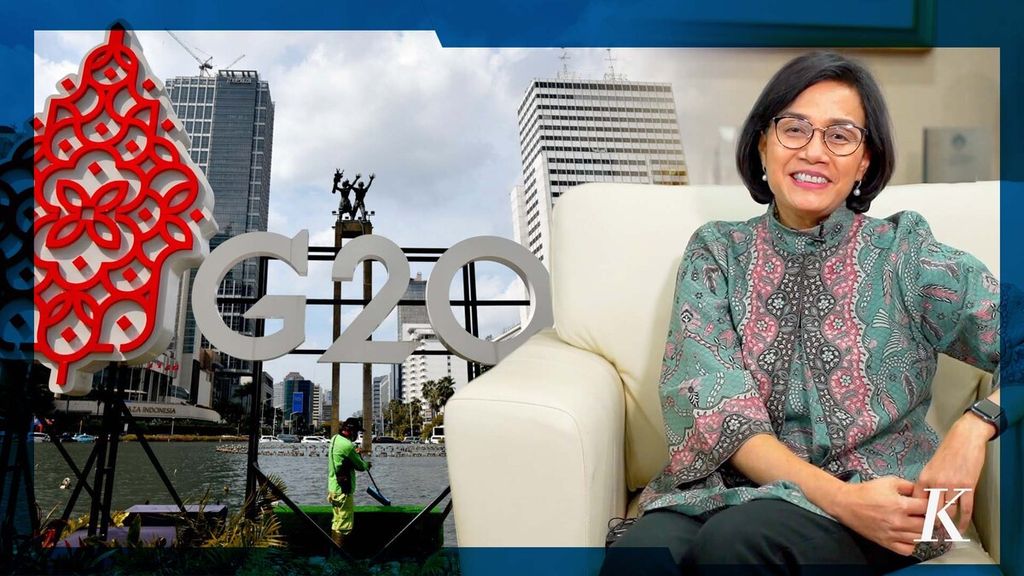 JAKARTA, KOMPAS — In the midst of increasing global geopolitical tensions, Indonesia's Group of 20 presidency is trying to restore the G20 as a forum for providing solutions to global problems. At the G20 Bali Summit next week, the leaders of the G20 member countries are expected to put aside their differences and agree on a solution to the multidimensional crisis facing the world.
"Economic and noneconomic cooperation is a prerequisite for the world to progress together. In Bali, world leaders are expected to agree and work together to save the world from crisis," Finance Minister Sri Mulyani told Kompas during an exclusive interview on Tuesday (11/8/2022).