The World Economy and Us
Giving a too gloomy narrative will cause entrepreneurs to delay or stop investing and instead save their money in US dollars or gold, and this will further weaken the rupiah and the economy.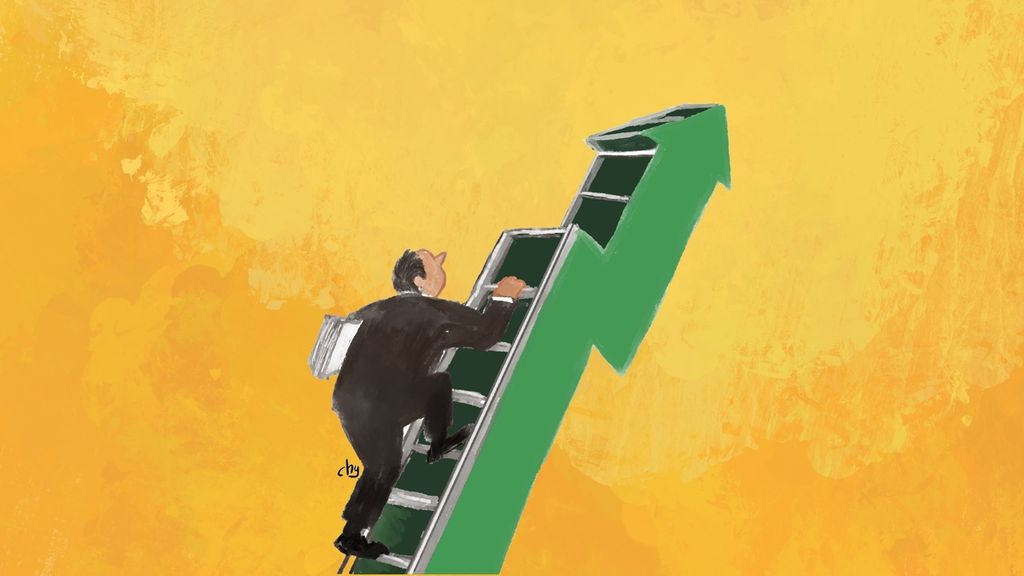 The fears that the world will fall into crisis this year and next can certainly be justified because Covid-19 and the Russia-Ukraine war have caused a big problem in Europe and the United States.
Covid-19 has become endemic in Europe and the US. People no longer wear masks in nearly all European countries and in the US. As for Indonesia, there are almost no more Covid-19 patients in hospitals like there were in 2020 and 2021.
However, the Russia-Ukraine war remains a problem. When will it end? only Russian President Vladimir Putin knows. Maybe it will take time because if Russia withdraws, Putin might step down, too. However, the Russian economy also cannot afford a prolonged war, and its soldiers' morale has also begun to crumble.
Mismanagement
Why has the war caused such difficult economic problems in Europe? It is because European countries miscalculated their dependence on Russian energy supplies. Russia stopped its gas supply to Europe in retaliation for the embargo. As a result, Europe has suffered energy shortages and economic turmoil.
Only France and Norway have survived, because up to 70 percent of French electricity demand is supplied by nuclear power plants, while in Norway, 95 percent of its power supply comes from hydropower plants. Norway also has oil and gas resources.
Britain is often cited as an example of a country with an economy in a most critical state. Two months ago, I went to Britain and had an opportunity to hold a discussion with many experts at Oxford as a trustee of the Oxford Centre for Islamic Studies.
The pandemic and the war only made things worse.
Britain's main difficulty is not only due to the Russia-Ukraine war or Covid-19, but also Brexit, Britain's exit from the European Union. British exports to Europe have become more expensive because of duties.
Industry and the business world have also become inefficient, because workers from Eastern European countries such as Poland, Bulgaria, and the Czech Republic who were willing to work at lower wages have returned to their home countries. Likewise, there are fewer truck drivers, so the supply chain has been disrupted.
Restaurants and construction workers became more expensive due to a labor shortage. As a result, the economy slowed down. The pandemic and the war only made things worse.
Also read:
> Global Recession and Policy Choices
> Indonesia Can Survive Recession While Economic Growth Slows
Sri Lanka is often used as an example of a bankrupt country. The Asian country is unable to pay its foreign debts and meet the people's basic needs, not because of a global crisis, but because of the mismanagement of President Gotabaya Rajapaksa.
Using large loans from China, prioritizing its own region and corruption were among Rajapaksa's mistakes. And during the pandemic, no tourists came. So, the people grew angry and Rajapaksa was expelled. He fled his country, though he later returned.
Gotabaya was previously the defense minister when his older brother was the president. In 2006, the Sri Lankan government asked Indonesia to help reconcile the government with the Tamils. Hamid Awaludin, when he was the ambassador to Moscow, repeatedly traveled to Colombo to meet with the president. Several of his ministers came to Jakarta to meet with me, including then-defense minister Gotabaya. We met for an hour. He spoke for 50 minutes and I spoke for only 10 minutes.
Before I had the change to visit Colombo, he attacked the Tamils and killed more than 200,000 people. That's how he ruled his country, which subsequently became a failed state. The state therefore failed, or had many problems due to mismanagement.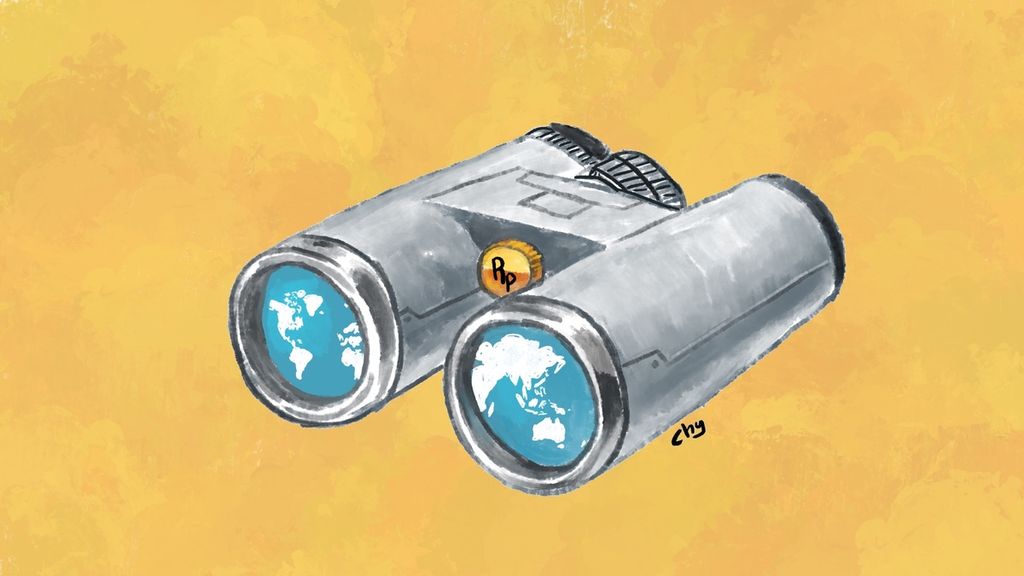 Solution to crisis
Is the world heading into a great recession? The US economy, which is predicted to fall into a recession, still grew 2.5 percent in the third quarter of 2022. For the US, it is easier. If there is a deficit, all you have to do is to print money and the whole world will use or save it. That is why we can borrow without interest. The Federal Reserve's move to raise its interest rates affects the world's financial sector and the dollar returns home (to the US).
Inflation will certainly affect purchasing power. The US has had a problem for a long time, because the cost of the wars in Iraq and Afghanistan was very large, reaching more than US$5 trillion. The cost of 10 years of war certainly had a big impact on the US economy in addition to the 2008 financial crisis, which also had a major impact on US financial institutions and economy.
Will the US and European economic crises affect our economy? Of course, there will be an impact, but not too big. During the 2008 crisis in the US, Indonesian exports to the US and several other countries declined so our economic growth fell by 1.6 percentage points from 6.1 percent in 2008 to 4.5 percent in 2009. But the economy grew to reach 6.1 percent again in 2020.
Today's problems related to energy and food have often been blamed for causing of the global crisis. We don't have much of a problem. We have more than enough electricity. Indonesia has received an award from the International Rice Research Institute (IRRI) for its achievement in reaching rice self-sufficiency and for improving its food security system. Regarding wheat, that is a problem for Salim's business (Indofood).
Also read:
> Impact of the Global Economic Recession
Only oil and gas prices have risen. We produce oil and gas but we still have to import to meet the demand. Of course, this is more expensive. Inflation increased 1-2 percent due to the increase in fuel prices, but high inflation usually lasts six months, after which it normalizes again.
Therefore, in relation to the world's energy challenges, we must help by increasing our coal and gas exports, which of course generate foreign exchange and taxes.
We must immediately increase agricultural productivity, such as corn, rice, palm oil and others. We have to give good seeds and directions. Regarding fertilizers, we have five fertilizer factories and have more than enough gas supply for fertilizer production. We need only import phosphate, mostly from Jordan. I am sure we will not suffer an energy shortage like other countries that depend on Russian supplies. In the last three years, our trade balance has always been in a surplus, meaning that export opportunities remained good.
Oil and gas production must be increased further. Unfortunately, the huge gas project in Masela did not work well. If the project could have commenced in 2006 as planned, it would have started production and taken the advantage of high gas price.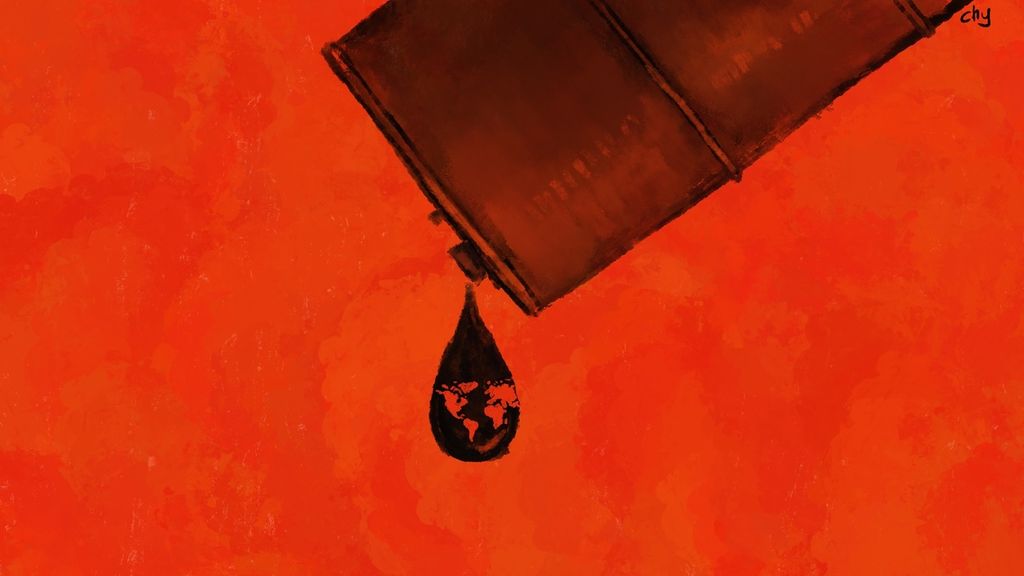 The important thing that must be maintained is the state budget. Cost efficiency must be maintained and we must focus on the priority programs. It won't be a problem if the less important projects are delayed. Of course, we pay debt installments at a high interest rate due to a large deficit a few years ago.
Under these circumstances, the government must be firm on its priorities while continuing to provide social assistance like cash aid to maintain the buying power of vulnerable people. The rupiah has dropped to Rp 15,000 per US dollar. Of course, this will make imports more costly but it is good for exports, so areas outside Java that have a lot of export commodities will earn a higher income in rupiah.
The use of domestic products must be encouraged further through a regulation, so that manufacturers on Java can increase production and foreign earnings. To maintain foreign exchange reserves, the requirement to transfer export earnings to local banks should be stricter and not only be imposed under the central bank's regulations. The government should also impose sanctions to better keep foreign exchange at home, and not in Singapore.
Also read; > Global Risk and Recovery
We must learning from the 1997-1998 crisis, which got worse because of two wrong policies. First was the blanket guarantee. The debts of all banks were bailed out by the government, so many bankers deliberately mismanaged their banks to receive the government's bailout funds. As a result, Bank Indonesia had to provide liquidity assistance amounting to Rp 650 trillion ($41.60 billion), which was a very large amount at that time.
Second, the interest rate was far higher than the inflation rate. As a result, the economy was expensive and stagnant. People lived on interest incomes rather than doing business, because when inflation rose to 60 percent, the interest rate exceeded 70 percent. Today, this is prohibited by law. Today, big banks can make large profits of up to Rp 30 trillion. The deposit interest rate has dropped to 2-3 percent. This means that the lending rate is lower so the economy can grow. BI's low interest rate policy must be supported so the people will not live on interest earnings but from running a business. This means investment will also increase.
Legal problems
Legal issues should also receive attention. Do not look for mistakes that can frighten off entrepreneurs, as well as foreign investors. Until now, many conglomerate bosses still live in Singapore even though Covid-19 has subsided, because many are afraid of legal problems.
The Southeast Asian economy in is much better than that of other regions. Vietnam's growth this year is estimated at 7.5 percent, the Philippines 6.5 percent, Malaysia 6.4 percent, and Indonesia 5.2 percent, the fourth largest in ASEAN. This means that Indonesia can actually grow more than 5 percent because we are better off in terms of resources than other ASEAN countries. It is necessary to evaluate our policies and take advantage of the existing opportunities. Encourage entrepreneurs so they can do business well and maintain household consumption.
Giving a too gloomy narrative will cause entrepreneurs to delay or stop investing and instead save their money in US dollars or gold, and this will further weaken the rupiah and the economy. Let's remain optimistic and work together for the nation and the state, for the welfare of the people.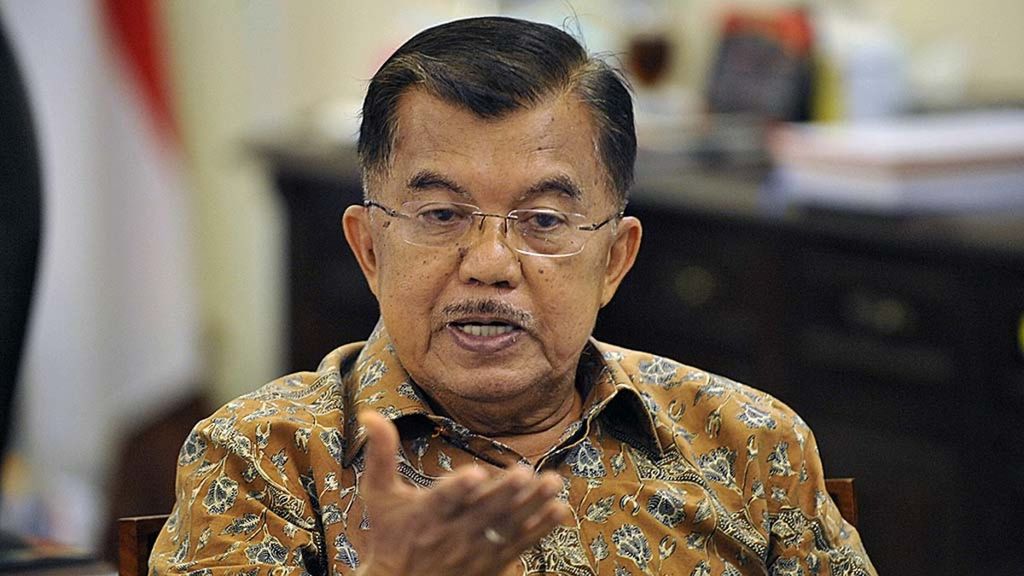 M. Jusuf Kalla is a former vice president (2004-2009 and 2014-2019)
This article was translated by Hendarsyah Tarmizi.