›
English
›
PDI-P, Gerindra and Democrats ...
PDI-P, Gerindra and Democrats still on Top
The Kompas R&D survey shows that PDI-P, Gerindra and the Democrats are still in the top three in terms of electability. The number of respondents who have not yet made a choice are also diminishing.
By
IQBAL BASYARI, KURNIA YUNITA RAHAYU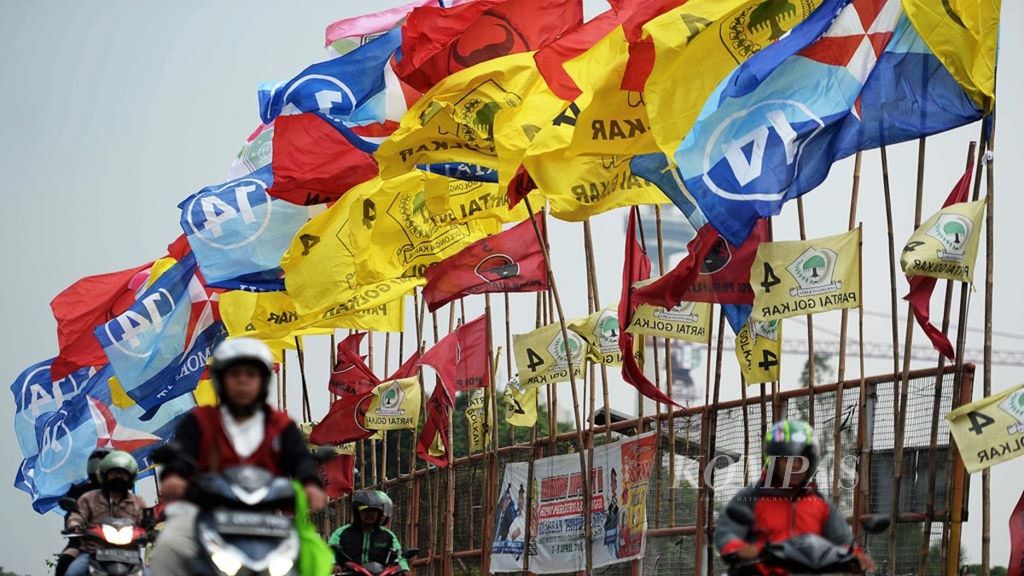 JAKARTA, KOMPAS — The difference in the electability of political parties in the top three positions is getting smaller at about 1.5 years ahead of the 2024 General Election. With increasingly fierce competition among political parties, especially those with similar voting niches, parties that want to win votes must be able to optimize the party machine, be more sensitive to the aspirations of the voters and optimize the personification of the party with vote-getting figures.
The results of the Kompas Research and Development survey in October 2022 shows that the PDI-P was still in the top position with an electability of 21.1 percent. However, this figure fell slightly by 1.7 percent compared to the survey in June 2022. The gap between the Indonesian Democratic Party of Struggle (PDI-P) and parties in second and third positions also narrowed. The Gerindra Party (Gerindra) got 16.2 percent, up 3.7 percent from June 2022, while the Democratic Party (Democrats) got 14 percent (up 2.4 percent).