›
English
›
Tears of Pride for Locally...
Tears of Pride for Locally Made Covid-19 Vaccine
Even though she belongs to the vulnerable group, Tati had never taken up the offer to be vaccinated against Covid-19, because she was unsure as to the origins and safety of the vaccine that would be used.
By
MACHRADIN WAHYUDI RITONGA, CORNELIUS HELMY HERLAMBANG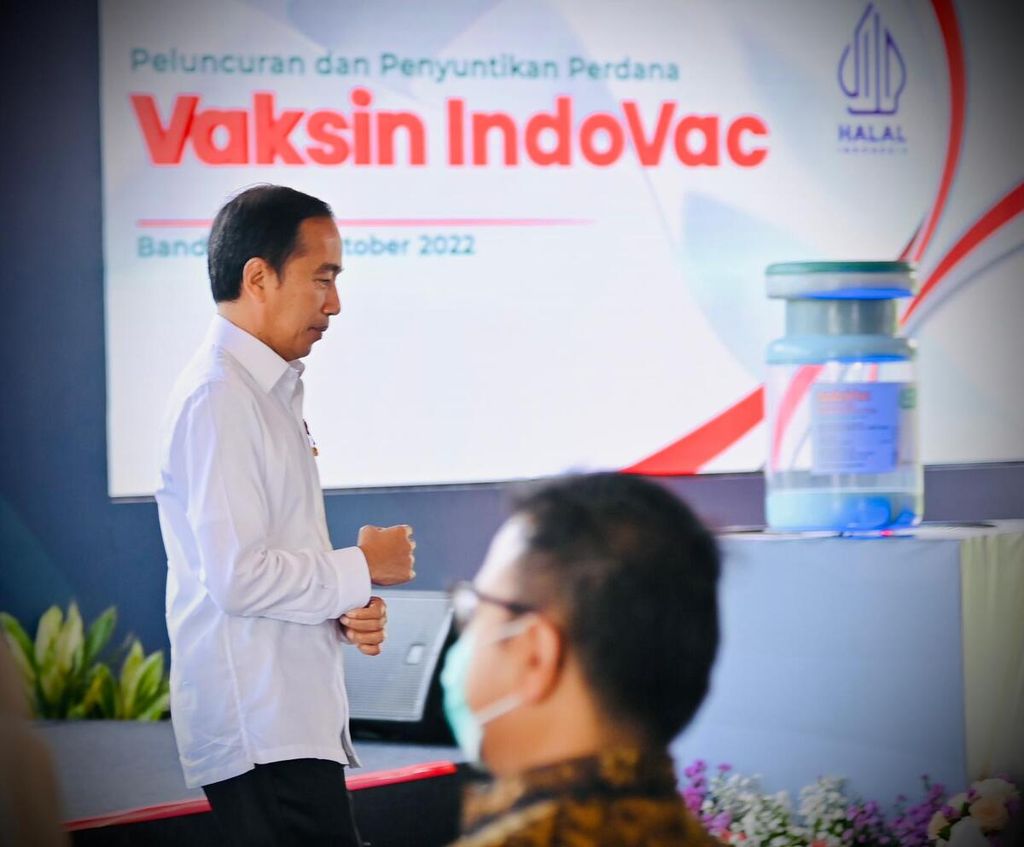 Indonesia is entering a new chapter in its fight against Covid-19. IndoVac, the locally made Covid-19 vaccine, can now be used as a primary vaccine for adults in realizing public health security.
Tati Karwati (52), a resident of Cimenyan, Bandung regency, West Java, was so happy that she was finally able to see President Joko "Jokowi" Widodo in person. She even smiled at the President. "Usually, I can see him only on television," Tati said cheerfully at the Bio Farma office in the city of Bandung on Thursday (13/10/2022).