›
English
›
President: Be Alert, but Not...
President: Be Alert, but Not Pessimistic
President Jokowi said that the global uncertainty should not make us pessimistic. In the last eight years, we have established important capital to create a more conducive development ecosystem.
By
CYPRIANUS ANTO SAPTOWALYONO, Hendriyo Widi, DIMAS WARADITYA NUGRAHA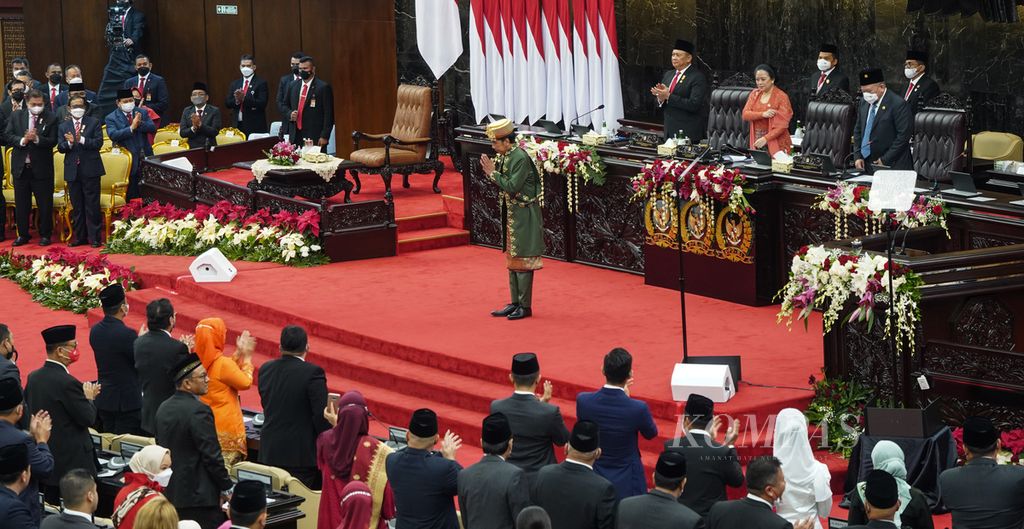 JAKARTA, KOMPAS — The government must be vigilant, as the risk of global economic uncertainties is expected to remain high. The slowdown in the global economy has the potential to affect the country's economic growth. However, global uncertainties should not make Indonesia pessimistic.
President Joko "Jokowi" Widodo made the statement in his State of the Nation address when submitting the 2023 Draft State Budget (APBN) and Financial Notes during the plenary session of the House of Representatives (DPR) in Jakarta on Tuesday (16/8/2022).