›
English
›
Gerindra Pins Hopes on Prabowo...
Gerindra Pins Hopes on Prabowo as a Figure
Gerindra's votes skyrocketed in 2014 and 2019 because of Prabowo, with the party emerging in the top three parties in both elections.
By
KURNIA YUNITA RAHAYU, NINA SUSILO, CYPRIANUS ANTO SAPTOWALYONO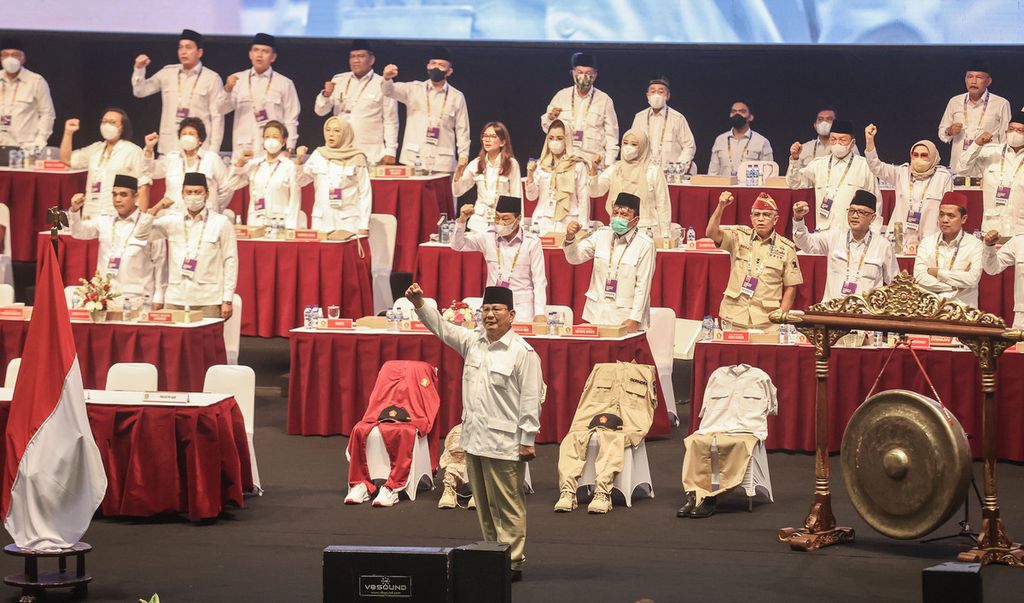 JAKARTA, KOMPAS – At the Gerindra Party's national leadership meeting (Rapimnas) on Friday (12/8/2022), it was decided that chairman Prabowo Subianto will again run in the 2024 presidential election.
This will mark Prabowo's fourth time contesting the presidential race, illustrating just how dependent the party is on its leader. Such dependency on one figure, however, may weaken the party.