›
English
›
Forced to Commit Scam, Sold to...
Forced to Commit Scam, Sold to Another Cybercrime Syndicate
Everyone wants to make a decent living. However, the ventures of some people, especially breadwinners, may be vulnerable to being exploited by human trafficking syndicates to end up in forced labor.
By
LARASWATI ARIADNE ANWAR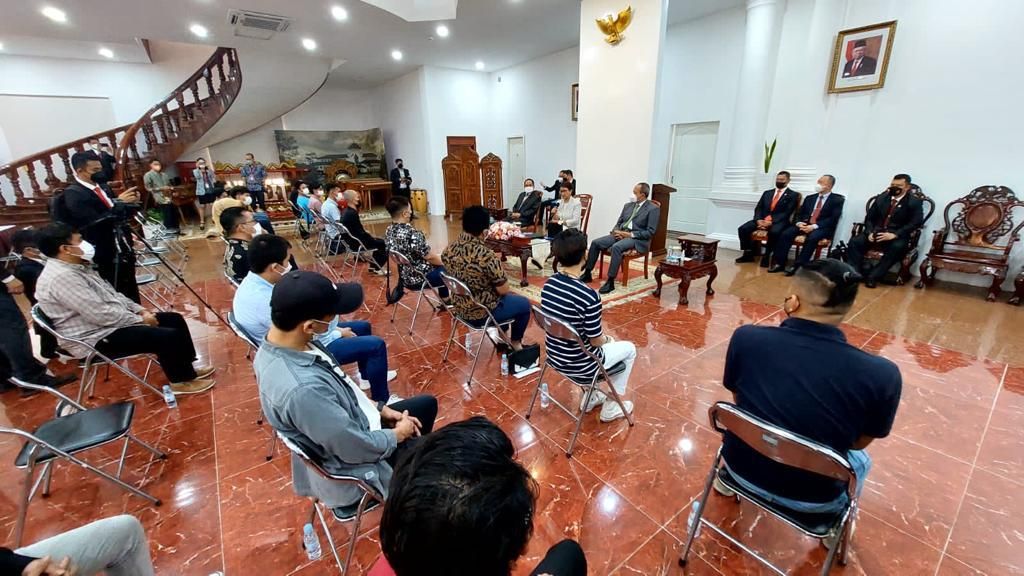 For Hengki, who hails from the Riau Islands, a Facebook job ad for a customer service operator at an e-commerce company in Cambodia looked interesting. The salary offer was US$1,000, or Rp 14.8 million per month. The ad did not require an academic certificate or work experience in the information and communication technology sector to apply for the job.
As his family's breadwinner who also had elderly parents to support, Hengki found that the offer was too good to ignore. "I never went to university. But since I was used to tinkering with cellphones, laptops, I thought I could apply for this job in Cambodia. There was no qualification requirement," he recalled.