›
English
›
Dealing with Shortage of...
Dealing with Shortage of Medical Doctors in Indonesia
The shortage of doctors and other health workers needs to be reviewed and studied thoroughly from various aspects. The main problem today is the maldistribution of doctors, apart from lagging production.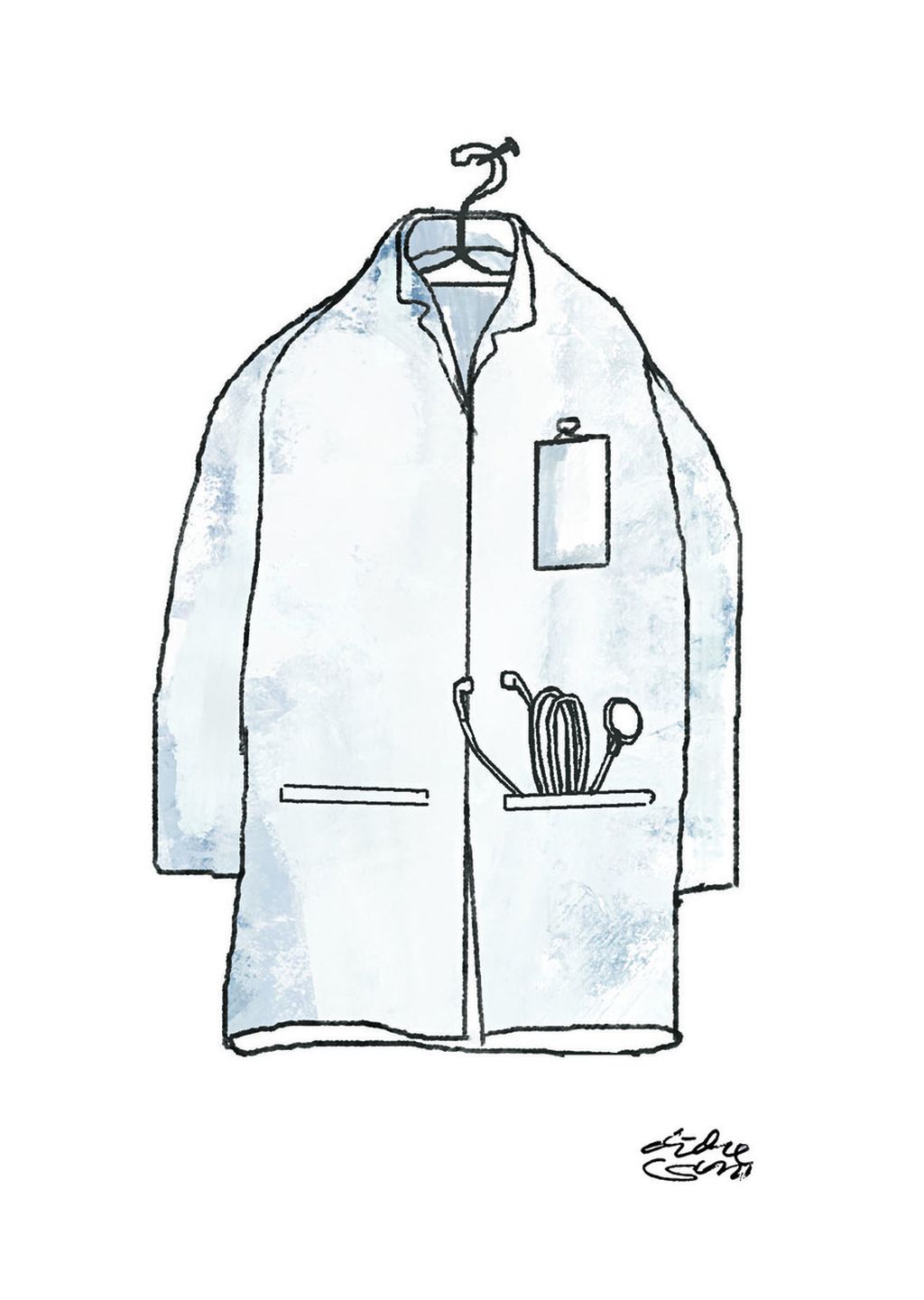 The perennial issue of the shortage of doctors, both general practitioners and specialists, has recently resurfaced. According to the Health Ministry, Indonesia is around 160,000 doctors short of meeting the World Health Organization (WHO) standard of 1:1000, meaning 1 doctor for every 1,000 people.
The fact is saddening and shocking. Why wouldn't it be? More than seven decades after independence, this country is still desperately in need of doctors to reach the ideal figure. With a population of around 270 million, Indonesia needs a total of 270,000 doctors. The fact is, it has only some 110,000 doctors at present.
At this figure, the doctor-patient ratio in Indonesia is just 0.6:1000, which is far below Malaysia's 2.2:1000 and Thailand's 0.95:1000. Meanwhile, the annual student intake at 92 medical schools in the country, both public and private, currently ranges from 12,000 to 13,000 doctors per year.
Hundreds of health centers are still serving their communities without doctors. If there is no change or breakthrough in the educational system, it will take more than 14 years to meet the WHO's recommended ratio. The latest data from the Indonesian Medical Council (KKI) shows that there are 185,547 registered medical doctors with registration certificates (STR) as of mid-July 2022, consisting of 142,558 general practitioners and 43,989 specialists of 36 medical specialties.
In addition, there are 39,738 dentists. This means that Indonesia is still short of around 85,000 doctors to serve the population across the country.
University admissions quota
To overcome this problem, the Health Minister and the Education, Culture, Research and Technology Minister recently issued a joint decree (SKB). Decree No. 02/KB/22 regulates increasing the admissions quotas for the bachelor of medicine and medical specialization programs, as well as expanding the medical specialization program.
The core substance is that the two ministries have agreed to increase the admissions quota for prospective medical students and expand the medical specialization programs at several medical schools under the academic health system (AHS). It is hoped that the student intake for general practitioner and specialist program will be accelerated every year, faster than it is at present.
Also read:
> Revision of the Medical Practice Law; between Essence and Urgency
> Bringing Home Diaspora Doctors
However, overcoming the challenges is not as simple as it may appear. The shortage of doctors and other health workers needs to be reviewed and studied thoroughly from various aspects. While the shortage is mainly attributable to lagging production of medical school graduates, their distribution also needs to be addressed.
The uneven distribution (maldistribution) of doctors is related to costly tuitions and fees for medical school, which turns out to be a financial burden for many prospective students and deprives them of the opportunity to become medical students. In addition, the employment plans for doctors at hospitals and other health facilities are not optimally coordinated, especially in remote regions and outlying islands.
Likewise, the placement system for doctors and specialists in relation to the availability of health facilities is yet to be worked out comprehensively. Newly graduated specialist doctors often find themselves struggling to find a job. They are even forced to move to another city to look for job vacancies at hospitals. Supposing that the number of doctors meets the WHO threshold, it will be of little significance if their placement is not evenly distributed throughout the country, as many citizens are still unable to access medical services.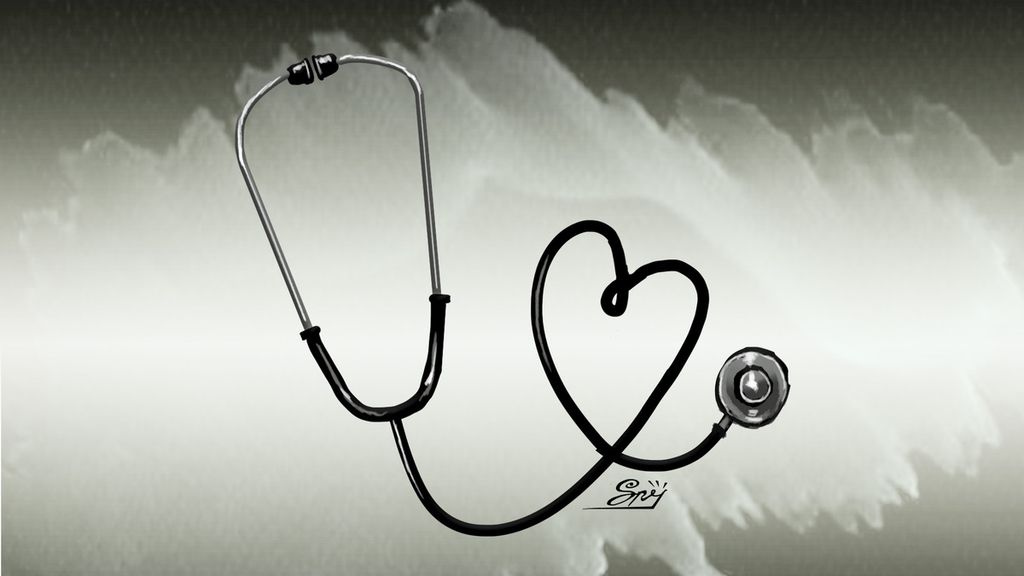 Issue of maldistribution
The main problem today is the maldistribution of doctors, apart from lagging production. More than 70 percent of physicians, including specialists and subspecialists, currently serve in Java and selected big cities. Hundreds of Puskesmas (community health centers) still do not have doctors or other health workers. Many regional general hospitals (RSUD) are still suffering a shortage of specialist doctors.
The maldistribution of doctors is a perennial problem that has gripped the national healthcare system for decades. It is a chronic problem that has never been resolved. Studying medicine at university is infamous as high-cost education. It takes at least six years to become a doctor, while fresh graduates still have to study another year to take part in the mandatory internship program.
Students who are talented and intelligent but not supported by their family's economic capacity are very unlikely to be able to enter medical school, unless they can get a scholarship.
With the costly education fees borne entirely by students, the opportunity to study medicine becomes exclusive to prospective students who come from well-off families. It means this selectiveness based on a student's financial wellbeing has already deprived some aspiring doctors of the chance to enter the medical field before they have been given the chance to prove their academic eligibility. Students who are talented and intelligent but not supported by their family's economic capacity are very unlikely to be able to enter medical school, unless they can get a scholarship.
It is the same with specialist education, which takes a minimum of eight semesters (four years). Prospective students must pay admission and tuition fees amounting to hundreds of millions of rupiah to complete their studies. Again, money rules in the selection process. In the face of financial deterrence, some meet with luck in gaining medical education, thanks to education finance support from the institutions where they work, such as the Indonesian Military (TNI) or the National Police. Upon completing their education, they must return to their respective institutions to work.
Anomaly of medical education
The recent news of a Health Ministry program providing tuition assistance for select specialist doctors has been quite encouraging. There is also the educational funding assistance from the education ministry through the Education Fund Management Institute (LPDP).
Unfortunately, the programs can only accept a limited number of doctors. Increasing the number of doctors that can take advantage of these scholarship programs needs to be pursued immediately. Compared to Indonesia, scholarship programs are more extensively implemented as part of the specialist medical education system in many other countries in the world, such as Malaysia, Thailand, Australia, and the United States. The doctors in specialist (residency) programs do not pay a single penny.
Participants in specialist medical programs receive a monthly salary from the hospitals where they are completing their residence. This is reasonable, because in addition to studying, these medical residents, or specialist program participants, also work at the hospitals to treat patients according to their specialization. Given these contrasting conditions, people are justified in saying that medical education in Indonesia is an anomaly.
Also read:
> Specialist Doctor Education and Education Reform Urgency
The placement of doctors in accordance with regional needs has not been implemented and coordinated optimally across the country, although the Health Ministry has tweaked the policies in relation to the demand for health human resources, including general doctors and specialists. The funding assistance program for specialist medical education that has been initiated is just one effort to accelerate the production of specialist doctors in order to meet urgent national needs.
In general, the production of doctors has so far focused only on fulfilling the demand for health services, for both primary services (general practitioner/family doctor) and advanced services (specialist). In fact, more medical professionals, especially specialists and subspecialists, are required beyond working at health facilities to become teaching staff (lecturers) and researchers. The number of qualified medical lecturers needs to be augmented urgently.
This is to align with the expected increase in the student admissions quota as sought in the two ministers' joint decree. An ample availability of lecturers is absolutely necessary to help ensure the quality of medical graduates, both general practitioners and specialists. If the number of students is increased but the number of teaching staff is not, it is very likely that the hope for qualified graduates will be unmet.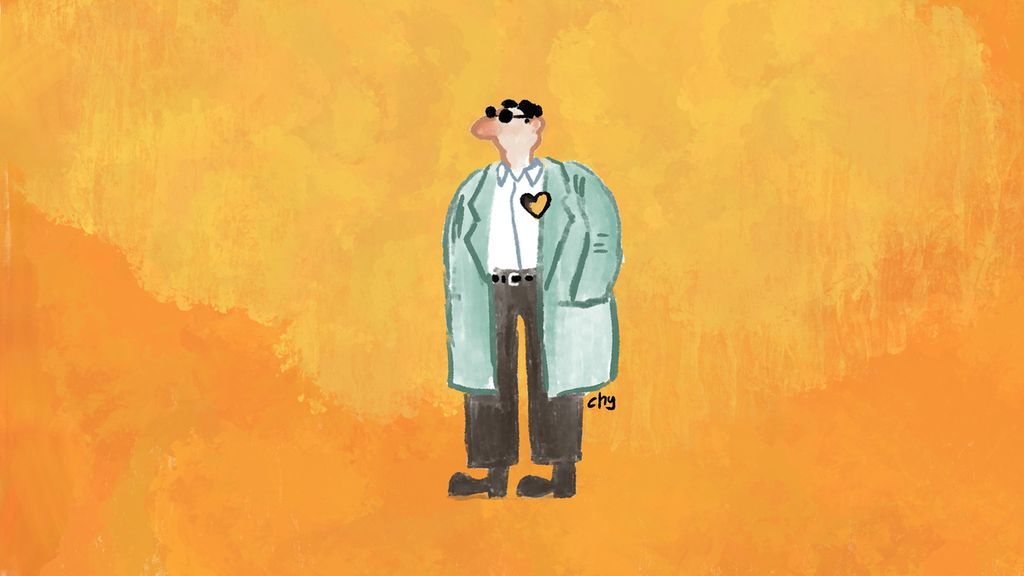 The joint ministerial decree also stipulates the necessity of adding medical educators in hospitals, which also serve as learning institutions. However, their procurement is usually hampered by a long bureaucratic process. This should not be happening today.
The clinical placement system and the provision of healthcare centers and facilities also need the attention of decision-makers as well as policymakers. It is not easy for the government to expect fresh generalist or specialist medical graduates to voluntarily serve in remote regions or islands. Some find an excuse in their financial condition, as they have spent many years and a lot of money on their education.
Doctors who have just graduated seem to have many considerations about where they work and develop their careers. It is not surprising that many look for jobs in big cities or at the very least, in workplaces with good prospects, although surely, in the heart of every doctor who has taken the Hippocratic oath, they are still willing to dedicate their profession for the benefit of humanity.
The government needs to provide rewards and privileges, such as prioritized facilities to pursue specialist education for those who have worked and served in remote and difficult areas for a certain period of time. The specialist education assistance program that the Health Ministry has initiated must be appreciated, with the hope that it continues to develop and improve.
What's next
To deal with the problems of stuttering production and maldistribution of doctors, strategic steps or a breakthrough must be pursued.
The initiated affirmation program for medical undergraduates and tuition assistance for certain medical specialties deserves appreciation, as well as improvement. However, restraining the gruelling high cost of medical education also calls for the government's attention, with a view to providing equitable opportunities for all younger generations of this nation to become medical doctors or specialists.
It is public knowledge that to enter a private medical school requires an advance payment of Rp 300 million to Rp 400 million, not to mention the costly semester tuition fees.
The provision of medical teaching staff and lecturers needs to be accelerated with eased bureaucratic procedures to keep pace with the increased admissions quota. Without adding more lecturers, it is possible that the quality of graduates will be affected.
We all hope that this country's problems in the lagging production and maldistribution of doctors will be resolved soon.
Furthermore, the increased admissions quota for medical students will bear little impact if it is not accompanied by a more clearly defined placement system to help ensure the even distribution of health workers. Upon entering a specialist medical program, students should be sufficiently informed where they will work or be placed when they have completed their studies.
In the joint ministerial decree, one article (point 9.b) states that in implementing the joint decision, it is necessary for local governments to coordinate in accelerating the use and distribution of specialist medical graduates through the civil service (PNS) and government employment programs through a work agreement (PPPK). The program also includes empowering specialist doctors and special assignments.
In this regard, the placement of specialist doctors absolutely requires coordination and understanding among elements of the local administration. Therefore, I view it as reasonable and not at all excessive that the joint ministerial work program should be expanded and developed into a tripartite by involving the Home Affairs Ministry.
We all hope that this country's problems in the lagging production and maldistribution of doctors will be resolved soon.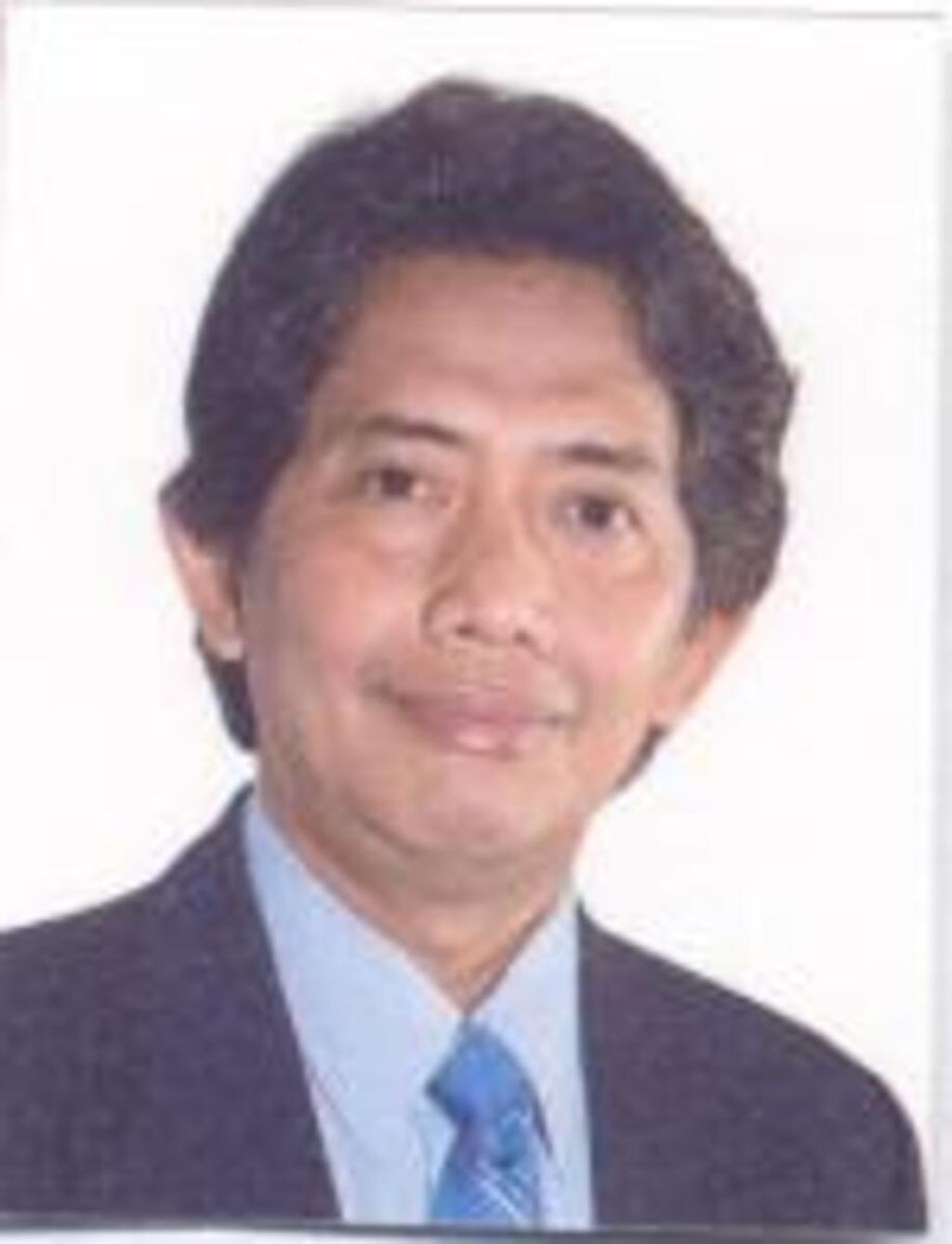 Sukman Tulus Putra, Chairman of the Indonesian Pediatric Cardiology Association; member of the Indonesian Medical Council (KKI), 2014-2020; member of the Indonesian Medical Association (IDI) Advisory Council; member of the IDI Medical Ethics Council (MKEK)
This article was translated by Musthofid.