›
English
›
Muslim Pilgrims 'Stone the...
Muslim Pilgrims 'Stone the Devil' in Mina
The pilgrims departed in groups according to their respective flights (kloter), carrying the Indonesian flag and a sign with their kloter number.
By
Ilham Khoiri reporting from Mecca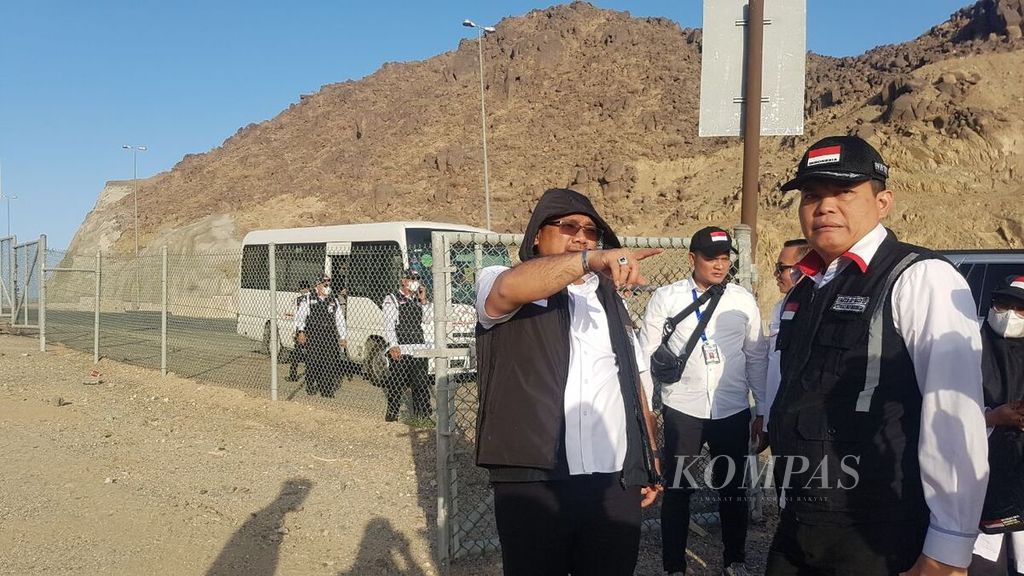 MINA, KOMPAS — Indonesian pilgrims, along with 1 million pilgrims from other countries around the world, completed the jamarat (stoning) ritual at three stone monuments in Mina, Saudi Arabia. The jamarat started in the early hours of Saturday (9/7/2022) and continues until Monday or Tuesday (12/7). After that, the pilgrims perform the tawaf, sai, and tahalul.
Kompas was stationed at the Hajj Media Center (MCH) in Mina on Saturday and Sunday morning (10/7) as the pilgrims departed from their camp in Mina to the jamarat ritual site according to schedule. Some performed the ritual from midnight until early morning, while others from the afternoon to the evening. Indonesian pilgrims tended not to take the midday schedule to avoid hot weather.