Beware of 2022 Food Stock
The government needs to reverse the food policies that can create more producers to offset high consumption. If the farmers prosper, we may expect the food production to increase, and us to prosper too.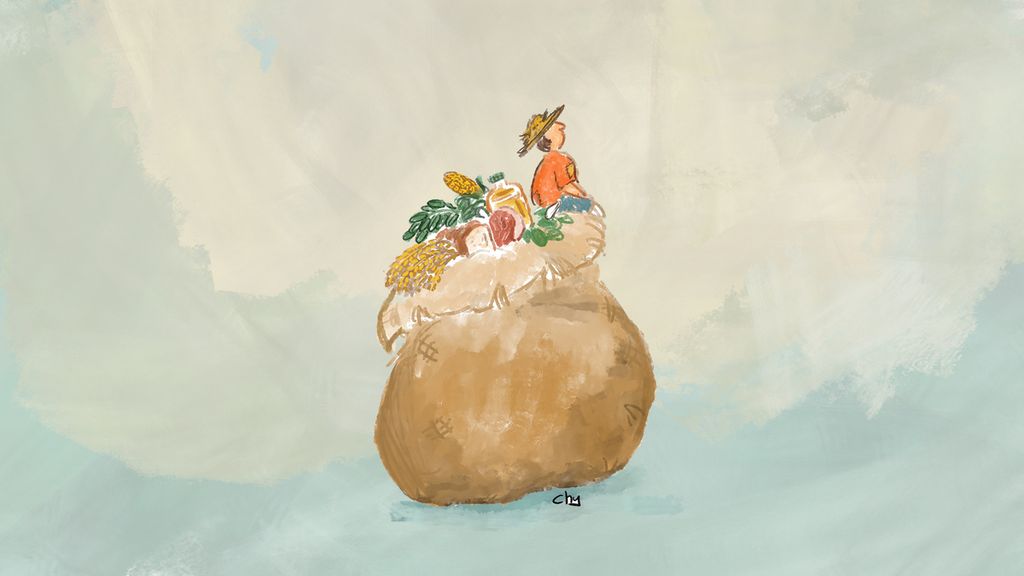 The World Bank has announced (7/6/2022) many countries in the world are facing food insecurity and world food prices are predicted to remain elevated in the short and medium term.
Domestic inflation caused by food prices is expected to continue to linger over the next three years. Prices of food, fertilizers and energy are projected to increase sharply in 2022, to decline in 2023, before soaring again in 2024. Inflation due to food insecurity in 70 percent of countries is currently higher than overall inflation. Countries with high dependence on food imports, such as Indonesia, will suffer most from the impact.
Then, will the world be entering a food crisis? Global food crisis may occur on two concurrent conditions: the world cereal increases in prices and decreases in production. The Food and Agriculture Organization (FAO) once stated that there would be a food crisis in 2020 due to the COVID-19 pandemic. The FAO prediction did not materialize because the world food production in fact reached a record high while the prices at the beginning of the pandemic (January-May 2020) decreased.
Also read:
> Straightening Out the National Fertilizer Policy
Another prediction followed for 2021 on the ground that there had been no month without an increase in food prices from May 2020, except for June-July and December 2021. The Food Price Index for December 2021 reached 133.7, far exceeding the indices in the two world food crises in the last two decades. The world food prices did soar, but the prediction of a global food crisis in 2021 was not proven either.
Why so? The increase in the world food price index at that time was dominated by the increase in vegetable oil prices and not in the cereal prices (wheat, rice, corn and other grains). The world cereal production in 2021 rose by 0.7 percent compared to 2020 and that made the prices relatively stable throughout 2021.
Beyond former food crises
Based on the real value in June 2022, the FAO Food Price Index is currently at 147.2, which surpasses the previous three food crises. The first world food crisis in 1973-1975, which was triggered by the Arab-Israeli war, was marked with the price index of 137.4. The second, which occurred in 2007-2008 due to drought in several wheat-producing countries, saw the price index increase from 76.9 (2006) to 114.3. The third occurred in 2011 when the index reached 118.8. The food crisis sparked unrest in great scale in many countries with tens of thousands of people killed, more than 2 million people displaced and several regimes in North Africa and the Middle East collapsed.
In December 2021, FAO projected the world cereal production for 2022 to be stable enough to reach a 0.7 increase. Winter wheat cultivation was relatively good in the northern hemisphere due to favorable climatic conditions, not only in the European Union, Russian Federation, and Ukraine, but also the United States. In East Asia, including India, the production was expected to increase due to stabilized prices and government's support.
In the southern hemisphere, corn cultivation in Argentina and Brazil reached a record high due to increasing domestic prices and favorable weather. South Africa and Australia also showed an increase in cereal production. So did the rice production in several major producing countries. The stocks-to-use ratio decreased slightly from 29.4 percent in 2020/2021 to 28.6 percent in 2021/2022, which was still very safe because it was above 25 percent.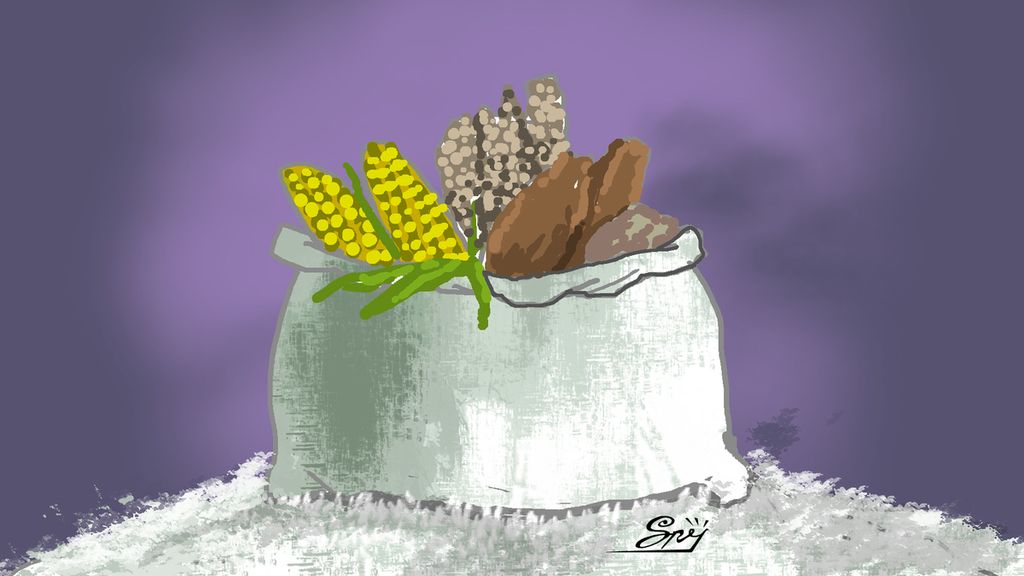 The Russia-Ukraine war has altered the patterns of trade, production and consumption of various commodities, with the resulting high prices expected to last long; unprecedentedly, until the end of 2024. At least 50 countries depend on grain supplies, each accounting up to 30 percent or more of their domestic needs, from Russia and Ukraine. Those are a number of developing countries in North Africa, Asia and the Far East, including Indonesia, which have a relatively low level of food resilience.
Russia and Ukraine also constitute 15 percent of corn global supplies. Ukraine contributes 12 percent of global wheat and appears to be the largest sunflower oil producing country. The war has caused a third of its wheat production to be unable to be shipped out. It is estimated that Ukraine's wheat production will fall by 55 percent this year (Farm Policy News, 31/3/2022).
Russian agriculture is also facing serious setbacks. It is not because of climate-related interference, but sanctions and embargoes, which leaves Russia falling short of supplies of agricultural equipment and other production inputs. Such a situation will reduce the agricultural output. In addition, export barriers resulting from the sanctions have discouraged farmers' from ratcheting up production.
Also read:
.> Agricultural Challenges 2019-2024
> Rice Imports and Government Stocks
If the war persists, the world will lose the potential production of 60 million tons of wheat, 38 million tons of corn and 10.5 million tons of barley, as well as vegetable oil. Efforts are being pursued to normalize shipment traffic of agricultural produces from Russia and Ukraine. Used to relying on sea transportation for a large portion of its export commodities, Ukraine has now been forced to carry out the shipment by land due to the Russian sea blockade.
The world wheat prices, which soared 53 percent as of January 2022, increased by another 6 percent in May in the wake of India's decision to restrain its wheat exports (The Economist, 19/5/2022) due to a heat wave sweeping the country's wheat belt region this spring. India has been beginning to becoming a world wheat exporter since 2020/2021, especially for the Middle East and South and Southeast Asian markets. Wheat exports in 2021/2022 soared and reached 6.8 million tons in the first nine months (USDA, June 2022).
On the other hand, Russia and Belarus are the world's major fertilizer exporters which control the market with 38 percent of potash fertilizers, 17 percent of compound fertilizers and 15 percent of nitrogenous fertilizers (World Bank, 7/6/2022). Fertilizer prices, which had soared before the war, will continue to hover up as the energy crisis has jacked up farm production costs. The increase in world fertilizer prices has impeded the agricultural production due to the use of less fertilizer.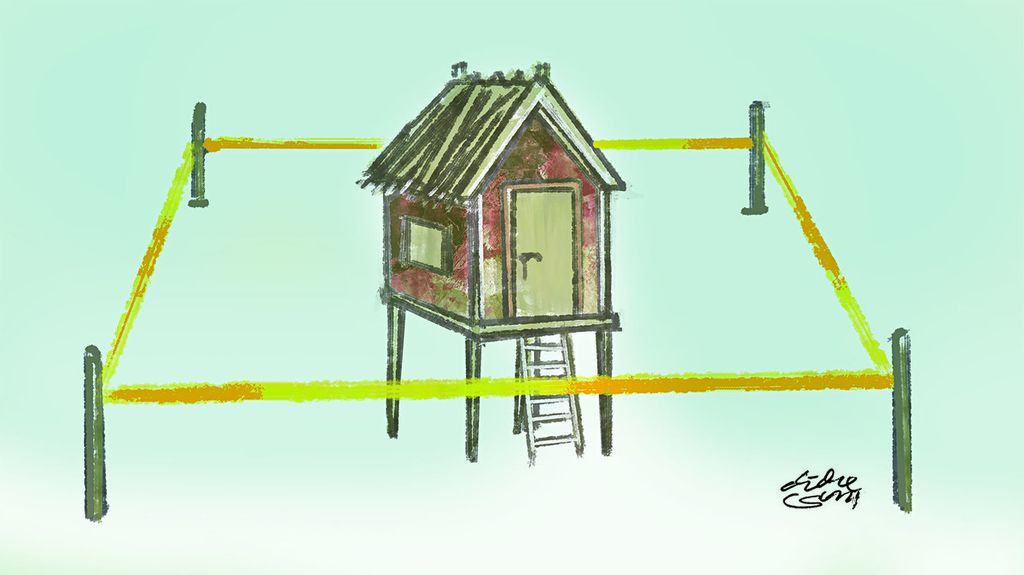 The wheat trade declined in 2021/2022 despite a slight increase in production. Global production is estimated to decline from 779.0 million tons in 2021/2022 to 773.4 million tons in 2022/2023 due to the potential production decrease in India and the EU (Grain World Markets and Trade, USDA, June 2022). World corn production is expected to increase from 1,129 million tons in 2020/2021 to 1,216 million tons in 2021/2022, but global exports are expected to decline with the US, Mexico and Russia scaling down their exports. The production is expected to go down further to 1.186 million tons in 2022/2023.
The cereal whose production is relatively undisrupted is rice, with world production estimated to continue to increase until 2023, thanks to India, Brazil and Peru. World soybean production experienced quite a sharp decline from 368 million tons in 2020/2021 to 352 million tons in 2021/2022, which caused the prices to soar. With the production estimated to increase to 395 million tons in 2022/2023, the prices are likely to decrease.
National food resilience
The food situation in Indonesia is not so encouraging with food imports jumping from US$6.83 billion in 2020 to $9.09 billion in 2021, while food exports rising slightly from $278 million to $353 million. The trade deficit in the food crops sub-sector surged from $6.55 billion to $8.74 billion.
Imports of eight main commodities -- wheat, rice, corn, soybeans, sugar cane, garlic, cassava and peanuts -- continued to increase in the last three years from 25.3 million tons in 2019 to 26.2 million tons in 2020. The figure was further up in 2021 to a record high 27.7 million tons. The import volume was almost 20 million tons higher than in 2008 (BPS and Agriculture Ministry).
The trade balance for agricultural commodities has benefited greatly from exports of palm oil and its derivatives. Total exports of agricultural commodities increased from $30.98 billion in 2020 to $43.65 billion in 2021, resulting in a surplus of $18.79 billion.
Also read:
Rice, as the most important food commodity in Indonesia, has ironically experienced a dip in production, seeing a fall by 0.35 percent at average per year during the 2015-2021 period. The production fell sharply in 2019 by 7.7 percent. Indonesia was also unable to take advantage of the La Nina phenomenon in 2020-2021. Based on the experience in the last 20 years, the wet dry phenomenon would usually lead to a sharp increase in rice production, ranging from 4.8 percent as seen in 2007 to a record high of 9.67 percent in 2016.
In 2020 rice production increased by only 0.09 percent and fell again in 2021 by 0.42 percent (BPS, 2020-2022). The government's rice stock after the main harvest was only 1 million tons as of June 13, well below the minimum figure of 2 million tons. Ironically, rice prices at the farmers' level fell, partly due to the low absorption by the government. Based on a survey by the Indonesian Seed Banks and Farming Technology Association (AB2TI), the current rice prices in several production centers are only between Rp 7,000 and Rp 8,000 per kg, even below Rp 7,000 at some places. Under these conditions, a mediocre gadu (dry season) harvest will result in the ratio of stock to consumption being moderately low. The situation will subsequently prompt the government to turn to imports, which will hurt the farmers to some extent.
We need to fully pay attention to the stock of key food commodities for 2022-2023 due to the expected global uncertainty in the next three years. Increasing food production is the only way out. Do not let ourselves be embroiled in narratives or jargons. Focus on the efforts to increase the prices at the farmers' level. The government needs to reverse the food policies that can create more producers to offset high consumption. If the farmers prosper, we may expect the food production to increase, and us to prosper too.
Dwi Andreas Santosa, Head of IPB University Biotech Center; Chairman of the Indonesian Seed Banks and Farming Technology Association (AB2TI) and CORE Indonesia Research Associate
This article was translated by Musthofid.