›
English
›
Public Satisfaction with the...
Public Satisfaction with the Government Declines
Public satisfaction has declined with the Joko Widodo-Ma'ruf Amin government. The government must optimally overcome a number of problems.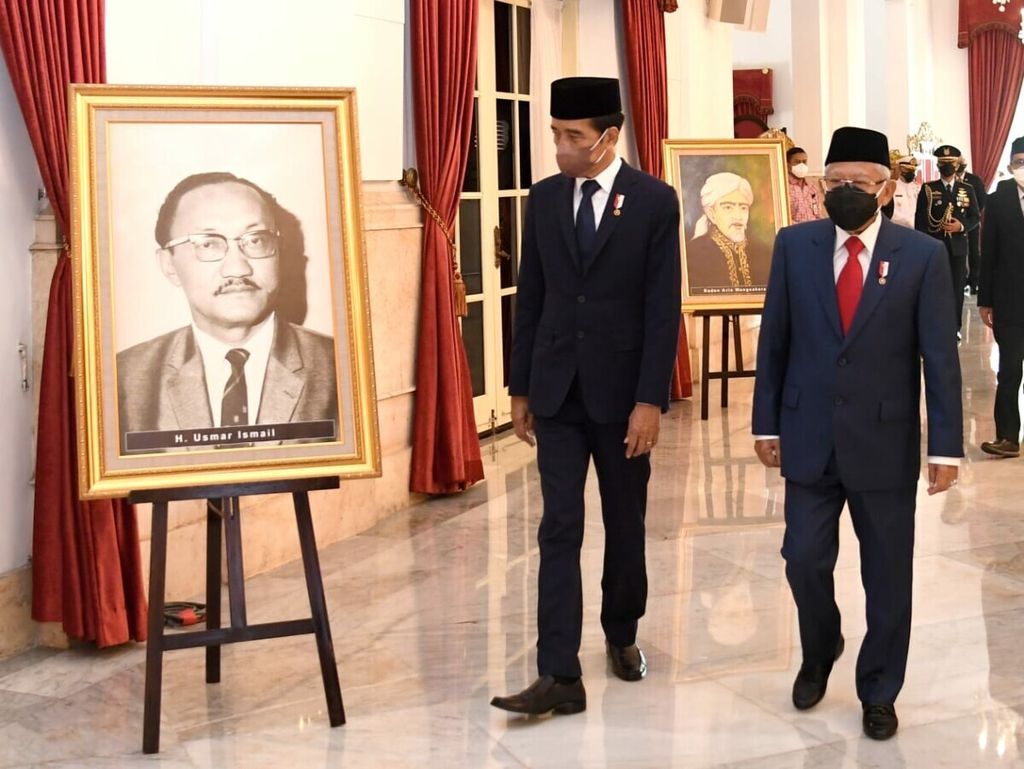 JAKARTA, KOMPAS — The latest survey conducted by Kompas Research and Development (R&D) in June 2022 showed that public satisfaction with the government of Joko "Jokowi" Widodo-Ma'ruf Amin had dropped 6.8 percentage points compared to the results of the January 2022 survey. The latest survey showed that the Indonesian Onward Cabinet needed to optimize its performance, especially in overcoming the rising prices of basic commodities, providing employment, and eradicating corruption.
Public satisfaction with the performance of the Jokowi-Amin government dropped to 67.1 percent in June 2022 from 73.9 percent in January 2022. The decline in satisfaction occurred in a number of fields, including politics and security (Polkam), law enforcement, the economy, and social welfare. Public confidence recorded the largest drop in the economy and law enforcement by respectively 14.3 percent and 8.4 percent. Meanwhile, public confidence in the two aspects of politics and security as well as social welfare recorded respective declines of 4.5 percent and 4.9 percent.