Bulog to Import Meat to Stabilize Prices
In February 2022, frozen buffalo meat imported by Bulog reached a total of 10,000 tons. The agency will import another 10,000 tons this March, and SOEs will import another 40,000 tons of frozen meat.
By
ALBERTUS HENDRIYO WIDI ISMANTO, ADITYA PUTRA PERDANA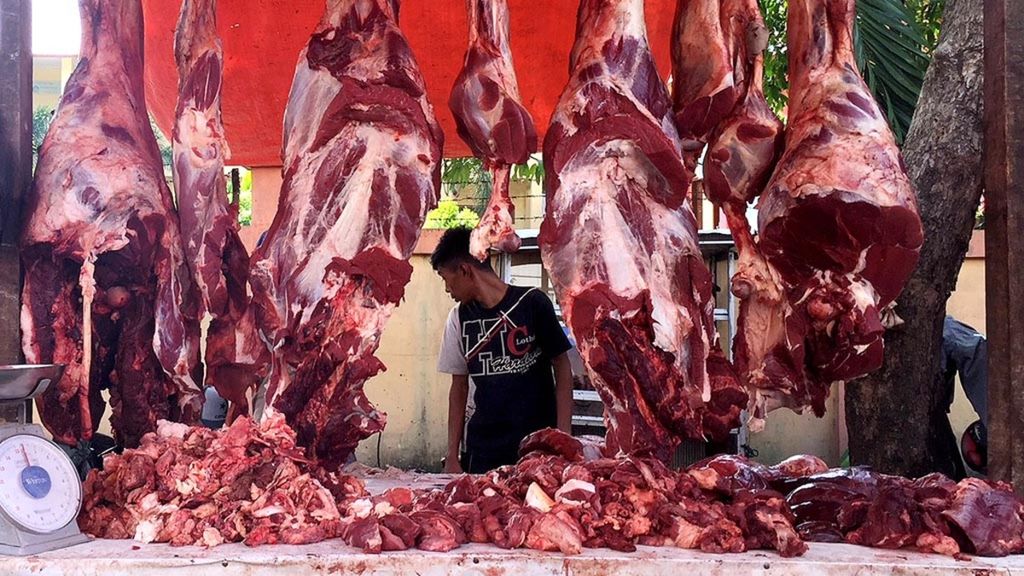 JAKARTA, KOMPAS — The government has instructed the State Logistics Agency (Bulog) to import frozen buffalo meat and beef to stabilize rising meat prices on the domestic market. The government also plans to change the reference price of the white crystal sugar in line with increased production costs.
The decision, both for meat imports and the sugar reference price, was made following an increase in prices of meat and sugar on the world market, as well as part of efforts to anticipate price increase during Ramadan and Idul Fitri. According to the Trade Ministry, the price of imported sugar for the March 2022 purchase contract rose to US$492.8 per ton, up from $490 per ton in the February 2022 contact.