›
English
›
Overcoming Omicron and Future ...
Overcoming Omicron and Future Variants
We all have the same hope: that Covid-19, which has infected 400 million people and claimed 5.8 million lives on planet Earth, will become an ordinary, mild disease, or even disappear from the face of the Earth.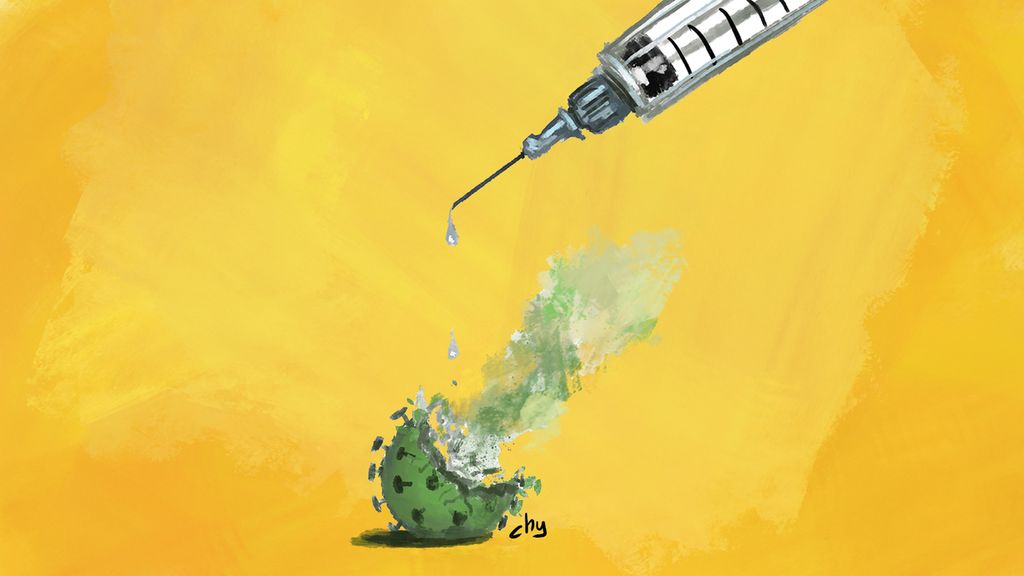 Don't take Omicron lightly. The impact of this variant is indeed not as severe as the Delta variant because the majority have mild symptoms.
The transmission of Omicron has been very "hot" and our country is starting to be disrupted by a surge in Covid-19 cases. The World Health Organization (WHO) declared Omicron (B.1.1.529) as a variant of concern (VoC) on 26 Nov. 2021.
Invading the world over like a blitzkrieg, the number of Omicron cases is rising rapidly. In fact, the daily global increase is now 4-5 times (around 3 million cases) the peak of the Delta variant (around 750,000). Death rates followed. If the peak of Delta reached a fatality rate of 11,000 deaths per day, today Omicron kills 12,000 per day.
Recent epidemiological data show a rapid increase in infections in Europe, the majority from Omicron. In September 2021, it recorded more than 1 million new cases per week, but in the first week of January 2022, the figure increased to more than 7 million cases per week, a sevenfold increase. Now all of Europe is suffering from rapid transmission, and even France, the United Kingdom and Russia are exceeding 100,000 cases per day.
The rate of daily transmission in Indonesia has also skyrocketed. On 26 Dec. 2021, just 92 cases and two deaths were detected. However, since late January, in less than two weeks, daily cases jumped from the thousands to tens of thousands, and then to 40,000. It took Delta more than a month to reach that level of transmission. Infections also started to spread among health workers. A total of 521 resident specialist doctors who had joined frontline medical services were infected (Kompas, 10/2/2022).
The government also began retightening the health protocols through the public activity restrictions (PPKM). PPKM level 3 was enforced in Greater Jakarta (Jabodetabek). The operating hours of public places were limited, while visitors were limited to a maximum 60 percent. Places of worship were also advised to tighten their health protocols and reduce in-person worship.
Also read:
> Undoing the Trap of Imported Pharmaceutical Raw Materials
Face-to-face learning (PTM) should be reevaluated. Don't let schools become centers of contagion that will then carry over to families. And the "unwise" policy of reopening international flights for tourism should not be carried out. Remember, the government once made a contradiction when, at the beginning of the pandemic, it offered discounted flights to boost tourism.
On the bright side, we deserve to be grateful for the mass vaccination drive. Indonesia is classified as very good in its vaccination efforts, ranking fifth after China, India, the United States and Brazil in distributing 307.13 million vaccine doses. This should be appreciated amid the arrival of the Omicron wave.
The impacts of Omicron has been observed, mostly in countries with high vaccination rates. In these countries, the rates of hospitalization and death are relatively lower. The rates of morbidity and mortality that have been controlled so far have been largely due to vaccination, especially among vulnerable groups. Without vaccination, more people would likely be in the hospital, even dead.
Another good news is that experts are keeping up the fight against Omicron. Experts continue to focus on researching the mystery of the character and behavior of this highly contagious Omicron variant. Together with global researchers, our researchers are also keeping their eyes open and sharpening their brains to uncover the mysteries of Omicron's transmissiveness. Scientists are at war with Omicron in the midst of a knowledge gap in the public, so there are many assumptions, speculations, misinformation, and even hoaxes about Omicron, making it difficult for the authorities to make the right decisions.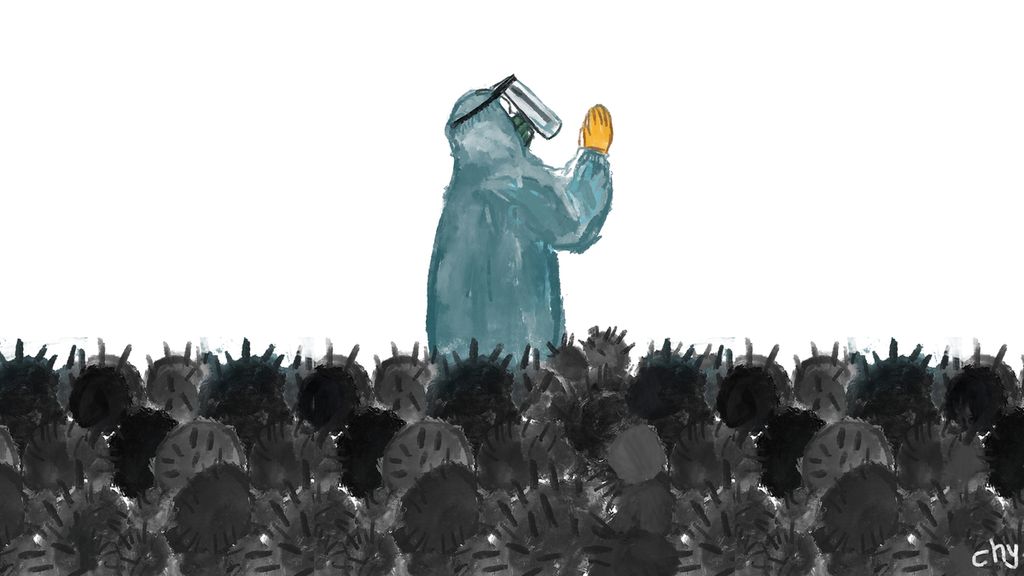 Secret of Omicron's power
Through genomic analysis, it has been discovered that Omicron has the potential to transmit faster than Delta, and this has been proven in the field. Within a short time, Omicron spread from the southern tip of Africa to Europe, Asia and then to Australia and the US. Countries with already high vaccination rates continue to see its spread. Germany, where 75 percent of its citizens have been vaccinated with two doses, continues to experience a spike in cases to reach 100,000 deaths.
The secret of Omicron's potential power can be seen from its spike protein. Omicron has 50 mutations in total and 32 of these are in the spike protein, while Delta has 13-17 mutations in the spike protein. Each spike on the surface of SARS-CoV-2 consists of three proteins that form a stalk-like formation. In it are three important parts that have their own functions: receptor-binding domain (RBD), N-terminal domain (NTD) and furin cleavage site (FCS). The RBD plays an important role in virus transmission, NTD plays an important role in dodging immunity to the virus, and FCS plays a role in determining virulence.
Omicron has mutations in all three components, with the highest number of mutations in the RBD. This may be why the transmission rate of Omicron is much higher than other variants. Meanwhile, mutations in the NTD are likely allowing Omicron to escape the defenses of the immunity developed through vaccination as well as natural immunity from previous infections.
Interestingly, FCS mutations were reportedly found to be similar to those in the Alpha variant. Both present as less severe disease than Delta. Further research is needed to confirm this.
From this explanation, it is clear that Omicron is much more virulent than Delta, and thus WHO included it on its list of variants of concern (VoCs).
Also read:
> World Races Against Omicron Variant
> Restoring the Earth's Health, Post-Pandemic
Experts are still exploring the behavior and characteristics of Omicron and the risks it poses to the health system. Do not get too excited about early indications that an Omicron infection isn't very severe, so inpatient capacity and the health system will be able to handle it. The overall risk is actually very high.
The rapidly increase in its spread will result in an increased number of hospitalizations, while at the same time, hospitals must also treat non-Covid-19 patients. This situation is already happening in many countries in Europe. Hospitals are filled with patients, the majority with
Omicron infections. If this happens in Indonesia where the health service capacity is not as good as theirs, our health system could collapse.
Anticipate new variants
Vaccination, especially to the third dose, will provide protection against Omicron. Hospitalization and fatality rates are currently low, in large part because many people are vaccinated. Deaths occur usually as a result of severe comorbidities. Full vaccination, let alone booster doses, is also very useful for protection against new variants that may emerge in the future. Omicron is the 13th variant of Covid-19. Seeing that it continues to mutate, it is feared that there will be another variant with different behavior.
So far, vaccination has been effective in reducing the morbidity and mortality rates. We see from the large waves of cases that five transmissible VoCs have developed: Alpha, Beta, Gamma, Delta and Omicron.
In countries with underdeveloped health systems, the situation is more worrying. Omicron is the predominant cause of hospitalization, with the majority of patients unvaccinated. This situation is exacerbated by the absence of effective measures to stop transmission. As a result, Omicron is spreading at an incredible speed and the unvaccinated will be the hardest hit.
Although many of the initial symptoms are similar, an Omicron infection is far more dangerous than the common cold and can lead to hospitalization. People who have contracted and then recovered from Omicron are thought to be at risk of developing long Covid. Omicron can also reinfect people who have previously been infected with Covid-19, whatever the variant.
This confirms that even the natural immunity that has developed in people who have recovered from previous infections cannot fight off the Omicron variant. Even if you have contracted Covid-19 before, you should still be vaccinated because reinfection from Omicron is still possible, with the risks of becoming seriously ill, transmitting the virus to others, or developing long Covid.
Booster doses are very important, especially for people in at-risk groups, such as those over 60 years old and people with certain health conditions such as diabetes and chronic kidney disease. Health workers should also receive booster injections because of their high risk of catching the virus and spreading it to vulnerable people who visit health facilities.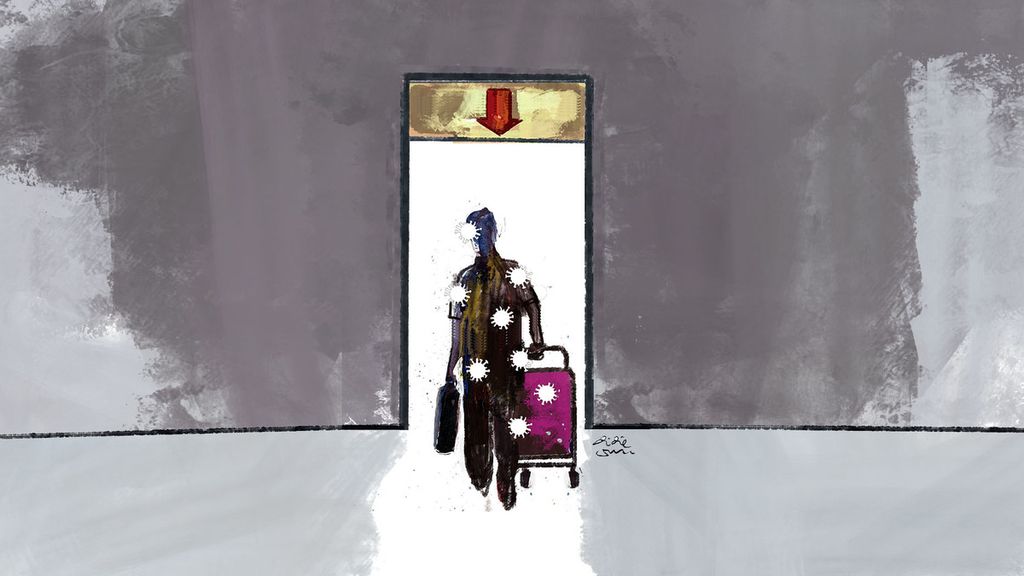 Don't ease restrictions
Wearing a mask is an effective protective measure to help reduce infection and the spread of Omicron. Looking at the evidence so far, all countermeasures that were effective against the Delta variant are also effective against Omicron. This includes wearing masks, washing hands frequently, and practicing cough etiquette by covering your mouth with a tissue.
Several countries in Europe such as the UK, Sweden, Denmark, Norway and France have issued policies to ease their health protocols. The UK, for example, has no longer required people to wear masks since 27 Jan. 2022, both outside and inside, unless in a crowded and closed space. However, we must be careful and vigilant, and not be carried away by the policy examples in Europe.
Reflecting on a 2021 study by Bauer et al (PLoS Computational Biology, 2021), easing the health protocols resulted in an increased number of new cases in Europe, and only with high vaccination coverage could a more severe Covid-19 wave be contained. This study also emphasizes the importance of preventing transmission to students attending classes in person, so that they do not become a new cluster of Covid-19 cases.
Keeping the caseload low can reduce the number of infections and deaths. Keeping the caseload low is the safest long-term strategy because it greatly reduces the number of sick patients and deaths and creates better preparedness for new, more infectious variants.
When will the pandemic end?
Seeing the current developments, it seems that the end of the pandemic is still dim. The current magnitude of the Omicron outbreak, although its impact is said to be less severe, is not yet an indication that the pandemic is nearing its end.
It should be emphasized that although Omicron spreads very quickly and has even become dominant to displace the Delta variant, most of the Covid-19 cases now are still caused by the Delta variant, which has been proven to cause severe disease and many deaths.
There is an epidemiological theory that each infected person has the potential to produce new mutations that will create new threats, and thus prolong the pandemic. Recently, an Omicron case in a white-tailed deer was reported in New York, the US. Although until now there has been no evidence of reverse transmission from animals to humans, Omicron infections in animals could be one source of new mutations that have the potential to become new threats in the future.
Also read:
> Setting Pandemic Road Map Priorities
> Consistency in Fighting Covid-19
Preventing transmission remains the most realistic way to win the war against the pandemic. With vaccinations and increasing discipline in health protocol compliance while staying fit, as well as the ongoing efforts to develop new drugs, the number of new mutations could potentially decrease, weaken and bring the pandemic to an end.
Of course, it is necessary to strive for equal access to the Covid-19 vaccines in all parts of the world so as to minimize the development of viral mutations. Isn't the emergence of Omicron actually the result of the gap in vaccine availability in some countries in Africa? In such conditions, an earlier variant of the Covid-19 virus can very likely mutate in susceptible individuals who have not been vaccinated, and the newly mutated variant (e.g. Omicron) can then be transmitted to individuals who have been vaccinated.
We all have the same hope: that Covid-19, which has infected 400 million people and claimed 5.8 million lives on planet Earth, will become an ordinary, mild disease, or even disappear from the face of the Earth.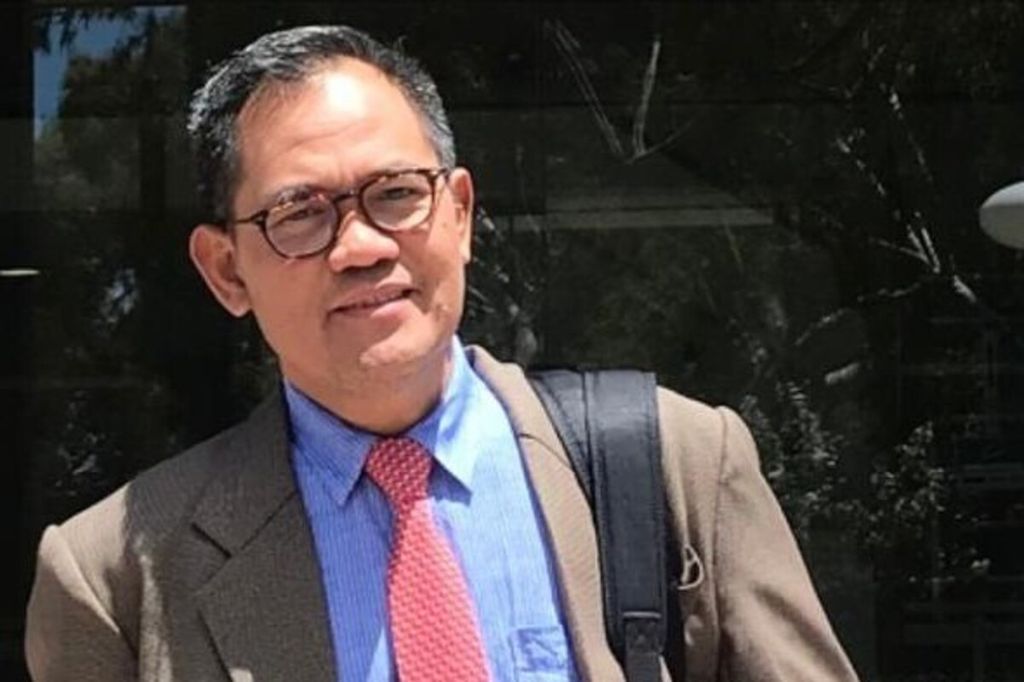 Djoko Santoso, Professor of medicine at Airlangga University and chairman of MUI East Java Health Board
This article was translated by Kurniawan Siswo.