›
English
›
Serang-Rangkasbitung Toll Road...
Serang-Rangkasbitung Toll Road Boosts Banten's Economy
Traveling from Serang to Rangkas Bitung normally takes 1.5 hours, but the new toll road has cut down the travel time to around 20 minutes.
By
NINA SUSILO/Fransiskus Wisnu Wardhana Dhany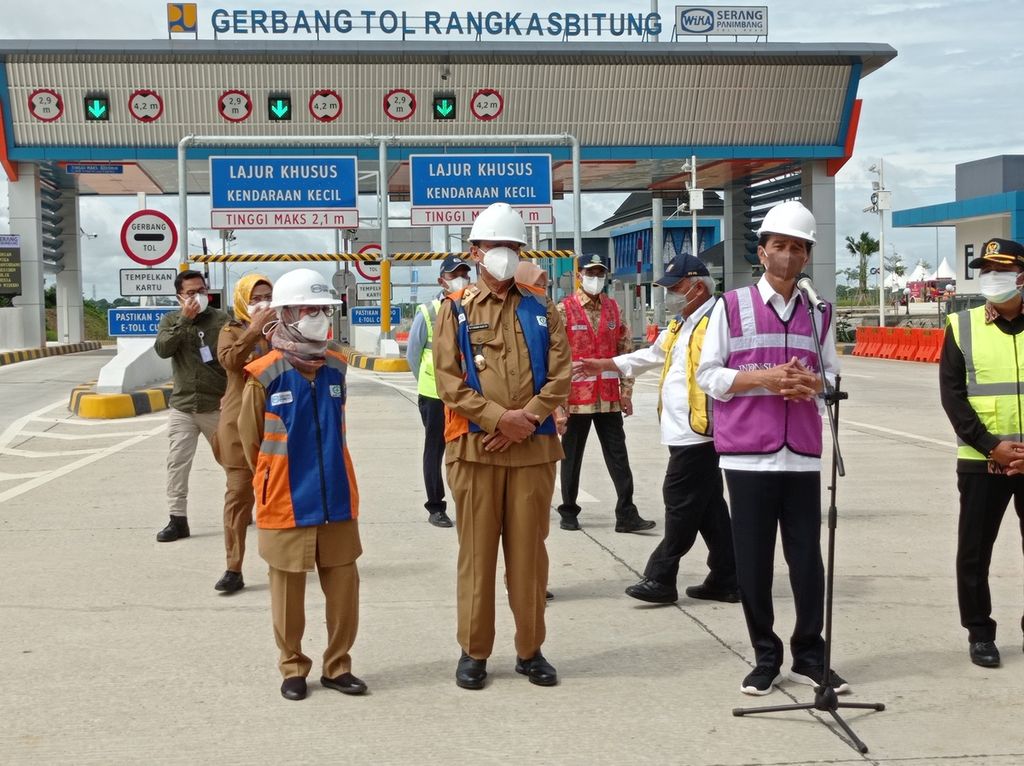 RANGKASBITUNG, KOMPAS — Infrastructure development is the foundation for invigorating Indonesia's competitiveness. Interregional convenience and connectivity through the toll road infrastructure is expected to boost economic growth and improve people's welfare.
"I have said many times [that] infrastructure is the foundation for our country to compete with other countries," President Joko Widodo said on Tuesday (16/11/2021) while inaugurating Section 1, or the Serang-Rangkasbitung toll road segment, of the Serang-Panimbang Toll Road, at the Rangkasbitung tollgate in Banten.