›
English
›
Floods and Landslides to Come ...
Floods and Landslides to Come Early
The flash flood that has claimed the lives of seven people in Batu, East Java, is a sign that vigilance is needed ahead of the rainy season. Other regions must not be complacent.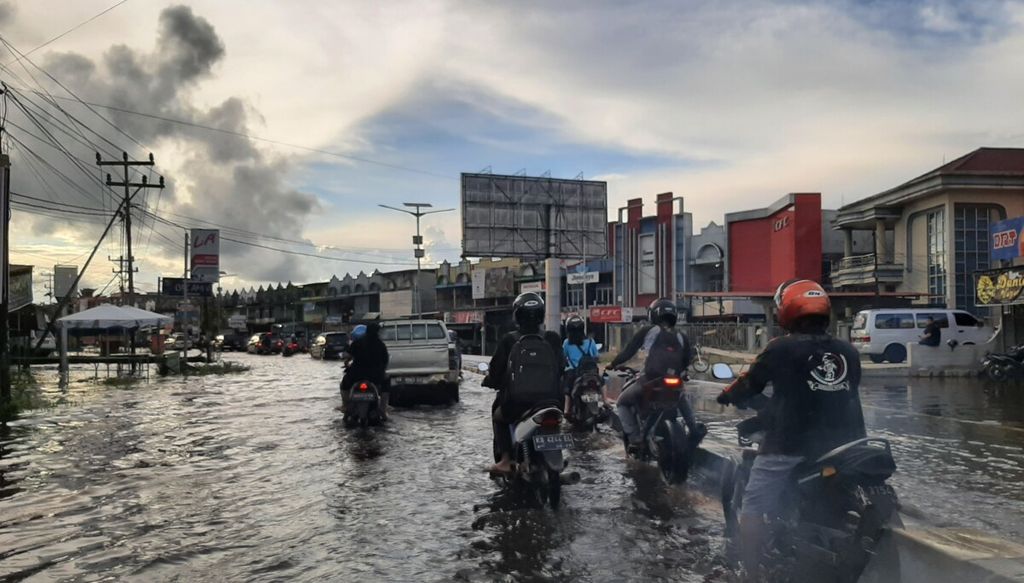 JAKARTA, KOMPAS – Floods, landslides and flash floods have hit a number of regions across the country as the rainy season arrives. Following the floods in Pidie (Aceh), Katingan (Central Kalimantan), Sintang (West Kalimantan), Luwu (South Sulawesi) and Bogor (West Java), a flash flood hit the cities of Batu and Malang in East Java, killing seven people.
As usual, the disasters were caused by heavy rainfall, land conversion and land use. Another factor is the La Niña phenomenon and the dynamics of local rainfall.