Safeguarding Local Food
Indonesia has a variety of local foods as sources of carbohydrates and vast ocean as a source of fish protein, but this nation's hobby of importing food cannot be stopped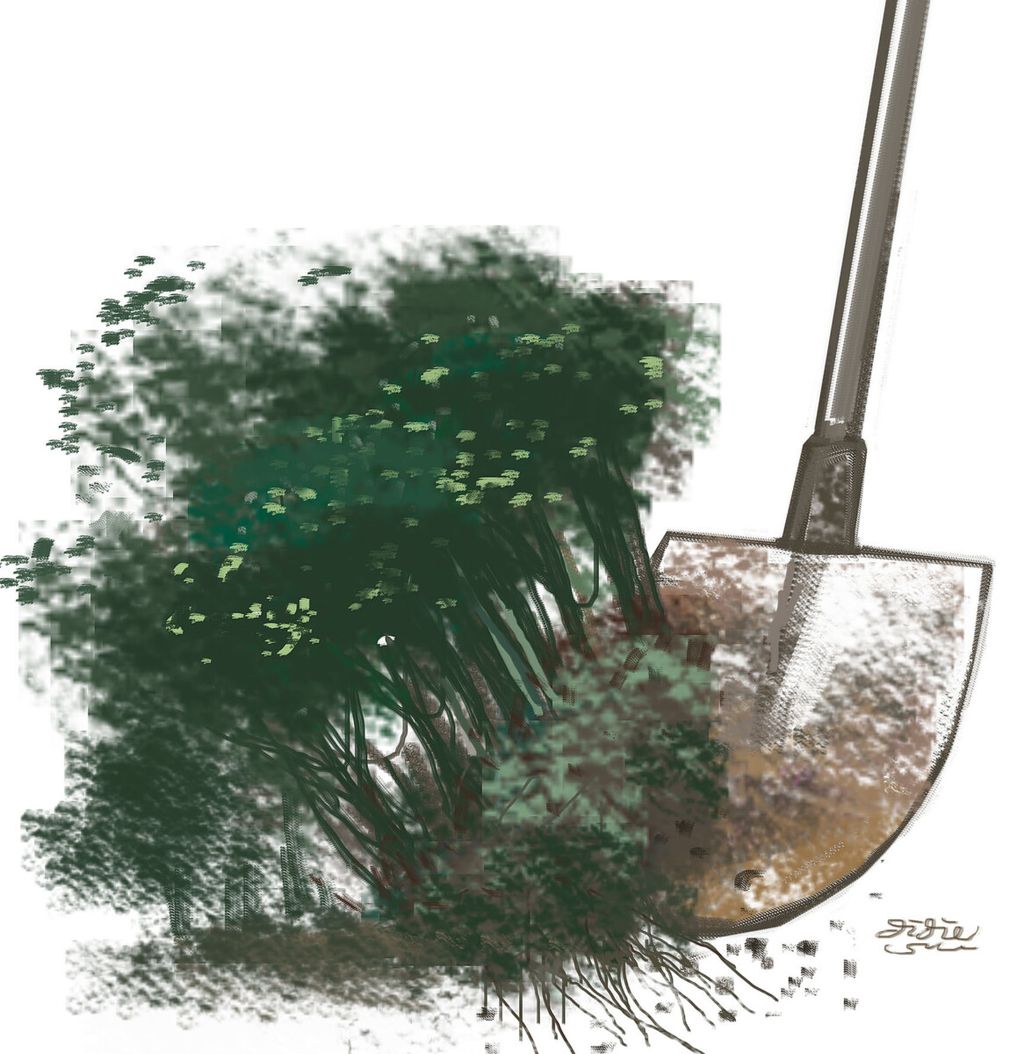 In the midst of the commemoration of World Food Day, which falls on 16 Oct., the question that always comes up is how to achieve food sovereignty in the future?
Indonesia has a variety of local foods as sources of carbohydrates and vast ocean as a source of fish protein, but this nation's hobby of importing food cannot be stopped.
Facing the food issue – the United Nations Food and Agriculture Organization (FAO, 2020) warned that a crisis of basic needs would occur because of the Covid-19 pandemic – the government designed an import policy and planned to build a food estate area. It is still clear in our memories that the people rejected the government's plan to import 1 million tons of rice earlier this year.
Also read:
> Anticipating the Impact of Rising Global Food Prices
> Rice Imports and Government Stocks
They did not agree because imports were carried out during the harvest season and the remaining 2018 rice stocks in the Bulog warehouse had not been distributed. Food estate development policies in a number of regions, which are considered to be able to overcome the food deficit, are still full of pros and cons. These projects would cut trees in protected forests, which in turn would increase the rate of deforestation and the loss of biodiversity, as well as threatening smallholder farming systems.
The world's food barn
Rapid population growth has made Indonesia the fourth-most populous country in the world. With a total population of 272 million people, Indonesia needs food in very large quantities. We should be able to become the world's food barn, considering the very large number of farmers and the available fertile land.
However, the agricultural sector is increasingly losing reliable human resources. Young college graduates – from the millennial generation – are increasingly staying away from the food crop agriculture sector because it is considered less attractive as a profession.
Indonesia's nine strategic foodstuffs, whose availability must be met at all times, have driven the government to open the import tap. For example, in 2019, the budget allocation for importing food was estimated to be Rp 500 trillion. In the next ten years, if there is no improvement in local food policies, the allocation of funds for importing food is predicted to increase to Rp 1,500 trillion.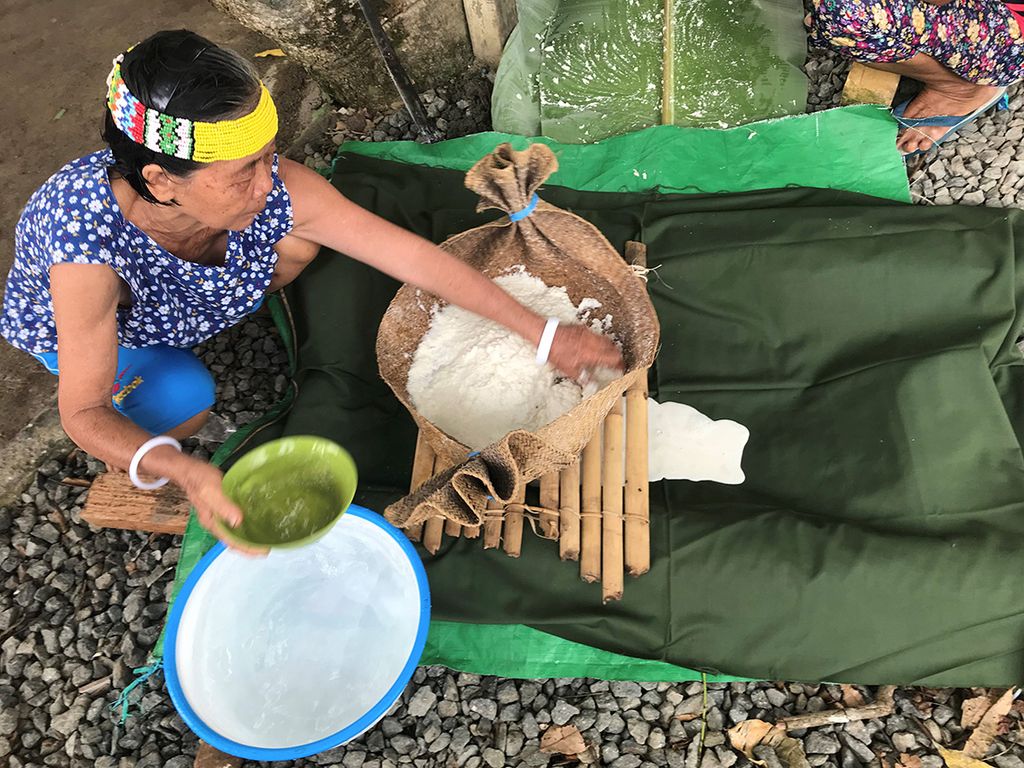 It's a very large amount and can be used to build fertilizer factories, dams, research centers for food crop seeds and agricultural downstream industries, which could in turn provide welfare to local farmers.
The increasing dependence on imported food is marked by an explosion in flour consumption. Indonesia is listed as one of the largest wheat importing countries in the world. From 2017 to 2018, the volume of imports stood at 12.5 million tons and this foreign flour consumption increased from 10.1 kilograms per capita per year in 2013 to 14.1 kg per capita per year in 2017 (BKP, 2019). Foreign exchanges were drained to a large extent.
The cost of global food imports is expected to rise 12 percent in 2021 because of a surge in commodity prices and strong demand during the Covid-19 crisis. The semi-annual report, Food Outlook FAO, stated that the world's food import bills, including shipping costs, were projected to reach US$1.715 trillion in 2021, up from US$1.530 trillion in 2020.
However, soaring prices since late 2020 have increased the risks for poor and import-dependent countries.
The FAO said the growth of trade in agricultural products during the pandemic showed the inelastic nature of food consumption and the resilience of international markets. However, soaring prices since late 2020 have increased the risks for poor and import-dependent countries. The monthly Food Price Index reached its highest level in ten years in May 2021, reflecting sharp price increases for cereals, vegetable oils and sugar (FAO, 2021).
Freedom of Farming
The people should respond critically to the food barn policies. In fact, the entry of large investments, both foreign and national capital, to produce food is expected to open up new jobs and block imports.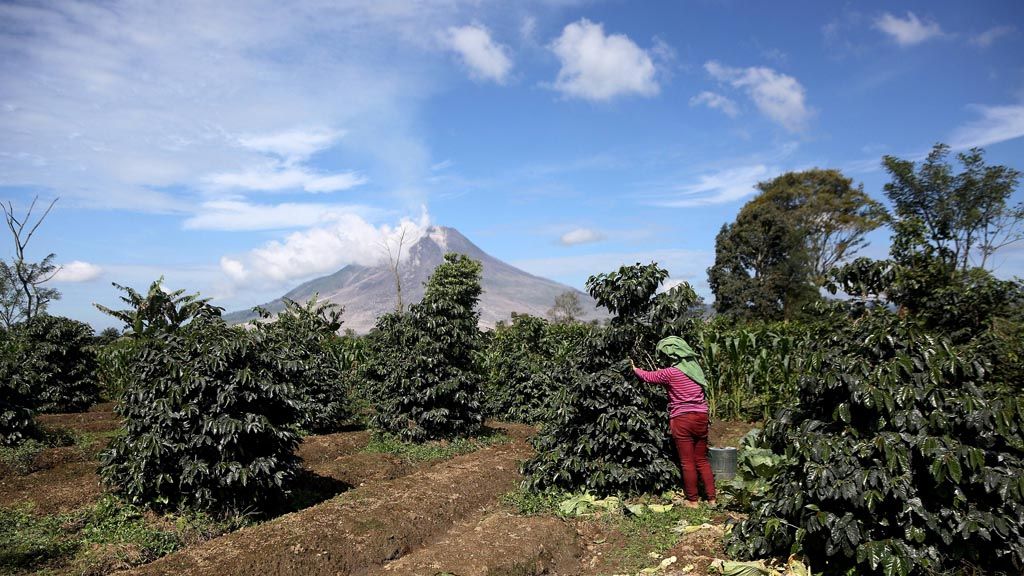 However, will the the program able to help solve the classic problems of smallholders, whose welfare levels have been low lately? Local farmers are often marginalized, crushed by the wheels of capitalistic hedonic development.
The solution is that the government must outline a policy of freedom of farming in this agrarian country. Programs to increase food production under the umbrella of food barns by involving capital owners or large companies are now reaping pros and cons. Those who agree with this food barn policy say that it is not appropriate to put the burden of sustainable food security only on small-scale local farmers.
This is because local farmers, mostly smallholders, own less than 0.5 hectares of land each. So, not surprisingly, almost 60 percent of the farmers are in the poor category, with an income below US$2 a day. Is it possible that poor farmers will become the main support for providing food for all Indonesian people?
Also read:
> Farmers Expect Govt to Absorb unhulled Rice
> Rejection of Rice Imports Intensifies
Those who are opposed to the development of the food barn model consider this national strategic project a disaster for the Indonesian agricultural sector because it has the potential to shift the national agricultural pattern from peasant-based and family-based food production to corporate-based food production.
This is in contrast to the people's farming culture, which relies on family-based farming as the production base. Borrowing the opinion of Jakob Sumarjo (2007), the livelihoods of farmers who have centuries of local wisdom in cultivation and the management of their agricultural land have been "terminated" by capitalists who produce seeds, fertilizers and pesticides. The farmers become unemployed amid this corporate pressure, and they switch to being migrant workers abroad.
The government must reformulate well the pattern of equal business cooperation between local farmers and investors in the operation of food barns. Farming communities should be involved by giving shares of ownership, such as capital in the form of natural assets, namely agricultural land. Investors should provide capital, technology and the means of production.
This pattern of cooperation is designed to provide local farmers with room for freedom of farming, especially in choosing the commodities to be cultivated in the food estate area. This effort can ward off concerns about the failure of food sovereignty through food estates. On the other hand, if the food production and distribution system is still centered on transnational corporations, it is suspected that a new form of colonization called green capitalism will emerge.
They will be able to control strategic food commodities, which will make the government powerless to do anything. They can regulate distribution, which results in soaring food prices and will increase the number of poor people.
With very large landholdings, corporations can produce and regulate the distribution and price of food. As a result, the practice of cartels has emerged in the food business sector. This cartel practice makes national food security even more fragile. They will be able to control strategic food commodities, which will make the government powerless to do anything. They can regulate distribution, which results in soaring food prices and will increase the number of poor people.
Another concern is regarding the environmental impact, considering that parts of food estates are created by clearing natural forests to create new agricultural lands through the land grabbing method. Daniel and Mitta (2009) interpret land grabbing as a massive takeover of agricultural land by net food importing countries due to limited land resources.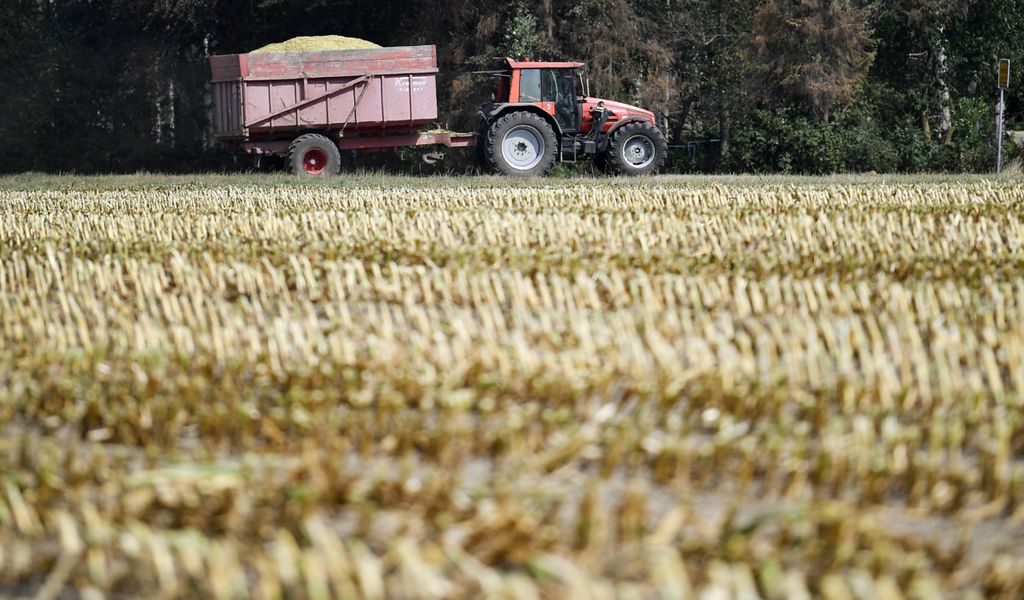 From a green economy perspective, the food barn policy is considered contrary to the goals of the 2030 Sustainable Development Goals (SDGs). This program is suspected to be a blow to the SDGs because it uses land that was formerly for peatland development or land owned by indigenous peoples. In addition, the program shows the government's lack of attention to the empowerment and welfare of local farmers.
On the other hand, Indonesia is committed to achieving the realization of the SDGs by 2030. Some of the global goals in that commitment are reducing hunger, achieving food and nutrition security and ensuring sustainable agriculture. One of the important points of sustainable agricultural development is an environmentally friendly local food production policy.
Posman Sibuea, Professor of agricultural product technology and food security at Unika Santo Thomas in Medan; PATPI executive member; member of the National Food Security Expert Working Group
(This article was translated by Kurniawan Siswoko)