›
English
›
Harmony with Nature through...
Harmony with Nature through Forest Offerings
Upon arriving, they set up tents by the banks of the Tuyup and Hapuray Rivers as the people of Paau were preparing for the traditional ceremony.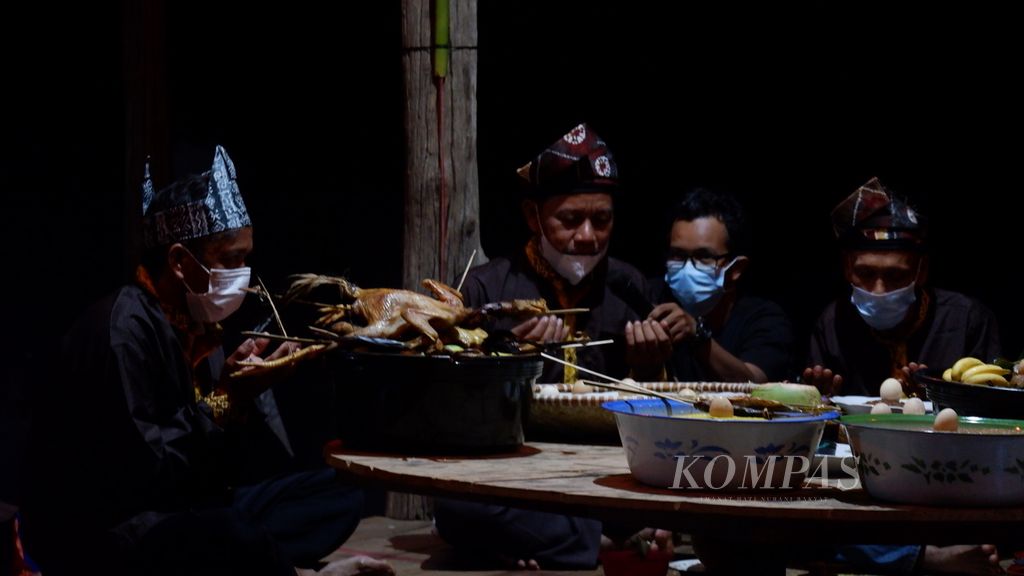 Batu Balian in Paau, Aranio district, Banjar, South Kalimantan, was flocked by many visitors on Monday (20/9/2021). They had traveled to the outlaying area that took more than three hours to reach by motor vehicle, boat and on foot as they were going to attend a forest offering ceremony, a thanksgiving rite locally known as "seserahan hutan".
From the provincial capital city of Banjarmasin, the visitors set out on a 60-kilometer road trip to the port at Riam Kanan Reservoir.