›
English
›
Popular Enthusiasm for the...
Popular Enthusiasm for the Opening Match
The Papua PON are being carried out in four regions, namely Jayapura city, Jayapura regency, Merauke regency and Mimika regency. A total of 6,300 athletes from 34 provinces will compete in 37 events and 10 exhibitions.
By
FABIO MARIA LOPES COSTA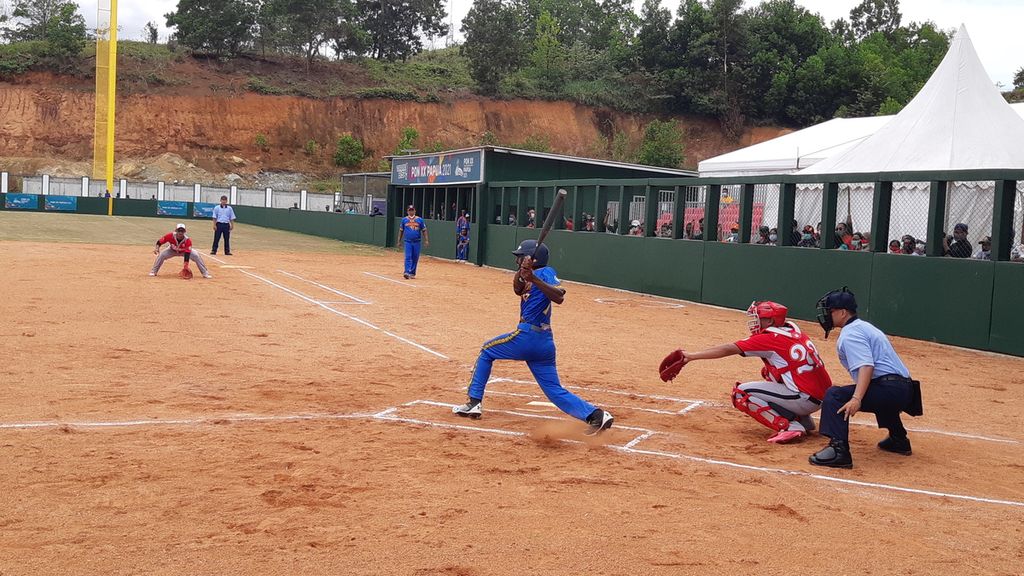 JAYAPURA, KOMPAS — The Papuan people's enthusiasm has accompanied the history of the 2021 National Games (PON) in Papua. Even though the sporting event will only officially open on 2 Oct., a number of sports matches have been held earlier, starting with the men\'s softball competition at Agus Kafiar Field in Cenderawasih University, Jayapura, on Wednesday (22/9/2021).
Residents were enthusiastic about watching the match, which was symbolically opened by Jayapura Mayor Benhur Tommy Mano and Indonesian National Sports Council (KONI) general chair Marciano Norman at around 8 a.m. East Indonesia standard time. Spectators could watch the match after their body temperatures were checked and if they were wearing masks and had washed their hands with disinfectant liquid.