›
English
›
Thank you, Greysia/Apriyani
Thank you, Greysia/Apriyani
Greysia Polii/Apriyani Rahayu took a winding road to get sweet results at the 2020 Tokyo Olympics. Indonesia deserves to be grateful to them.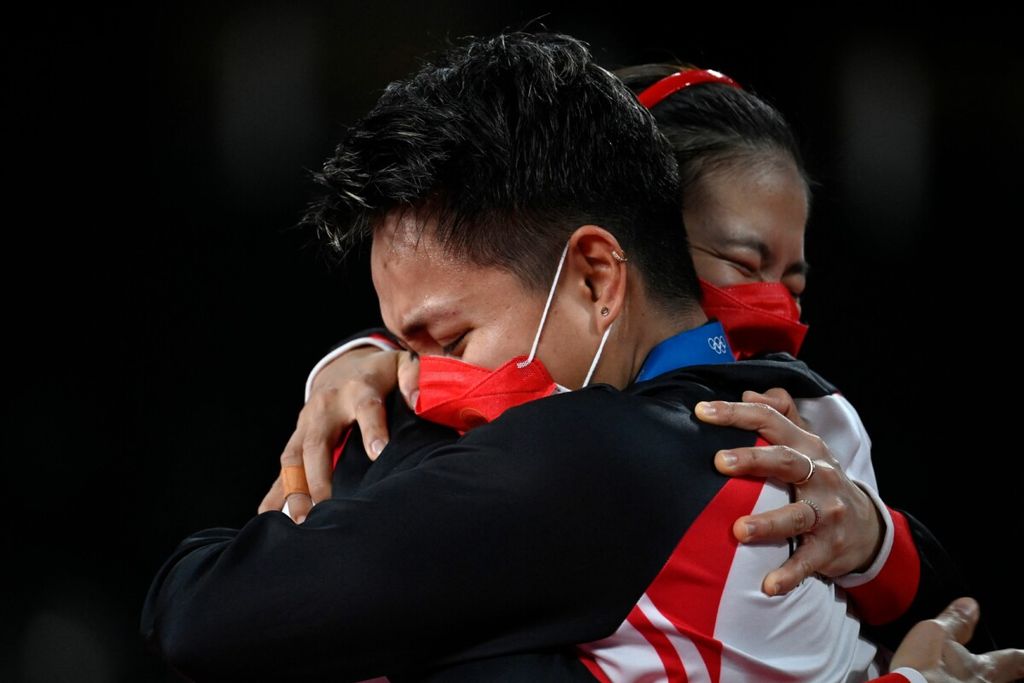 TOKYO, KOMPAS — Greysia Polii had intended to retire from badminton when Apriyani Rahayu entered the Cipayung National Training Center four years ago. She wanted to continue her career because Apriyani, who is 10 years younger, was willing to work hard to follow the winding road of the champions. Greysia guided Apriyani, as well as transmitted the dream of winning an Olympic gold medal that she had harbored since she was a teenager. They made that dream come true at the 2020 Tokyo Olympics, and made Indonesia smile amid the Covid-19 pandemic.
They won the Tokyo 2020 women\'s doubles badminton gold medal after defeating the Chinese pair, Chen Qingchen/Jia Yifan, in the final match at Musashino Forest Sport Plaza, Tokyo, Japan, Monday (2/8/2021). Greysia/Apriyani won in two games, 21-19, 21-15, and made history as the first Indonesian women\'s doubles pair to win a medal at the Olympics. They also placed Indonesia as the second country after China to win gold medals in five badminton events.