Wantok
Wantok in Tok Pisin, the official language of Papua New Guinea, derives from "one talk" in English, and means one language, literally meaning that people speak the same language.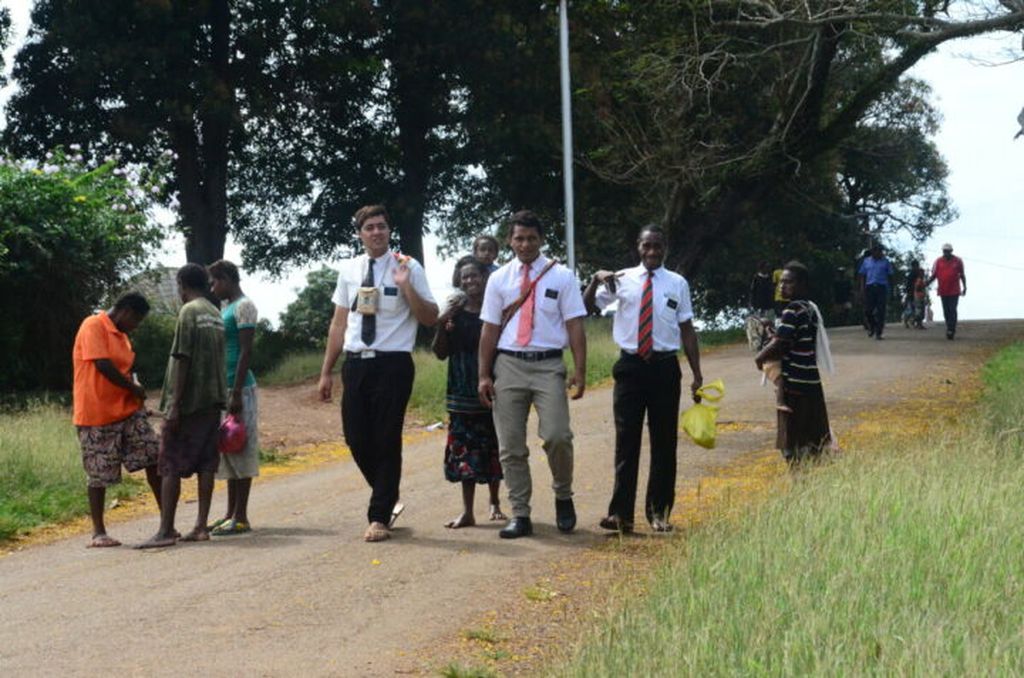 Looking at the economy in Daru, Papua New Guinea (PNG), a few questions come up. Why is it that Chinese residents who have run a business for less than 10 years have been able to control the economy, while the local people still trade in the same way their ancestors did hundreds of years ago?
Mekha Eho\'o, my host, explained that a unique trait of Melanesians was that they could live without money.