›
English
›
Water Thieves Obscure Evidence
Water Thieves Obscure Evidence
A gang of piped water thieves obscures the trail of their crimes by eliminating evidence of their involvement in making illegal connections. One of their methods is cash transactions with residents who need services.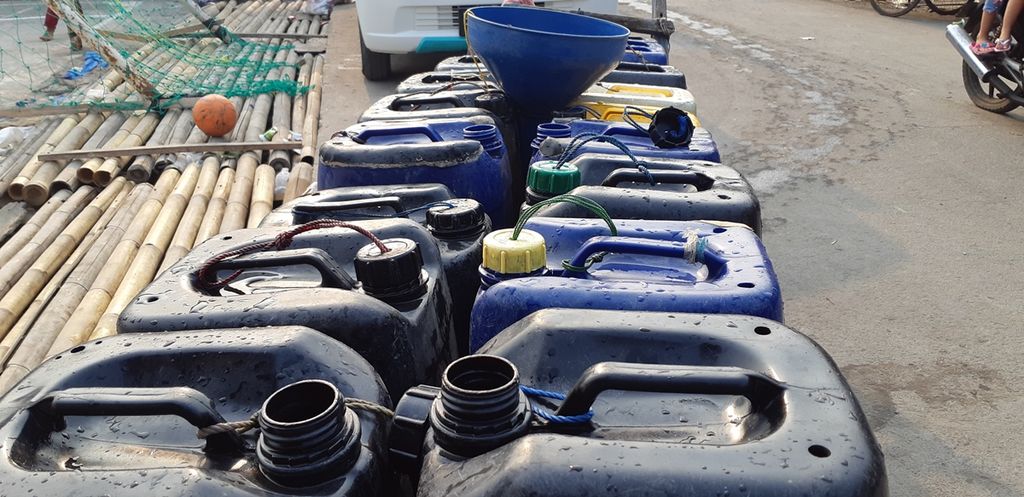 JAKARTA, KOMPAS — Gangs of piped water of thieves have made every effort to eliminate every trace of evidence of the flow of funds or documents that can be linked to them. Identities are also obscured, thereby making it difficult to trace.
By doing so, their evil practice is safe from the snares of the law. Meanwhile, residents who pay for their services are faced with risks, starting to have their networks cut off even though they have paid up to tens of millions of rupiah and large fines.
Atun, 55, not her real name, recorded three names in the documents for installing a water pipe at her house in Kampung Rawa Indah, Kapuk Muara, North Jakarta. The three men installed an illegal piped water structure in mid-2020. With the help of a water thief syndicate and paying Rp 15 million (US$1,053) to Rp 20 million per channel, Atun was able to enjoy piped water even though she did not have the requirements as a customer.
The three were Yanto — who was eventually identified as Yudha Fitrianto — Pardi and Endro. The whereabouts of Pardi and Endro remain unknown. The three perpetrators never gave their full names to Atun and her family.
Also read:
> Water for Jakarta to be Sourced from 13 Rivers
According to Atun, Yanto made sure that all matters were in order despite the absence of a land ownership certificate. It turned out that Yanto falsified the Property Tax (PBB) payment documents.
"It was easy when he made it; by using someone else\'s PBB, changing the name, then laminating it or whatever he did at that time. It took just a minute," Atun said on May 25. (25/5/2021).
If he came wearing a uniform, how could we be suspicious?
Yanto compiled all the files needed. Meanwhile, Atun and her family made the payment to Palyja\'s office in Pejompongan, Central Jakarta, with the files. She and her husband agreed to meet Yanto at Palyja\'s office at the time of payment for the file submission. Unfortunately, Atun and her family did not save all of the files.
During installation, Atun was sure the channel was official and safe because, at that time, Yanto came wearing clothes that resembled the uniforms of the employees of city-owned water company PAM Jaya. She also saw a number of other officers in similar uniforms. The group also drove a car that looked like a PAM Jaya field car.
"If he came wearing a uniform, how could we be suspicious?" she said.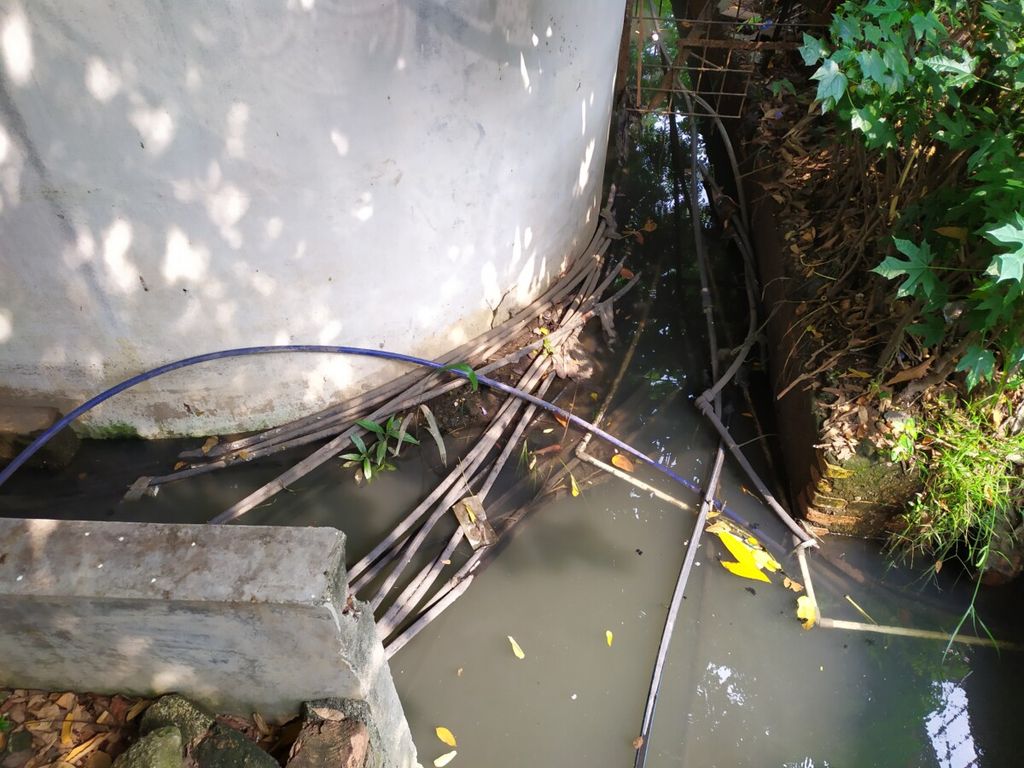 The three perpetrators installed two metered water pipes and two other unmetered channels at Atun\'s house. The water obtained was then sold to hundreds of other families around Rawa Indah, Rawa Elok and Kebun Sayur, three kampungs on land whose status is unclear in Kapuk Muara subdistrict, North Jakarta.
Then, Atun installed a complete pipeline network with its own meter to 125 residents in the surrounding area. None of the residents in Rawa Elok, Rawa Indah and Kebun Sayur subdistricts have certificates of ownership in the slum areas. The residents who installed the water meter were asked to pay Rp 1 million as an installation fee.
Asking for rations
In addition to asking for Rp 15 million to Rp 20 million for installation, said Atun, Yanto also asked for a monthly allotment from the two networks without a meter, Rp 2 million per network per month.
She and her family were afraid that a network without a meter would be problematic. However, Yanto again assured that the network was safe because he would share the monthly ration money with his commander.
"I don\'t know which commander he was referring to," said Atun.
Also read: Raw Water in West Tarum Canal Heavily Polluted
Initially, Atun and her family enjoyed the benefits because they did not have to pay for the water sold from the two non-metered networks. Meanwhile, the water could be sold for up to Rp 9,000 per liter to local residents. With so many customers, the profit from selling the stolen water was far greater than the Rp 4 million monthly allotment demanded by the perpetrators. The water business there was profitable because of the absence of access to piped water, while groundwater was dirty and salty due to seawater seepage.
However, after only three months of running her business, her house was raided, precisely on Oct. 10, 2020. Joint officers from PAM Jaya, Palyja and the local government declared the network illegal.
All the pipes were removed. She had to pay a fine of Rp 40 million. In fact, she had already spent Rp 500 million for trading the water.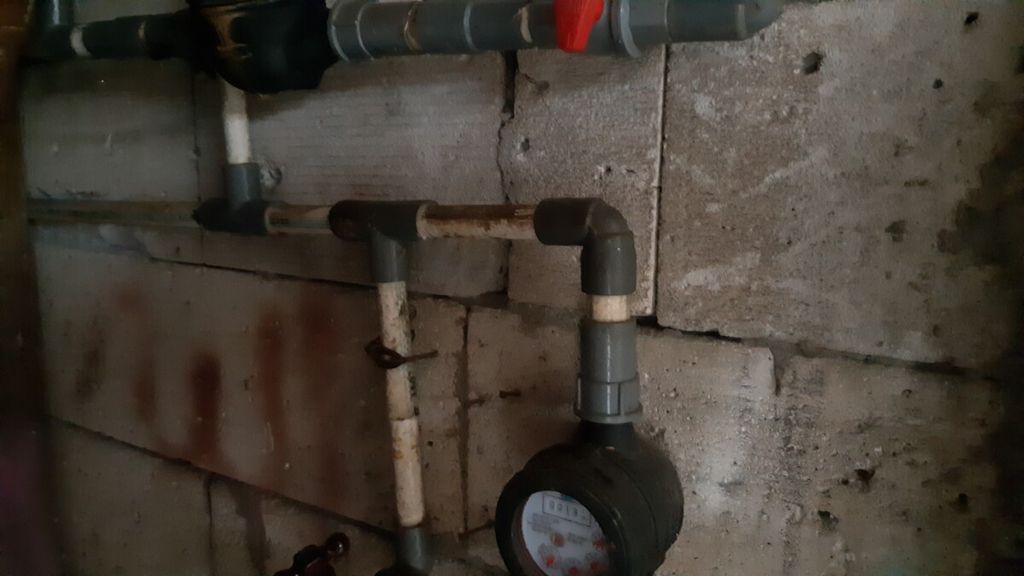 Canceling the report
Atun and her family felt they had been deceived by Yanto\'s gang. She was hurt because the gang roamed free and only she and her family were the scapegoats. Atun\'s family wanted to report Yanto and his group to the police. However, she canceled that intention because apart from not knowing the full names of the perpetrators, Atun also did not have documents that could be used as evidence. The only proof of payment was a handwritten piece of paper detailing the price she had to pay them, a total of around Rp 60 million. However, the note was without a signature that could be used as evidence.
Atun also did not hold evidence of Yanto\'s process in falsifying the land ownership documents. She only had a receipt for the official payment of two metered water pipes in her husband\'s name.
I was surprised that he already knew there would be a raid.
Atun suspected that Yanto still had connections within the water company. On the day of the raid, Atun recalled, Yanto came at 6 a.m. Yanto informed her that there would be a raid that day. He repeatedly told Atun and her family that his name should not be mentioned at all to the officers who would come.
"After he came at 6 a.m., the officers arrived here at 7 a.m. I was surprised that he already knew there would be a raid," said Atun.
The same method of obscuring evidence occurred under the Penjaringan elevated toll road, North Jakarta. There, a resident, Tarso, had purchased a number of water meters that were not in his name. The meters, he said, were no longer used by the original customers. For one meter, residents under the toll road paid tens of millions of rupiah, a total of Rp 70 million for three meters. Tarso said the money was also to pay off arrears and fines from previous customers.
Tarso admitted that he only knew the nickname of the person who helped process the meters.
"I was assisted by pak Marbun, an employee of Palyja, but he has retired. There was also another person, his name was pak Widi, but he has already died," said Tarso. There were no documents from the transactions, everything was done in cash.
In other theft locations, the users of the illegal installation services were not even willing to reveal the people who helped with the processing of fake documents and the installation of water meters. In Sukapura, Cilincing, North Jakarta, for example, there was BA. He avoided questions about illegal piped water installations. He did not answer any questions about access to clean water.
Last April, PAM Jaya cut four illegal connections that were channeled to dozens of rented houses in Sukapura managed by BA. Along the road, four former PAM officers cut off the connection to the rented houses.
The Kompas team traced a number of names mentioned by the residents as water thieves. The photo shown by Atun was confirmed by PAM Jaya as Yudha Fitrianto. Different from the name he gave to the residents, he was known as Yudha in PAM Jaya. Yudha alias Yanto claimed to be a retired PAM Jaya when contacted by Kompas by telephone on May 27 (27/5). The identity of Yudha Fitrianto as a PAM Jaya pensioner was also confirmed by PAM Jaya.
However, Yanto denied all allegations of involvement in the illegal installation of piped water in Kapuk Muara. He said that there was no documentary evidence that could link him to the action.
In fact, two days before denying the allegations, Yanto was still serving requests for piped water installations on land without a certificate of ownership. The request was from a person named Irawati in West Jakarta. In a conversation via WhatsApp, Yudha promised to conduct a field survey with his subordinates. Meanwhile, the names of Marbun, Pardi and Endro are still a mystery so far. (FAJ/DVD/IRE/NDY)
This article was translated by Hyginus Hardoyo.