›
English
›
Water Mafia Exploits the Poor
Water Mafia Exploits the Poor
The tap water mafia exploits people who live in slums in Jakarta. They offer illegal plumbing services to people living in slum areas. People are forced to buy clean water at a much higher rate.
By
DHANANG DAVID ARITONANG / Insal Alfajri / Irene Sarwindaningrum / Andy Riza Hidayat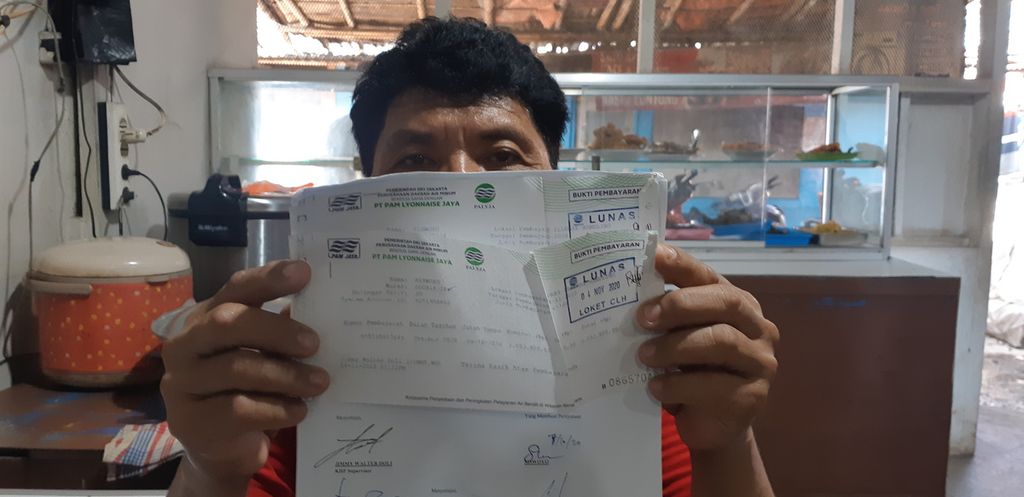 JAKARTA, KOMPAS — The conspiracy between a syndicate of water thieves and people that damaged the tap water company PAM\'s pipe network took place on disputed land. Low-income communities in disputed areas are forced to buy clean water taken from illegal water pipe connections. They did not have a choice because they did not have access to the tap water services. The cost of living is rising and the PAM tap water distribution network has been disrupted.
This issue has repeatedly triggered conflicts between people, especially between the legal customers of the tap water company (PAM) and the people living on the disputed land. Kompas found that there were 121 illegal tap water pipe connections in Penjaringan and Cilincing, North Jakarta. These two areas are included in the areas with the highest level of tap water theft in Jakarta.