›
English
›
Elegy for early 2021: Upstream...
Elegy for early 2021: Upstream Landslides, Downstream Flooding
The impact of climate change and environmental destruction has caused various hydrometeorological disasters in early 2021.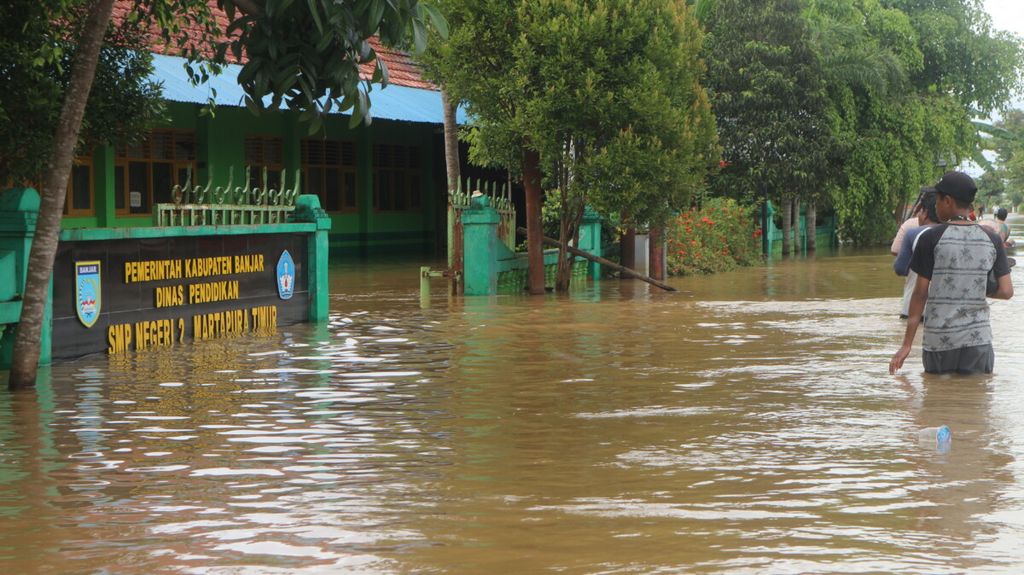 JAKARTA, KOMPAS – Disasters continue to strike Indonesia in early 2021. Other than earthquakes in West Sulawesi and the eruption of several volcanoes, hydrometeorological disasters have also prevailed. From Aceh to Papua, some regions suffer from landslides at the upstream level and floods at the downstream level. This should serve as a warning regarding the importance of land administration and attention to disaster risks in development plans.
In Aceh, flooding has hit North Aceh, Aceh Tamiang, East Aceh, Aceh Besar, Pidie and Langsa. As many as 305 villages are submerged, affecting 33,380 people.