Ensure the Efficacy of COVID-19 Vaccination Drive
As Indonesia began its first vaccination, with President Joko "Jokowi" Widodo receiving the first shot of COVID-19 vaccine, preconditions to guarantee the efficacy of the country's mass inoculation drive must be ensured.
By
DEONISIA ARLINTA/AHMAD ARIF/NINA SUSILO/ANITA YOSSIHARA/FRANS PATI HERIN/KRISTIAN OKA/FABIO COSTA/HELENA F NABABAN/AGUIDO ADRI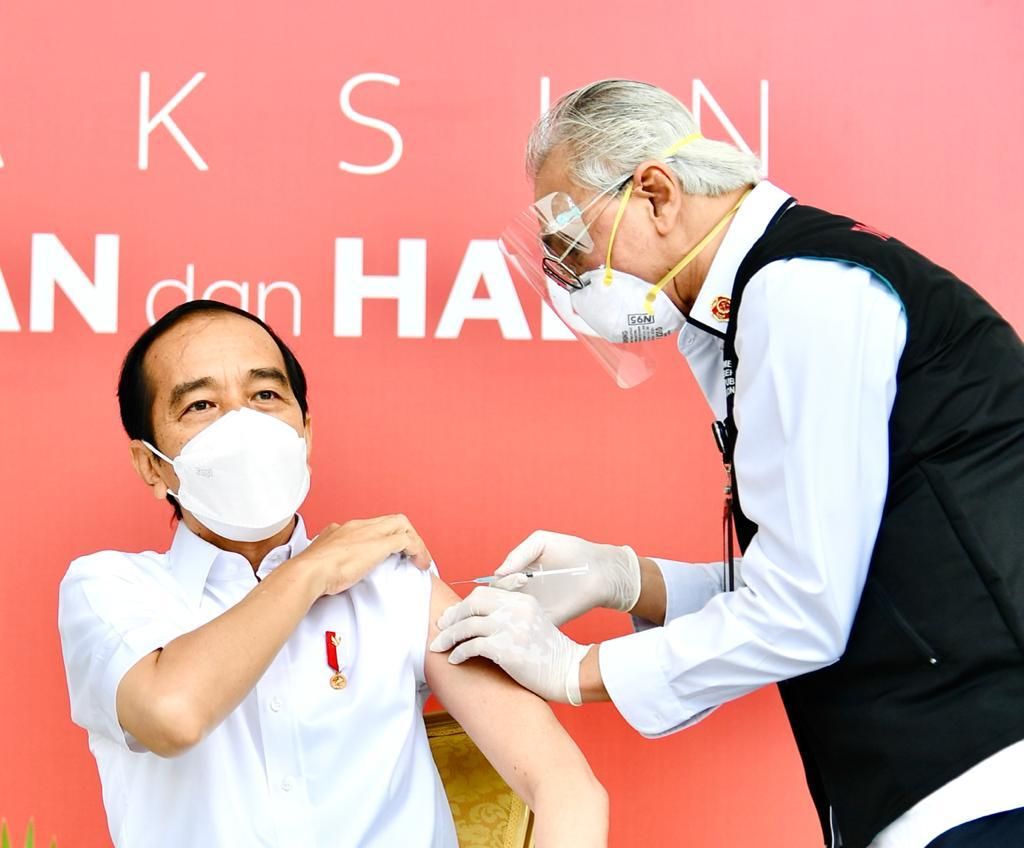 JAKARTA, KOMPAS - The preconditions that will guarantee the efficacy of Indonesia's mass vaccination drive must be ensured so that the positive "capital" at the beginning of the vaccination, one of which is public trust in the government, will not be in vain. The other aspects include the infrastructure to distribute and store the vaccines as well as the screening for potential vaccine recipients.
Gadjah Mada University (UGM) pharmacology and clinical pharmacy expert Zullies Ikawati stated that the infrastructure that supports vaccine distribution and storage, which includes cold chain capacity, human resources for vaccinators and monitoring of vaccine's side effects, was crucial.