›
English
›
"Long Covid", the Covid-19...
"Long Covid", the Covid-19 Aftermath
New confirmed Covid-19 cases continue to be recorded around the world, the same is happening in Indonesia, with its total cases increasing exponentially. The number of new cases is more than 6,000 per day.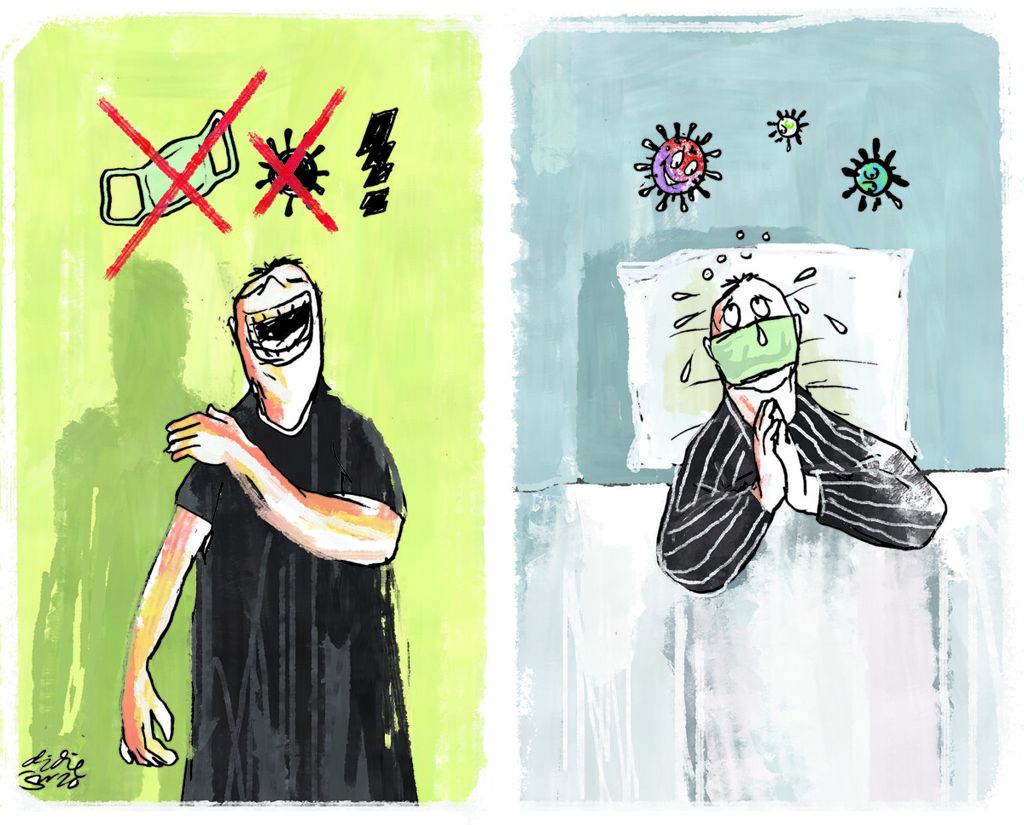 New confirmed Covid-19 cases continue to be recorded around the world, the same is happening in Indonesia, with its total cases increasing exponentially. The number of new cases is more than 6,000 per day.
In September I predicted that the total number of confirmed Covid-19 cases in Indonesia would reach 500,000 in the middle of December. My prediction turned out to miss the mark. There was a significant surge as in the first ten days of December the number had already reached 600,000.
Data in Indonesia show that recovered cases have totaled 500,000. It turns out that recovery for Covid-19 patients is not full recovery in all cases. Covid-19 still leaves some symptoms. Tracing results indicate that post-acute Covid-19 cases, also often called "long Covid" cases, constitute 10 percent. If the present number of recovered Covid-19 cases is 500,000 in Indonesia, 50,000 of which will have health problems. This certainly can create an issue of its own in the future.
In my experience as an internist, too, over the last month I've met with these long Covid patients. They came with various symptoms. Some had shortness of breath despite their normal lung condition, pain all over the body, anxiety and high gastric acid, while others had a relapse of their gastroesophageal reflux disease (GERD).
Also read: Long Holidays Anticipated, Regional Administrations Urged to be Firm
Most of the patients aren't yet ready to go to work, feel fatigue and less fit than before Covid-19 infection. The post-acute Covid-19 patients claim they have taken PCR swab tests several times with negative results.
In Britain, Covid-19 survivors still retaining some symptoms have even set up an organization of survivors with such lingering signs because they all feel that they share the same fate.
In general, regarding post-acute Covid-19 complications, Greenhalgh and colleagues as reported in the British Medical Journal published in August 2020, state that long Covid patients can be divided into two groups, which are those having serious sequelae and those with non-specific clinical feature.
In the group with serious sequelae, people have experienced blood-clot obstruction, even stroke. Even in patients with serious lung damage, death may ensue although no virus is found in their bodies.
Sometimes we hear of patients dying from lung complications despite their last PCR swab test results being negative.
Also read: Preventing a Surge in New Cases
In the second group with non-specific symptoms, usually they are dominated by complaints about breathlessness and weakness.
Why there's long Covid
As mentioned above, there are two groups of post-acute Covid-19 patients. In the first group complications indeed affect patients' body organs in the wake of Covid-19 infection. In their clinical course, these Covid-19 patients can experience a cytokine storm syndrome. In this condition, there's an elevation of blood viscosity.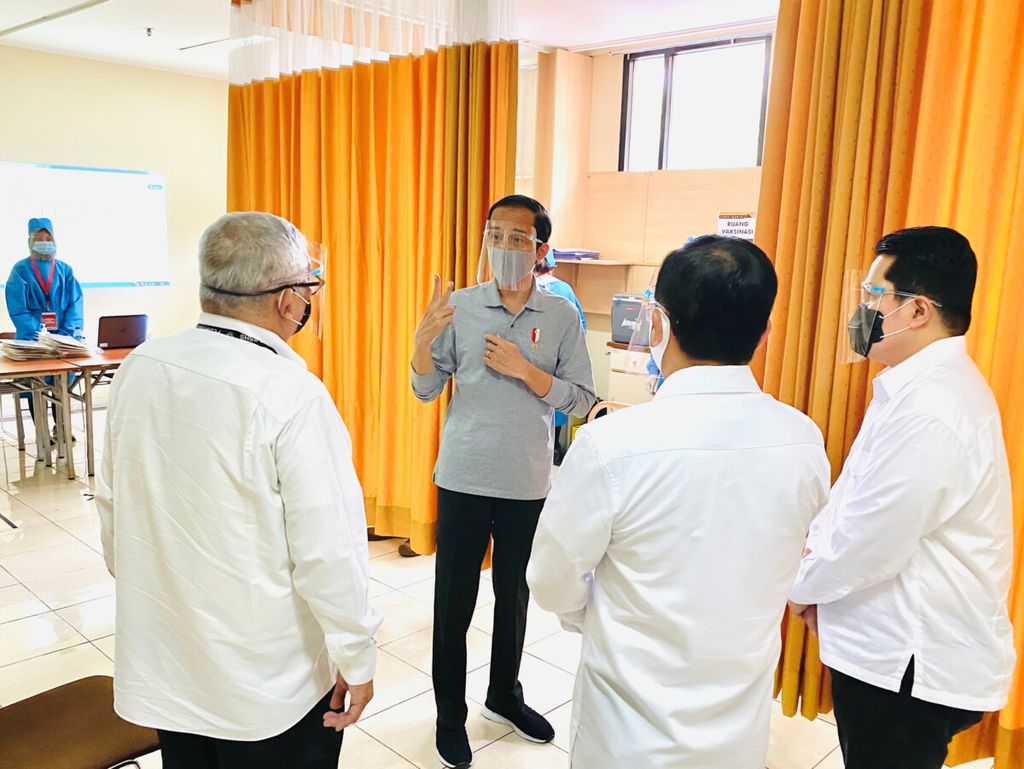 Besides, Covid-19 infection can also cause disturbance to blood vessels and the system of blood clotting.
The combination of three disturbances occurring due to Covid-19 infection leads to the obstruction of blood vessels and can damage the organs causing the blockade.
In the second long Covid group, the clinical pictures are unclear. For Covid-19 patients, especially those receiving hospital care for several weeks, the prolonged treatment obviously can give rise to stress. This is even more so if any family member dies due to Covid-19 just at the same time as the patients are being treated.
Also read: Holiday, COVID and Consistency
As we are aware, Covid-19 patients are treated in isolation rooms. Doctors and nurses checking patients' condition wear complete hazmat suits and patients cannot recognize whoever comes in. The trauma of this situation is more intense if during the treatment patients' condition is not favorable, with various symptoms like the loss of taste, smell, shortness of breath, fever and palpitations. This is not to mention the wary feeling of whether they can survive Covid-19.
There's also a man who refuses to work again for fear of being infected, let alone the surging Covid-19 cases in Indonesia.
This condition can trigger post-traumatic stress disorder (PTSD) after patients' recovery has been declared. Diverse psychosomatic symptoms arise from patients affected by the PTSD, which can be referred to as part of psychosomatic disease. I have a woman patient who was once treated for Covid-19 and lost her husband due to Covid-19 at the same time. This woman still cries frequently as she remembers what she has experienced. There's also a man who refuses to work again for fear of being infected, let alone the surging Covid-19 cases in Indonesia.
A psychosomatic disorder results from disturbances to autonomous nerves, the hormonal system, organs and the defense system. Different organ anomalies can be connected with the factors causing the organ abnormalities.
The various complaints that may arise when somebody is under post-acute Covid-19 include a headache, dizziness, trembling hands, sore throat, back pain and muscle stiffness as well as profuse sweating particularly in the fingertips and toe tips. Besides, there's coldness in extremities and itching in the skin with no apparent cause.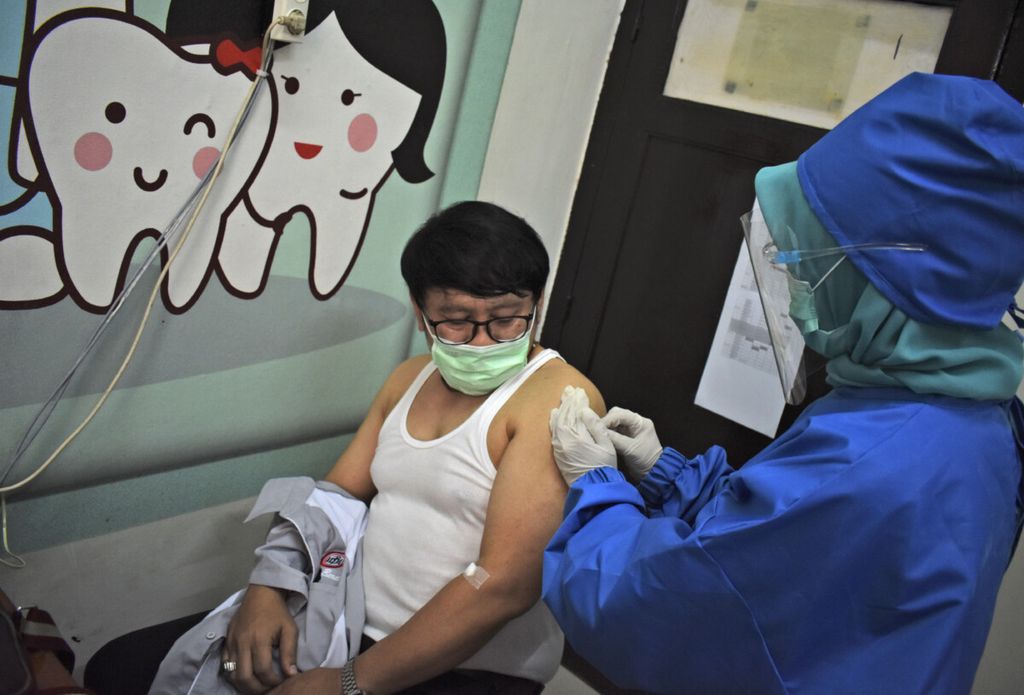 Other complaints are chest pain, solar plexus pain, nausea, stomach distension, a stuffed-belly sensation and diarrhea. The disturbances caused by stress can be multiorgan. So, there should be special handling in order to prevent the long Covid condition from afflicting such patients.
Long Covid prevention
Patients who really feel lingering symptoms or long Covid should indeed keep consulting the doctor to ascertain the absence of any serious illness. If it can be determined that the patients have no anomaly, their complaints can be attributed to their stress as an impact of suffering from Covid-19. Psychological handling is needed by long Covid patients. If necessary, they should consult a psychiatrist.
The support of people around long Covid patients is also needed. They can form a group as Covid-19 survivors in Britain with the same problems have done. A religious approach is also important. They are advised to get closer to the Almighty and remain patient.
Also read:Awareness more Essential
For people unaffected by long Covid, this situation should serve as a lesson to keep abiding by health protocols so as to avoid infection. Vaccines are arriving but we should in no way be negligent as transmission of the disease continues to escalate around us.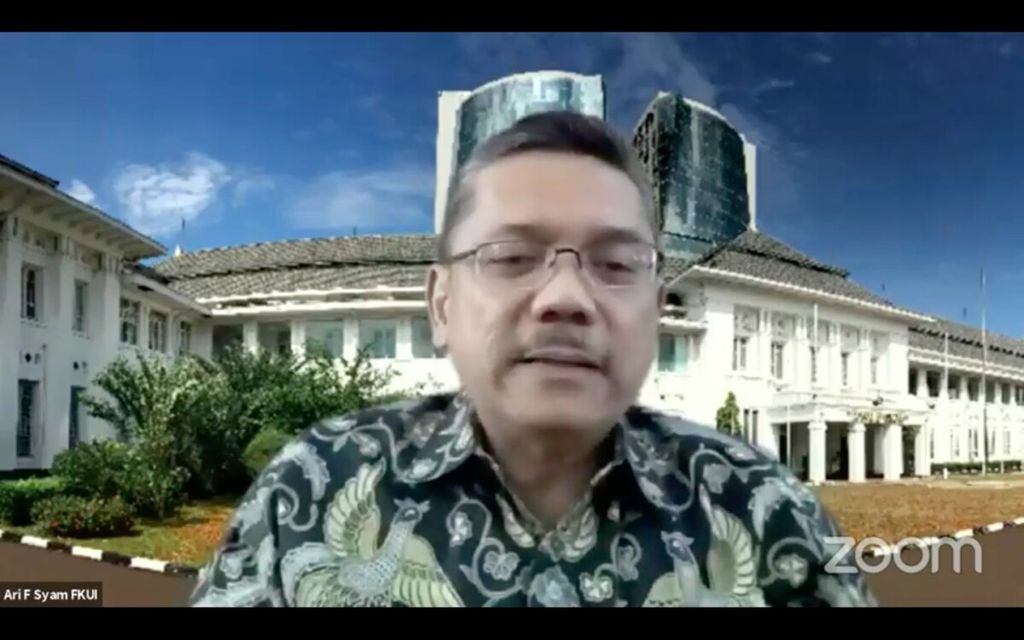 Ari Fahrial Syam, Clinical Practitioner and Professor of Internal Medicine, University of Indonesia