National Food Barn
President Joko Widodo has repeatedly expressed his concern about the possibility of a food crisis in Indonesia as an impact of the Covid-19 health crisis, which no one knows when it might end.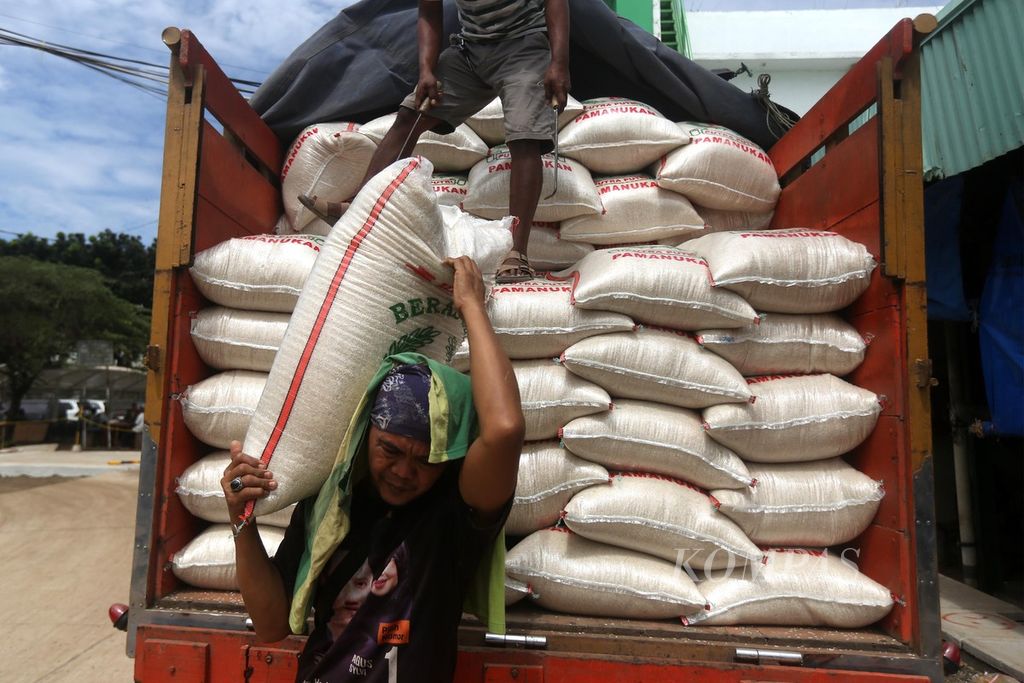 President Joko Widodo has repeatedly expressed his concern about the possibility of a food crisis in Indonesia as an impact of the Covid-19 health crisis, which no one knows when it might end. In addition to the United Nations' Food and Agriculture Organization (FAO), 16 other international organizations have also warned of a food crisis in their report, Global Report on Food Crises (GRFC) 2020.
Is it then true that Indonesia will experience a food crisis? And is developing a national food barn on a 1-million-hectare area of peatland the answer? As mentioned in "The 2020 Food Crisis" article (Kompas, 21/4/2020), the writer believes that the world food crisis will not occur in 2020 as it did in 2007-2008 and 2011. The requisites for a food crisis are a sharp decline in world food production and a sharp increase in food prices.
Also read : Food Crisis in 2020
World cereal production even reached its highest record in 2019-2020 of 3 billion tons (FAS-USDA 2020). The world food price index (FPI) also continues to decline. It peaked in January 2020 with 102.5 and declined to 99.4, 95.1, 92.4, and 91.1 respectively in February, March, April and May 2020, the lowest in the past 35 months, and it saw an uptick to 93.1 in June. The rising price of sugar, vegetable oil, and dairy products contributed this slight increase, while the price of cereals and meats continued on a declining trend.
What is the possibility of a food crisis in Indonesia? The country's food production, especially rice, is certainly not encouraging. Production has only increased an average 0.78 percent per year in the last 18 years, far below population growth (1.3-1.4 percent). During the government of Susilo Bambang Yudhoyono (SBY), the increase in rice production averaged 1.45 percent per year, which was helped by the 2007-2009 relatively humid dry season. Presently (2014-2019), rice production is actually contracting by 0.42 percent per year (as per satellite imagery, the Agriculture Ministry, Statistics Indonesia/BPS, and the World Food Program).
Indonesia\'s food security
Then why is food still sufficient to meet demand and Indonesia continues to rise in the food security index from 75th out of 113 countries in 2015 to 62nd in 2019? It turns out that Indonesia\'s improved food security is the result of increased food imports. Singapore is the country with the highest food security index in the world, and around 90 percent of its citizens' food needs is met by imported food.The imports of eight commodities with import volumes over 300,000 tons per year, namely wheat, rice, corn, soybeans, cane sugar, cassava, garlic, and peanuts, jumped from 21.9 million tons (2014) to 27.6 million tons (2018), and then decreased slightly to 25.3 million tons in 2019. Imports of wheat, the main substitute for rice, has increased sharply from 5.14 million tons (2014) to 11.11 million tons (2019), a surge of almost 6 million tons within a span of only five years (Agriculture Ministry Data and Information Center/Pusdatin, 2014-2020).
Also read : Coronavirus and Food Alert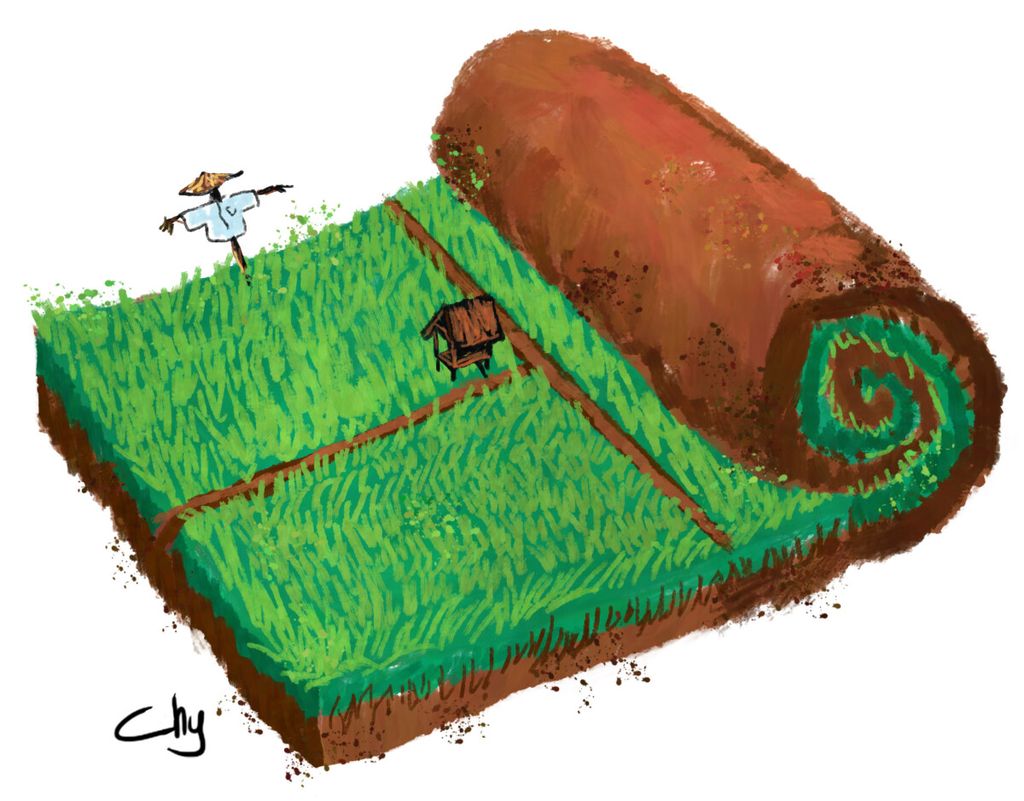 Not only does the problem concern the declining rice production (2014-2019) and increasing food imports, Indonesia also has a serious problem as regards the availability of arable land for growing food crops. Paddy fields have declined sharply in total area from 8.38 million ha in 2012 (2012 land use data, National Land Agency/BPN) to only 7.46 million has in 2019 (2019 Agrarian and Spatial Planning Ministry, BPN), a decrease of almost 1 million ha in the last seven years. Every 1 ha decrease in Java's rice fields must be replaced by 2-4 ha of paddy fields outside Java to achieve the same production level.
A food security supported by imports is extremely fragile. Rising food prices triggered the major riots that occurred in 15 food-importing countries in North Africa and the Middle East, which caused the collapse of various regimes. At that time in February 2011, the world FPI was 240, the highest in history. Rising food prices also caused the fall of Sudan's ruling regime in in April 2019, namely a threefold increase in the price of bread. Therefore, increasing food production is a key factor to social and political stability in Indonesia. The measure the government is currently taking is building a national food barn.
National food barn
This is not the first time the goal of developing a national food barn has appeared, with a focus on increasing rice production. In previous years, the Soeharto government developed 1 million ha of peatland in Central Kalimantan with an aim to produce 2 million tons of rice per year. Ten ministries were involved in the project chaired by the Coordinating Economic Minister as stipulated in Presidential Decree No. 82/1995.
The project later ignored scientific principles, 56 million cubic meters of timber vanished to benefit a handful of people, and damaged the environment. The project with an initial capital of Rp 3 trillion had failed, and the government budgeted another Rp 3 trillion for environmental rehabilitation. The area is today a source of haze during the dry season. By 2000, the project had brought in 15,600 transmigrant families, mainly to work the land in the 31,000 ha "A" work area. It has practically produced zero results until now. Most transmigrant families no longer depend on rice cultivation for their livelihood. Even in locations with irrigation facilities that are still considered good, only 1-2 percent of the land is still used to grow rice.
Also read : Save the Food Producers
During the SBY era, the same development effort was repeated, dubbed a "food estate". Two food estates were developed: the 100,000 ha Ketapang Food Estate and the 300,000 ha Bulungan Food Estate. Just like the earlier effort, the two estates failed miserably. The Ketapang Food Estate had reportedly developed only 100 ha by August 2013, while the Bulungan Food Estate had developed 1,024 ha of rice fields by 2014.
The Merauke Integrated Food and Energy Estate (MIFEE) was then developed in 2008 under three legal foundations: Government Regulation (PP) No. 26/2008, Presidential Regulation (Perpres) No. 5/2008, and PP No. 18/2010, with a total developed area of 1.23 million ha. It was at that time that the tagline "to feed the world" appeared. Thirty-six investors had entered as of May 2010, with only one investor for rice and the others for developing industrial plantations, oil palm, sugarcane, and corn. The MIFEE's failure was repeated by the current government in its plan to develop 1.2 million ha of rice fields in Merauke, which ended the same way.
Also read : Building Food Security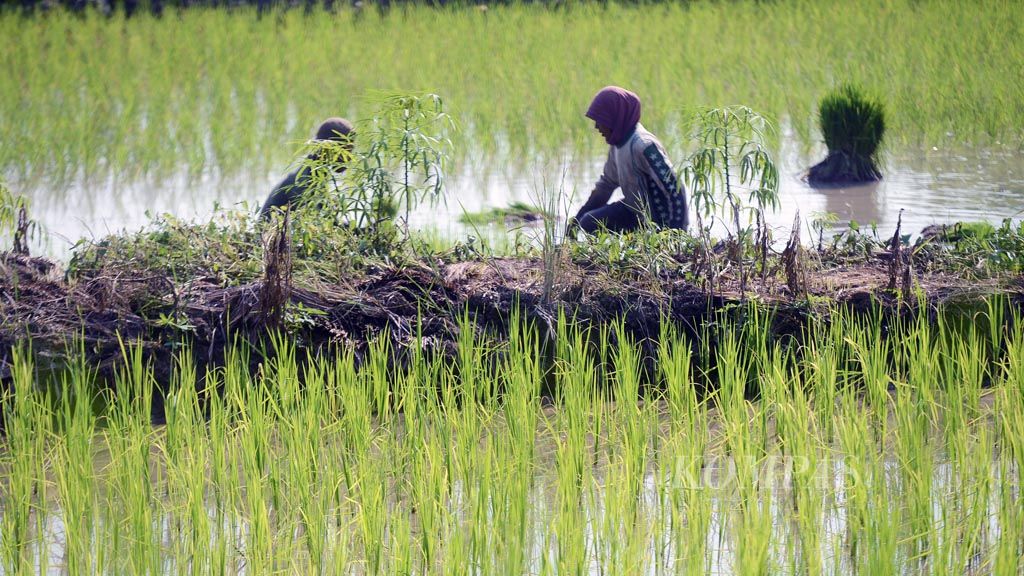 Food sovereignty
The continued failure to develop land for growing food crops, especially rice, is because the various programs neglect very basic scientific principles. There are four pillars to developing land for food production, especially rice. The first pillar is the agricultural worthiness of land and the agro-climate. No food crop can be produced if the soil and/or the agro-climate are unsuitable for the crop. Many agricultural land development projects neglect this pillar.
The second pillar is the feasibility of infrastructure in both irrigation and transportation for moving inputs and outputs to/from farmland. Developing this infrastructure incurs very high costs. When the infrastructure does not attain minimum performance due to lack of funding or budget leaks, the project will certainly fail. Long-term infrastructure maintenance is also the key to the success of agricultural land development.
The farmers' right to develop seeds and technology and to participate in establishing agricultural policies at all levels must be guaranteed.
The third pillar is the feasibility of cultivation and technology. Cultivation includes the availability of adaptive varieties for the local environment, the availability of production inputs when needed, control of plant pests, harvest and post-harvest management. Technology that underlies all of this from the upstream to the downstream absolutely must exist or must be developable.
The fourth pillar is socioeconomic feasibility. If the matters related to agrarian conflict, the availability of smallholders and institutional issues are not fully addressed, it is certain that the project will fail. Moreover, economic feasibility is also an absolute. Production must reach a certain level, for example a minimum 4 tons of dry unhusked rice per ha at a good selling price. Downstream businesses must also be developed to accommodate farmers\' products during the primary harvest at prices that benefit them.
If the government continues to insist on developing food barns in the 1 million ha of former peatlands in Central Kalimantan, it absolutely must meet the four pillars. For these efforts to succeed, it is better to forget about targeting large areas that have never succeeded.
Also read : Agricultural Challenges 2019-2024
It is better to develop small areas that fully meet the four pillars above. These areas can then be points of development that have a further impact on surrounding areas. Such programs are certainly not the kinds of "projects" that have been attempted in the past 25 years that have always ended in failure and wasted huge amounts of public funds. Focusing on intensifying the productivity of existing paddy fields is also more promising, and could potentially increase rice production by 20-25 percent.
Changes are needed in the paradigm and concept by changing the approach to food security with food sovereignty. Food sovereignty places smallholders at the top of the flow of agricultural development. Food sovereignty needs to be supported by implementing genuine agrarian reform, protecting smallholders from the unfair international trade system, taking an agroecological approach to increase production, changing the system of input subsidies and various other assistance programs into direct transfers, and by protecting prices at the farm level.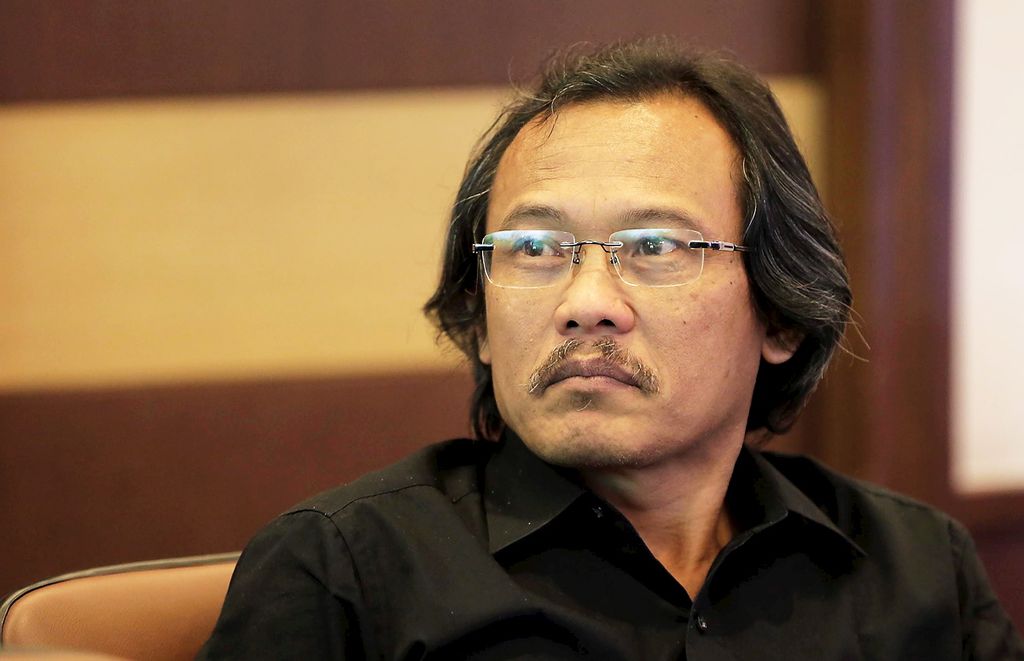 Finally, the farmers' right to develop seeds and technology and to participate in establishing agricultural policies at all levels must be guaranteed. Only then will the welfare of farmers improve, food production increase, and the aspiration to achieve food sovereignty be realized. Towards prosperity, Indonesian farmers!
Dwi Andreas Santosa, Professor and head of the Biotechnology Center, IPB University; Chairman of the Indonesian Association of Seed Banks and Farming Technologies (AB2TI).