Post-Covid-19 Indonesia
The pandemic has caused deaths and affected the lives of billions of people throughout the world. Restricting international travel was a reliable first step in preventing the spread of the virus.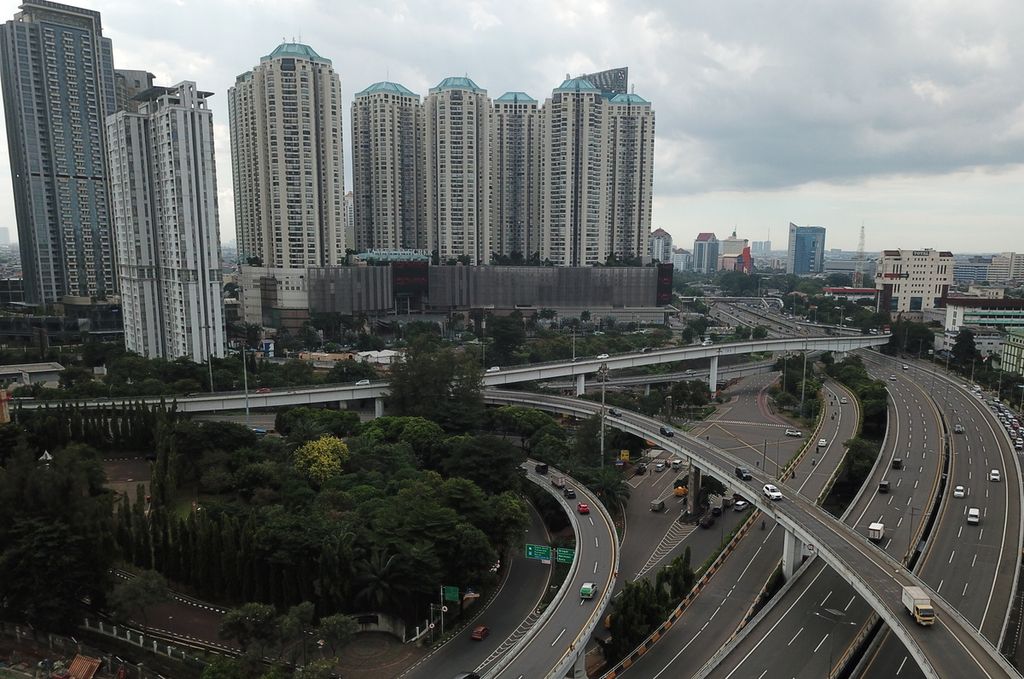 The whole world has been in limbo since it was suddenly struck by the Covid-19 pandemic.
Emerging in December 2019 in Wuhan, China, Covid-19 spread very quickly to five continents to overtake the very intense international interactions in the present era of globalization and economic interdependence. When this article was written, the World Health Organization (WHO) had confirmed that Covid-19 had spread to 210 countries.
The pandemic has caused deaths and affected the lives of billions of people throughout the world. Restricting international travel was a reliable first step in preventing the spread of the virus. At least 174 countries closed their borders, whether partially or completely.
Various international events planned for 2020, from the Tokyo Olympics to the World Expo in Dubai, to thousands of international meetings, exhibitions and sports events, have been postponed.
According to CNN, around 93 percent of the world\'s population (7.2 billion people) have been affected by travel bans. Various international events planned for 2020, from the Tokyo Olympics to the World Expo in Dubai, to thousands of international meetings, exhibitions and sports events, have been postponed. As a result, many airlines have stopped their operations.
Read also: Coronavirus and Economic Resilience
All countries have tried to overcome the epidemic using various ways. Several have been successful, such as China, South Korea and Vietnam. Others have been unsuccessful because of widespread transmission and many deaths, such as in Italy under the government of Prime Minister Giuseppe Conte and the United States under President Donald Trump. Germany, with its highly organized social security system and high public discipline, is also experiencing difficulties. India is staggering.
The lesson that can be learned from the successes and shortcomings of many countries is that the success in preventing worsening conditions is determined by the compliance of a country's citizens.
Indonesia, where the Covid-19 virus was first detected on 2 March 2020, is among those countries where confirmed cases emerged later. To date (29 April 2020), 9,771 Indonesians have contracted Covid-19 while up to 1,391 people have recovered, more than the nationwide death toll of 784. It is expected that the number of recovered cases per day will overtake confirmed cases in the coming weeks. We should be optimistic that the Covid-19 outbreak in Indonesia can be brought under control within the next few months.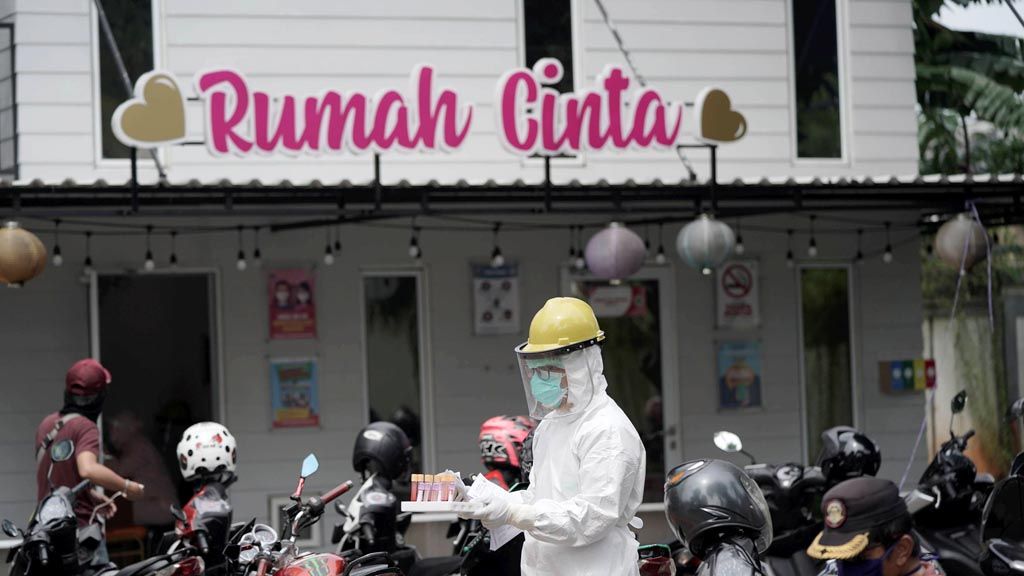 Policy response
The government has taken the appropriate, measurable steps: screening people arriving from abroad, advising frequent hand washing with soap and water, and implementing social and physical distancing. The public has been asked to work, study and worship from home, which has been obeyed in general. Muslims have followed the advice to replace the congregational Friday prayer at the mosque with a midday prayer at home, Hindus celebrated hold Nyepi (Day of Silence) at home, and Christians attended Easter Mass online from their homes.
Also read : Govt Urged to Coordinate PSBB Based on Epidemiological Regions
The policy to practice social distancing and wear masks in public has been successfully applied in South Korea, Japan and the Czech Republic. In Korea, widespread public testing was launched to quickly detect
those who had been infected and isolate them from the healthy, while treatment was provided for the infected and protection to those who had not contracted the virus.
The State Intelligence Agency (BIN), in collaboration with the Bandung Institute of Technology and the University of Indonesia, has projected that the Covid-19 epidemic in Indonesia will peak at the end of May with around 95,000 confirmed cases. The government has already prepared for this eventuality by issuing Government Regulation (PP) No. 21/2020 on Large-Scale Social Restrictions (PSBB), followed by Health Minister Regulation (Permenkes) No. 9/2020 on the PSBB Implementing Guidelines. The PSBB has been implemented by local authorities in the hot zones of the local Covid-19 epidemic, such as Jakarta – the epicenter of the Indonesian outbreak – and West Java.
The government has also issued regulation in lieu of law (Perppu) No. 1/2020 on State Finances and Financial Stability for Covid-19 Mitigation and Presidential Decree (Keppres) No. 11/2020 on Declaring Covid-19 as a Public Health Emergency.
The Covid-19 crisis has created new central-regional dynamics. This is to be expected because as a country, this is the first time we have faced a state of emergency in public health and safety. Let us also not forget that Indonesia has the fourth largest population in the world, one as large as the combined populations of Germany, Italy, France, and England, which is certainly very complex to manage.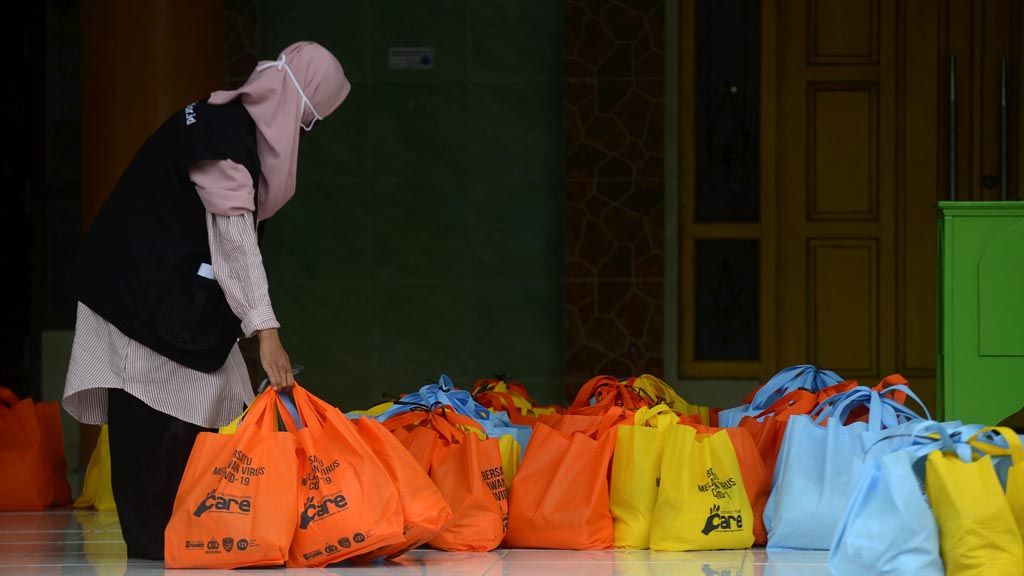 Indeed, Covid-19 mitigation has become a political competition in all countries. It is an occasion to improve institutional procedures and state coordination in responding to grave and critical situations that might arise due to future biological threats. A pandemic caused by a virus has occurred several times in history. Prior to Covid-19 were Ebola, SARS, avian influenza, and MERS, the latter of which caused only localized transmission, partly because MERS was more benign.
The government has readied a scenario if economic growth this year hits minus 0.2 percent.
Until we can bring the Covid-19 epidemic under control, economic activity will fall greatly to induce serious consequences, and some have even stopped. According to Finance Minister Sri Mulyani Indrawati, economic impacts of Covid-19 on Indonesia would be more serious than the effects of the 1997-1998 financial crisis. The government has readied a scenario if economic growth this year hits minus 0.2 percent. The state budget is projected to have a moderate deficit of around Rp 850 trillion.
The Covid-19 epidemic has hit the nation's business world. Many people have been laid off or even fired. According to the Manpower Ministry, 1.5 million workers have been laid off or dismissed. Out of this, as many as 1.24 million employees are from 51,565 companies and the rest are from the informal sector.
It is estimated that non-performing loans (NPL) will substantially rise in the national banking sector; hopefully, banks can still manage the increase so as to prevent engendering the distrust that could trigger a banking rush. The value of major shares has fallen steeply. Astra shares were once corrected 50 percent, BCA 30 percent, BNI 60 percent, Semen Indonesia 43 percent, Jaffa 51 percent, Indosat 50 percent, Gudang Garam 30 percent, Indofood 30 percent, Kalbe 38 percent, Garuda Indonesia 68 percent, and Jasa Marga 48 percent.
Bank Indonesia recorded Rp 171.6 trillion in foreign capital outflow due to the Covid-19 epidemic (as of 1 April 2020).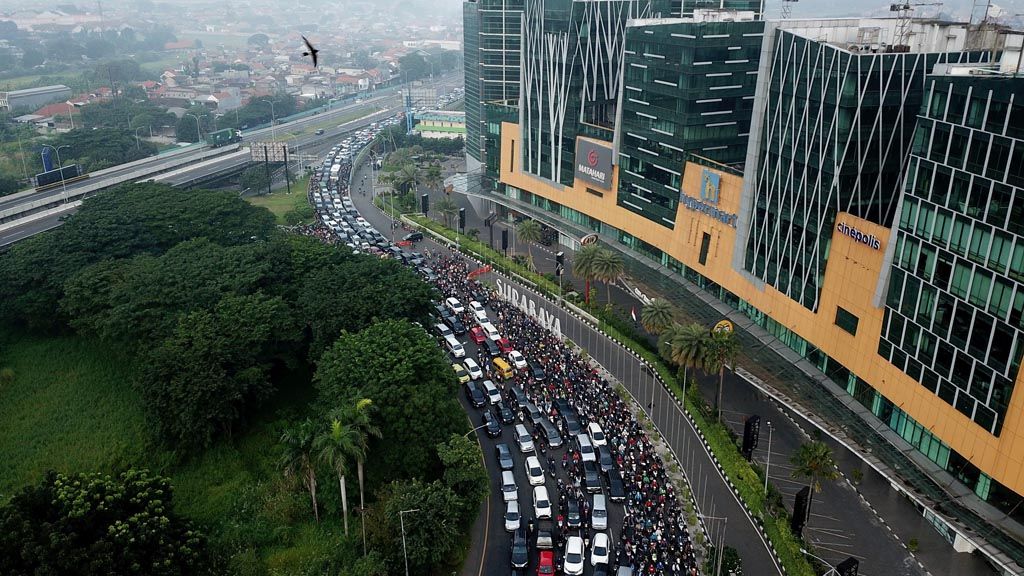 Relief for vulnerable groups
In order to protect the most vulnerable groups, the government has issued a series of stimulus packages, such as waiving electricity rates for 450 VA consumers in April, May and June and a 50 percent cut in electricity rates for 900 VA consumers. A one-year deferral has been provided to ojek (ride-hailing motorcycle taxi) drivers, fishermen, and taxi drivers.
Owners of small and medium enterprises with loans below Rp 10 billion have been provided a one-year payment deferral and an interest rate cut. The Public Works and Housing Ministry (PUPR) has allocated Rp 10 trillion for labor-intensive projects in affected communities. The Preemployment Card program has been offered to 5.4 million participants as a social safety net to ease financial burdens and support the buying power of people affected by Covid-19.
The budget of the Family Hope Program (PKH) for 10 million households (KK) has been expanded from Rp 29.13 trillion to Rp 37.4 trillion. The beneficiary households (KPM) of the food assistance program have been expanded from 15.6 million to 20 million KPM. KPM in Greater Jakarta (Jabodetabek) has been given monthly assistance of Rp 600,000 per household in staple goods and cash. Outside Jabodetabek, direct cash assistance has been provided to 9 million households that are not registered with either the PKH or food assistance programs.
Stimulus funding
The government has reallocated Rp 405.1 trillion of the 2020 State Budget (APBN), comprising Rp 75 trillion for health, Rp 70.1 trillion for corporate tax incentives and relaxation, Rp 110 trillion for social protection, and Rp 150 trillion for economic recovery.
To maintain financial stability while increasing its foreign exchange reserves, the government has increased debt financing, including the largest global bond ever issued in Asia totaling US$4.3 billion, of which $1 billion has a 50-year tenor with a 4.5 percent per annum interest. Additional debt is supported by Perppu No. 1/2020 on State Finances and Financial System Stability, an umbrella regulation that increases the deficit cap from 3 percent to 5.4 percent of (GDP).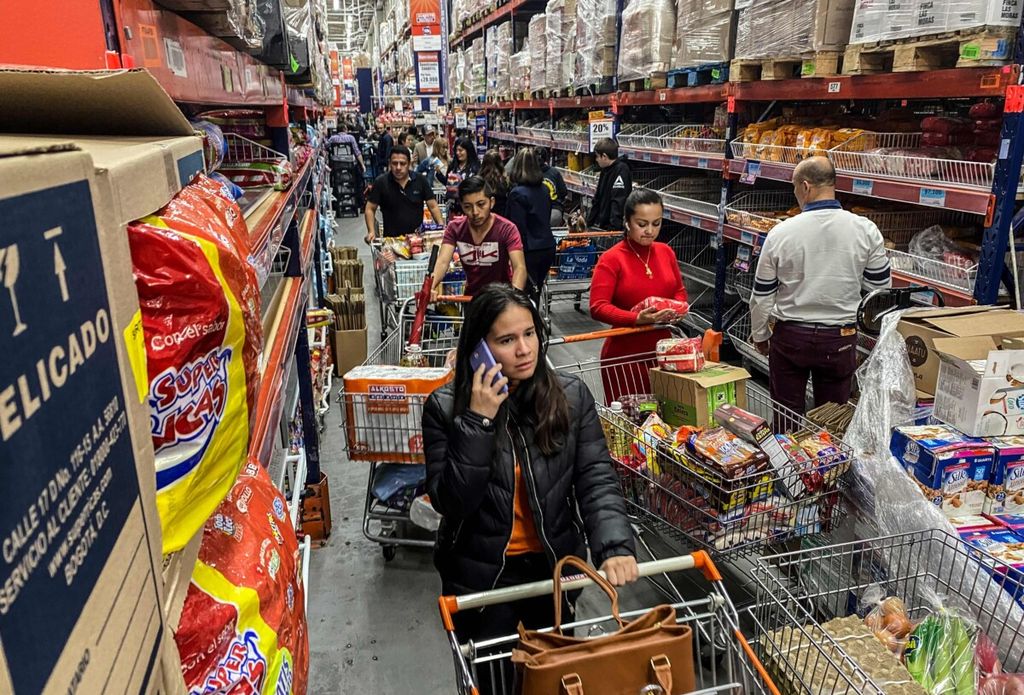 For monetary stabilization, the Bank Indonesia (BI) governor mentioned that the US Federal Reserve (the Fed) had pledged a $60 billion repo line facility as a second line of defense to support forex reserves that can affect exchange rate stability. Chinese President Xi Jinping has also said he would support Indonesia in economic recovery.
We need to prepare a scenario to revive the national economy, which is inseparable from the global economic condition. US rating agency Fitch has projected a global recession with between 0 percent and minus 0.5 percent growth. The International Monetary Fund (IMF) has estimated that 2020 will see the worst global economic setback since the Great Depression of the 1930s, with more than 170 countries experiencing negative per capita income growth and a decline in living standards.
According to the World Trade Organization (WTO), global trade will decline to one-third of the original 2020 projection.
The IMF said that it has readied $1 trillion to restore the global economy. According to the World Trade Organization (WTO), global trade will decline to one-third of the original 2020 projection. The European Union is readying 500 billion euro to revive the economies of the hardest-hit member states, while President Trump has announced a $2 trillion stimulus package to restore the US economy.
Each country is emerging from the Covid-19 crisis at a different pace. The resumption of Indonesian exports will depend on economic recovery in China, South Korea, Japan, Singapore, the European Union, the Middle East and the US. Even if Indonesia emerges from the Covid-19 epidemic by September 2020, the global economy will still not return to its pre-coronavirus state. As to when the pandemic will end, this remains uncertain.
After the Covid-19 pandemic, almost all economies in the world will be burdened by rising debt. This will also be the case with Indonesia. The government therefore needs to restructure industry and the national economy to suppress imports as much as possible. The writer is optimistic that the Indonesian economy will survive and return to normal in the next three years, especially if the potential to develop our own national industry is mobilized, particularly SMEs in manufacturing primary products, and if the right energy policy is adopted to suppress energy imports and if food independence is developed using local foods.
Also read : PSBB Still Faces a Number of Obstacles
The Covid-19 pandemic has changed our society and the global community because it has established a new normal. The pandemic has taught many hard lessons that the public had not fully understood before. Society has come to understand that our hands can be a medium for viruses, bacteria and other pathogens can enter our bodies. Droplets that contain viruses or bacteria can land on the surfaces of tables, door handles, and elevator buttons. Habitual hand washing and maintaining personal hygiene will continue long after the pandemic, which will contribute to better public hygiene for the prevention of disease and infection.
The habit of loitering aimlessly in malls will reduce drastically. The habit of shaking hands and kissing cheeks that could potentially transmit viruses, bacteria, and other pathogens also needs to be rethought by looking at Japanese culture and traditional Javanese culture that bow in greeting. Other possibilities are the Batak tradition of saying "Horas" while lifting both hands or the Chinese tradition of kiong hi, making a fist with one hand and covering it with the other against the chest.
The writer hopes that after the Covid-19 pandemic, Indonesian people will trust science; be more responsible to themselves, their families and the social environment; be more independent and refrain from bothering others; maintain close family ties; pay heed to their physical and spiritual health; be more efficient and save money by holding simpler social gatherings, such as weddings. Public parks will become a growing necessity so people can get out under the sun.
More members of the public will learn and work from home by utilizing increasingly sophisticated information and communications technology. A society will develop that is ready, both physically and mentally, to face pandemics and other pagebluk (outbreaks) in the future. As a nation, we must become technologically independent against the potential use of biological weapons by the state or terrorist groups. All citizens are responsible for the success of the above process, in accordance with their means and competence.
Siswono Yudo Husodo, Chairman, Board of Supervisors, Pancasila University Foundation