›
English
›
The Sorrow of Pekalongan's...
The Sorrow of Pekalongan's Flooded Students and Batik Artists
The series of floods has severely disrupted the activities of students and batik artists in Pekalongan. The fact reminds us that we can be truly incapacitated by disaster. Mitigation and early anticipation is encouraged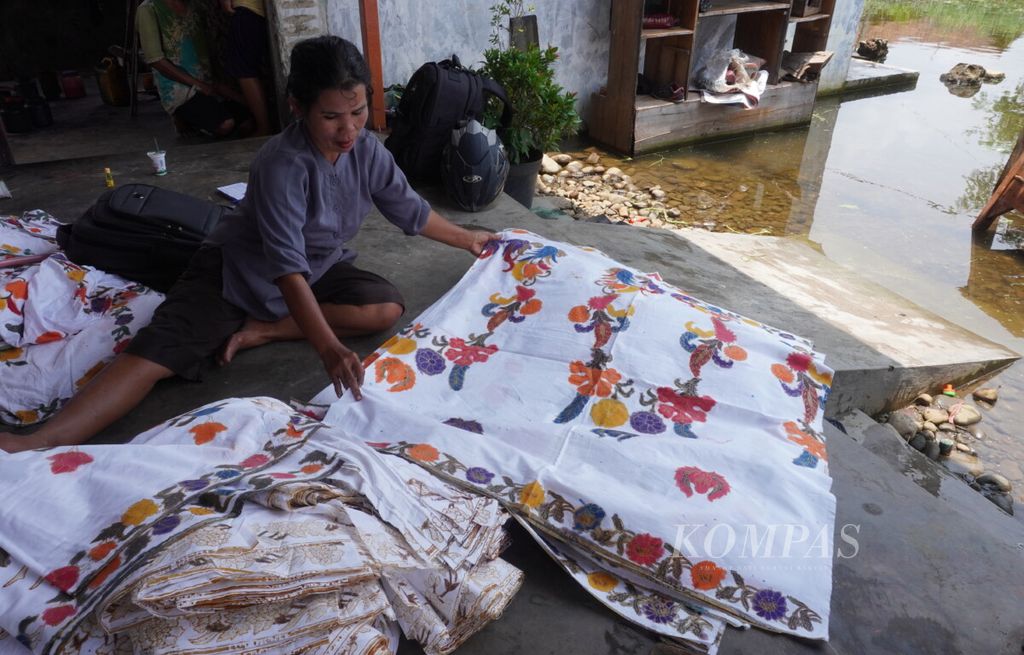 Heavy rains since the beginning of the year have caused several major rivers on the northern coast of Central Java's western region to overflow. Most of Pekalongan city and regency, for instance, has been severely flooded four times in only three months. The disaster has left behind a trail of sorrow among students and batik artists in the two regions.
This sorrow was deeply felt by teachers and students of SMP 3 Tirto state junior high school in Tirto district, Pekalongan regency. As of Saturday (7/3/2020), school activities were still held at the Annur Tirto grand mosque as the school had been inundated for two weeks. Previously, the inundation at the school reached one meter deep. That Saturday morning, the inundation was still around 30 centimeters deep.